With the return of the FIFA World Cup, you must be looking for channels and apps to stream FIFA World Cup 2022 and enjoy live streaming on your mobile, laptop, and TV for free. The FIFA World Cup 2022 will start on November 20 and continue till October 18. Thirty-two teams from 5 confederations will participate in the tournament, and fans are excited to watch it from every goal to highlights of every match.
Several apps on iOS and Android platforms will keep users updated with live scores, the latest news, interviews, and more. If you are along with those intransigent football fans who want to stay updated with all the activity on the ground, here is all information to guide you enjoy the live action of this most awaited tournament.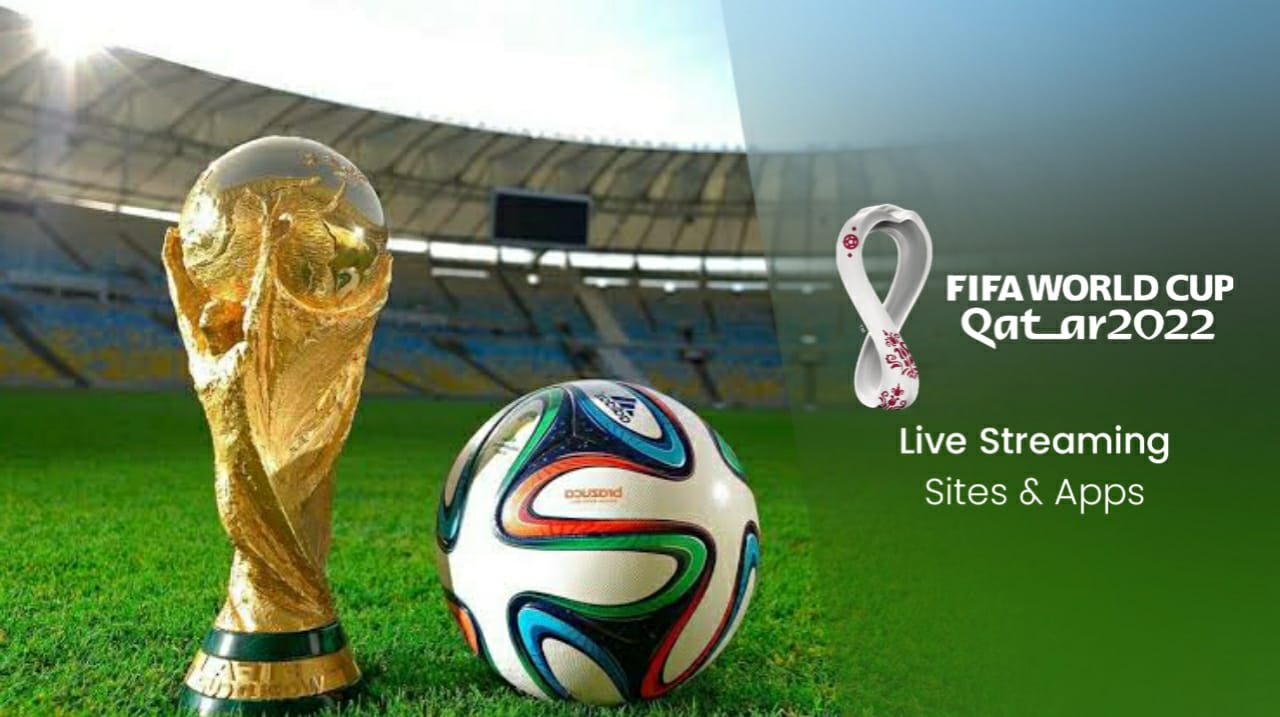 App To Stream Qatar World Cup 2022 Live in India
This year Viacom18 has won the media rights to Qatar FIFA World Cup for Rs 450 crore, and live streaming will be available through the Voot app and Sports18 channel. Viacom18 Media Pvt Ltd is a joint venture with TV18 and Paramount Global. As Reliance Industries possess Network18 Group, JioTV will live to stream the World Cup in Qatar.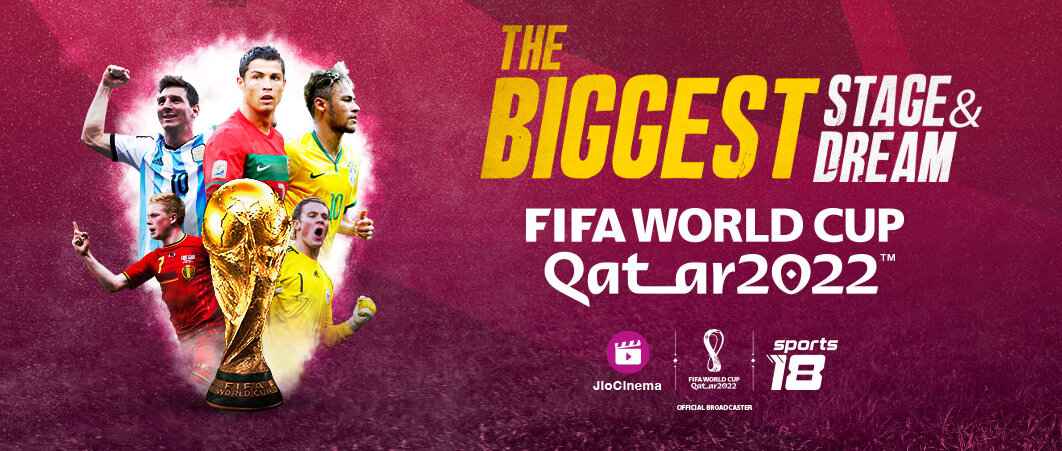 No1.  Jio Cinema App
As a member of Viacom18, JioCinema is the official digital streaming partner of World Cup Qatar in India. JioCinema will stream the FIFA 2022 Football World Cup Qatar and the next season of the IPL. While you get a yearly subscription to JioCinema, you get to log on to several benefits like live football streaming across some of Europe's top leagues, including Ligue 1 (France), Serie A (Italy), La Liga (Spain) along with NBA (Basketball) and other sports. JioCinema has brought a particular annual plan for its users at just Rs 299.
JioCinema is accessible to users of Android on the Google Play Store, while iOS users can access the app from the Apple App Store. You can make use of JioCinema on Fire TV-powered devices as well.
No2. Jio TV App
As football fever is in all the fans, Jio Network will be live streaming FIFA World Cup 2022 as a part of the Network18 group. Like in 2018, if you are a Jio Network user, it will provide you with all match-related free content. Just use one Jio number to register and register your account in this account. Additionally, this app will keep you updated with regular notifications.
No.3 Sports18 App
As a part of the Viacom18 network, Sports18 will live streaming the world's most expected FIFA World Cup Qatar 2022 and other leagues such as Serie A, Abu Dhabi T10 NBA, LaLiga, Ligue 1, and top ATP and BWF events. Besides watching matches for free or with a minimal subscription, fans can also access international sports news, magazines, and highlight shows. 18Sports has both an Android and iOS app in India. The app is easily accessible in the App Store and Google Play Store.
No.4 Voot App
You can enjoy various benefits with FIFA World Cup, including football streaming in several top European leagues, including Serie A, Ligue 1, La Liga, and the NBA. Earlier this year, Viacom18 acquired the media rights for the upcoming 2022 FIFA World Cup in Qatar for a total of Rs 450 crore, and as a member, the Voot app and Sports18 channels get exclusive rights to live stream the World Cup events. Voot has recently released its unique annual plan for users at just Rs 299.
 Voot for Android and iOS users are quickly available for download on the Google Play Store and the Apple App Store. As a consumer and soccer fan from India, you can take advantage of the Voot app to watch a live stream of the upcoming 2022 FIFA World Cup in Qatar.
No.5 Super Sports App
One more suitable app you may need to use to stream the forthcoming 2022 FIFA World Cup in Qatar is the SuperSport app. In case you are not yet aware, SuperSport is a reputed organization with a healthy working relationship with various football associations. They will be broadcasting the Qatar 2022 FIFA World Cup live. Indian fans who wish to stream World Cup games from the SuperSport app can do so via VPN services.
 Luckily, Indian players have access to plenty of VPNs (both free and paid) to enable them to stream their favorite World Cup games. Indians can use additional apps to stream the World Cup.
No.6 Bet365 App
The Bet365 app is one of the best-known apps for live streaming in India and elsewhere. With the Bet365 app, you can stream the 2022 FIFA World Cup from your Android device. But here is a surprise. You won't be able to stream all games live for free. To live stream some events, you must fund your Bet365 account. You need to deposit with Bet365 to continue watching,
  So, if you are a crazy football fan and like to double your entertainment while watching football and show some ability to predict the winner, then go forward, and stream World Cup live. Take advantage of the sports app.
The Apps To Live Stream of FIFA World Cup From Any Part of The World
No.7 Fubo TV
FuboTV serves its customers in the USA, Canada, and Spain. It consists of two basic schemes:
 Pro (111 channels, 1,000 hours of cloud DVR)

$69.99 a month

Elite (166 channels, 1,000 hours of cloud DVR)

$79.99 monthly.
No.8 Sling TV
Sling TV is one of the best streaming platforms, starting at $35/month, and streaming cable channels such as ESPN, AMC, CNN, TNT, and more. It also recommends add-on packages and features ranging from $5 to $21 per month.
No.9 YouTube TV
YouTube TV extends several streaming networks, live TV, on-demand video, and cloud-based DVR in most markets, including the Big Three broadcast networks, Fox Network, The CW, and PBS. Its basic plan is $64.99/month, offering over 85 channels across live sports, news, and entertainment in English and Spanish. 
No.10 Hulu
The Walt Disney Company owns Hulu, one of the most trusted platforms. It recommends more than 75 live TV channels and on-demand programs like news, sports, TV, movies, and original content. 
Conclusion
As the media rights are currently owned by Time Viacom 18, Qatar FIFA World Cup 2022 will be accessible only via Jio Cinemas and Sports 18 channels. So, download the apps and get ready to enjoy your favourite football matches with Viacom18.