So we've only recently watched the launch of the Series 6 and already we're talking about the Apple Watch 7. But with Apple likely working on projects way in advance, it's hardly surprising that the internet is already swarming with rumours, hints, and leaks by way of the firm's upcoming timepiece. Tipster Jon Prosser, who runs the Front Page Tech channel has posted a new video on YouTube, which gives us an insight into the upcoming Apple Watch Series 7, including renders based on alleged images of the smartwatch, which could be getting a serious update, according to the image renders.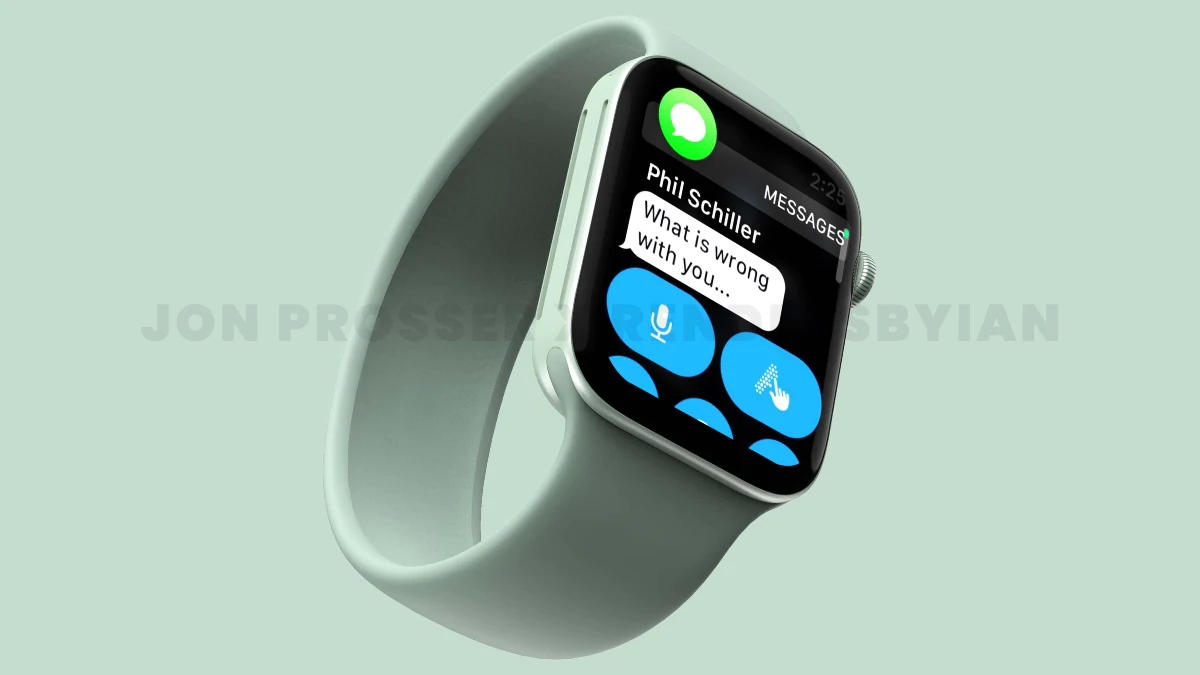 One of the major changes that Jon Prosser has suggested is flat edges on Apple Watch Series 7. He suggested that the screen sizes on the new Apple Watch may just be similar to what we had on the Apple Watch Series 6. However, he did mention that Apple even tested some smaller bezels and larger display areas.
This seemingly means that the Apple Watch Series 7 will feature a flat-edged design similar to the iPhone 12, iPad Pro, and iPad Air. Jon Prosser describes the Apple Watch version of this design as being "more subtle" than what we've seen on other products.
According to the leak, the Apple Watch Series 7 will come in a new green color option for the first time, similar to the green that Apple uses on the AirPods Max.
Though the leaks revealed by Prosser on Apple products have been pretty accurate, it is important to note that Apple has not confirmed anything at this point. We will have to wait a while longer to know more about the upcoming Apple Watch 7 Series.
Apple Watch 7 Release Date and Price
As it's such early days, any solid information about when we can expect Apple to launch its Series 7 smartwatch is extremely thin on the ground. The only real release date rumors so far come from Ming-Chi Kuo (an analyst with a good track record for Apple information), who's suggested that we'll see a new Apple Watch model in the second half of 2021, according to 9to5Mac.
As for what the Apple Watch 7 will cost, there are no leaks or rumours at the moment that hint at the price, but one thing we do know is that Apple has been pretty consistent with pricing up to now.
For example, the Apple Watch 6 started at £379 in the UK at launch and $399 in the US, and while there has been some fluctuation in pricing across the last few models, we'd still expect the Apple Watch 7 starting price to be around the same at launch.