Best Blog Creation Sites and Platforms: I will give you all advantages and disadvantages of these sites. So, you will get a comparison, which will help you in deciding what platform is best for you and your business. Let us start with the article quickly.
If you also want to start a new blog for yourself to share your views openly with the world, then the very first thing that will come to your mind is, how you should start. The best way to start your own blog is by making your own website.
This way you can not only post your blogs but also you can improve and market your business. Now, when we hear about creating a website, we will be in great trouble that we don't know coding and programming at all.
And we will drop out ideas. No, don't worry at all, I'm there for your help. There are so many platforms available on the internet, through which you can easily make your own website and that too without any programming and coding. These are basically CMS sites.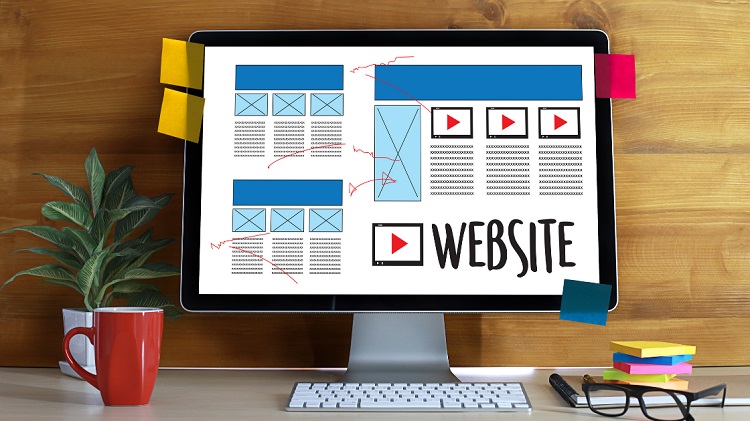 From there one can easily make their website with simple drag-drop options. You need not learn any choosing our programming. These website making tools are going to do everything in the backend.
You just need to design your front end of the website from the available templates or you can form yours also. Within a few hours, your brand new website is ready.
There are so many platforms, where you can easily design a website for yourself. But choosing the right one is a big task. And for this, I'm here for your help.
So, after doing complete research I have prepared a list of the top 10 best blog sites and platforms where you can easily create your own website. Quickly take a look upon the list of best blog sites and platforms for making websites:
10 Best Blogging Platforms To Start Your Blog
These are the top 10 best website busking platforms of today. Going further I will discuss each and every platform in detail with a comparison. So let us start with the detailed description of each.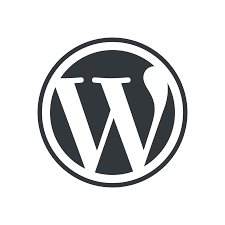 The top choice would always be wordpress.org. It is one of the best blogging sites in the world for self-hosted websites and blogs. If you want to do blogging for your livelihood and for your passion then this is the best option.
It is apt for personal, business, and online blogs. It is absolutely free to install cms and can be hosted easily without having any knowledge of coding. Simply download the latest version from the official website of wordpress.org and start your blogging right now.
Pros:
With this platform, you will a full authority on your website.
It is an open-source platform but for a self-hosted website, you need to purchase your domain name and hosting plan.
You can control it on your conditions and choices.
There are more than 55000 plugins available, that you can use to build your website.
It easily switches your website design to a mobile-friendly theme.
It is search engine friendly.
WordPress is compatible with all social media platforms.
Good customer support.
Cons:
Web hosting is required, which is expensive sometimes.
You need to have a domain name.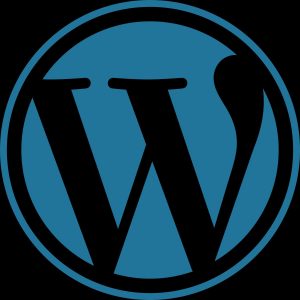 WordPress.com is another sister partner of WordPress.org. WordPress.com is mainly for hobby blogs and for people who want to start blogging but do not want to spend any money.
It is completely free of cost platform. For those who wanna experience the blogging of the beginner level, can go with wordpress.com.
It is the best platform that requires zero fees to start any blog and also contains a lot of free templates to shape your blog look like a professional website. Create your account, verify it, and start writing your blogs.
Pros:
Need not to purchase any hosting plan, everything is included.
Your blogs will get hosted on the free subdomain of WordPress.com.
Easy to step up.
Site maintenance is done by WordPress itself.
You can easily check your statistics.
Community functions are enabled for everyone.
Cons:
Very limited options to monetize your blogs.
Default ads will run on your blog.
Strict actions are taken on any policy violation. Your account may get permanently terminated.
Themes and plugins can not be customized.
The next best platform is Blogger.com. It is owned by Google and you need a Google account to start with blogger.com. Blogger.com is the perfect choice for all the hobby and personal bloggers out there.
One of the oldest platforms of blogging when people used to launch their websites free of cost. Just with one Gmail account, you can create a limitless no. of blogs with zero coding experience.
As we know a blogger is owned by Google, so you don't need to worry about the security of your blog/website. Simply create, write and publish your articles
Pros:
A completely free platform to start with.
Other Google products can be easily embedded with it.
Different templates are available.
Mobile-friendly interface.
It has a unique feature to filter spam comments.
Blogger is going to maintain everything from hosting to the security of your website.
Cons:
Bloggers ads are going to be there on your website.
Very limited designs are available.
Limited blogging tools.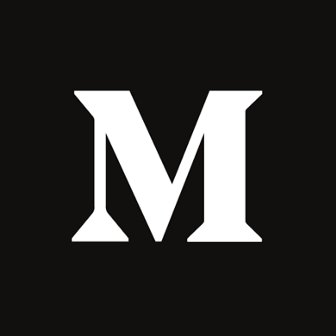 Medium has become a popular choice of bloggers in the recent few years. Mostly Medium is used by workers, bloggers, and journalists.
Medium is just like a journal where you can express your ideas, thoughts, suggestions with the other bloggers, writers within the blogging network.
It is free to launch your blogs or articles, and it can be done just by creating an account on this blogging platform. Write the blog and share it within the network, and start discussing it with other bloggers.
Pros:
A completely free platform.
One has to sign up and their Medium account is ready to be used.
Other social media can be easily embedded with it to share the content.
The interface is user-friendly and very simple to understand.
Great content can be easily created on it.
Cons:
No monetization or marketing options are available.
The site looks are not good enough. Almost every blog looks the same.
You do not have full control over your content.

Wix.com is best for beginners and small business owners who want to make their own website. Basically Wix is for those who want to post photos. There is an option to add blogs also.
If you have thought of creating a blog in less than 5 minutes, then Wix.com is here to make your thought in reality.
With their hundreds of templates, you can create a professional-looking website just by 5-6 clicks. Whether you are noob or pro in blogging, wix.com can be your choice to start your blogging career with absolutely no investment.
Pros:
Drag and drop the option to build your website.
No coding or programming knowledge is required.
There are thousands of templates to choose from. You can even customize the templates or create your own design.
Third-party applications to add different features on your website.
Hosting and domain names are available.
Post your blog with Wix blogs aided with artificial intelligence.
There are so many stock images that you can use.
Premium plans and monthly plans are available.
Cons:
Limited free third party apps.
Free Wix account has Wix ads, subdomain, poor hosting, and limited storage.
Difficult to transfer your website to any other platform.
Low traffic and pour SEO optimization, even for paid plans.

Squarespace.com is a platform for all those who know nothing about coding. It is a drag and drop platform like Wix. Squarespace can be used by anyone such as business owners, e-commerce websites, personal bloggers, portfolio websites, and many others.
Squarespace can be the best option for you if you're looking to launch a static website/blog for any business or brand. It is widely used by artists, writers to build their personal brand and also it has affordable monthly/yearly plans with a lot of features.
Pros:
Drag and drop make it easy to build a website for a non-technical person.
User-friendly platform.
Inbuilt SSL encryption.
Very good customer support.
Hundreds of design templates are available.
One can easily create an online e-commerce store through this platform.
A 14 days free trial is available to check how it works.
The domain and hosting plan is included.
There are two plans available, i.e., Personal for $12/month and Business for $18/month.
Cons:
Very few third-party tools are available.
In a personal plan, only 20 pages are allowed.
Limited features are available to the users.

Ghost.org is a very good platform for bloggers and writers who want to experiment with technological aspects. The platform is built using JavaScript.
A free to use blogging platform that was launched in 2013 with an aim to simplify the online publishing process. It's good for those who are looking to build their business or work from home without spending money on generating a blog.
It is considered to best for developers so that they can make any changes as per their coding knowledge.
Pros:
Ghost.org is suitable for hosted and self-hosted websites.
The very simple and clean interface which is easy for the user to use it.
Best for publishing blogs.
Highly SEO friendly platform.
Ghost.org is compatible with other social media platforms.
Very fast and relatable platform both on desktop and mobile.
No set up is required for hosted websites.
Priority support is provided to paid self-hosted websites.
The price depends on the amount of traffic on your blogs.
For self-hosted websites, you need to get your domain and hosting plan.
Cons:
Few themes are available.
Limited customization options are allowed.
The configuration is not easy and is very limited too.
Self-hosted websites are difficult to set up.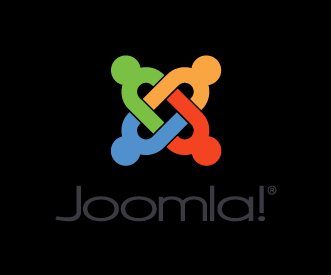 Joomla.com is a high-end website building platform suitable for business websites and online stores. It is a free and open-source content management system, where you can create your blogs user-friendly.
It is only able to build your blogs but also gives the access of FTP, PHPMyadmin to control whatever you want. Type the site name and launch your fully functional Joomla blog/website for free of charge.
Pros:
It is an open-source website building platform.
So many templates are available, which makes your work very easy.
Templates can be easily customized as per business requirements.
Easy and flexible platform.
One has to buy the hosting plan and domain name.
Extensions present in Joomla helps in adding interesting features and functionalities.
Cons:
Some basic knowledge of HTML and CSS is needed.
One has to manage the security, backups, hosting, and performance on their own.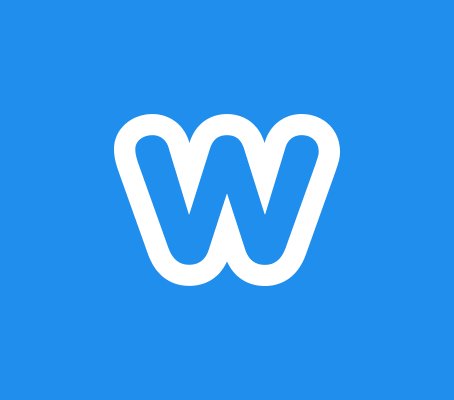 Weebly.com is another great website builder for non-technical people who wants to start their website. Very simple and great platform for bloggers and portfolio websites. There was the time when i created my first blog on weebly.com and the experience was so joyful.
Weebly.com is able to design your blog in whatever category you want, and installing the templates doesn't charge any amount. Customize your blog in your way and start ranking on google with Weebly.com
Pros:
Templates are available to choose from.
Just you need to place your content on the template. Drag and drop make it very easy to build a website.
Mobile apps are also available.
You can start your website for free and later on, you can take the paid service for $6/month.
SEO friendly platform.
Google analytics can be easily connected.
Cons:
Very difficult to export your site from Weebly to any other platform.
Limited features.
Last in the list of today's best blogging sites is, Tumblr.com. Tumblr is best for personal bloggers, microbloggers, and hobby bloggers. Tumblr is just like the Medium.com, used by bloggers and writers to share their stories and experience in the form of blogs.
It is a well-known and popular blogging platform that was launched in 2007. If we talk about the current period, then over 475 million blogs are hosted on Tumblr.com. It is considered as best for those, who love to share their opinions and stories in the form of a personal diary.
Pros:
A free platform that can be used for microblogging or small content.
Your website will have a subdomain of Tumblr.
Very simple to use and easy to set up.
Customizable designs are available.
You can post videos, images, and audio content that can be shared and reposted.
Social features are enabled.
Cons:
Limited features are available.
The content can not be backed up.
Difficult to transfer the Tumblr website to any other platform.
You may also like-
Conclusion
So, this was the list guys. These were the top 10 blogging sites and platforms, where you can easily build your website to start your blogging or website. There are some totally free websites to start with, in case you don't want to invest initially.
But I will recommend you to go with WordPress.org if you want to seriously start blogging and website. Hope you liked the article.