In the digital age, eBook reader apps have replaced conventional printed books. Now you can simply read your favorite book on your smartphone by downloading apps on your device. Thus, ebook reader apps are about as good as they've ever been and we don't see them getting much better without some serious innovation. Here are the 5 best ebook reader apps for your Android smartphones.
1. Amazon Kindle
Description:
Amazon Kindle is one of the obvious eBook reader apps. It has one of the largest and most consistent eBook stores on the Internet. Kindle offers a wide selection of books, magazines and newspapers, making it one of the most popular eBook reader apps for smartphones. Kindle is powered by technology from Amazon that allows you to sync your last read page, bookmarks, highlights and notes across all devices.
Screenshots:
Download: Google Play Store
2. FBReader: Favorite Book Reader
Description:
FBReader is another older eReader app, it's a great option for most basic use cases. That includes support for AZW3, EPUB (up to EPUB3), fb2, RTF, HTML, and even plain text documents. It uses a proprietary Google Drive cloud service to sync books between your devices. It even has gesture support. For now, anyway, the app is entirely free to use.
Screenshots:
Download: Google Play Store
3. Google Play Books
Description:
Google Play Books is the one app you need for enjoying audiobooks and ebooks.Google Play Books has come a long way since it first came out. Now it's one of the best education apps out there. The subject matter that you can purchase ranges from fantasy and fiction to non-fiction, comics, and virtually any other genre. There is also a wide selection of educational books, text books, guidebooks, and other literature of educational value.
Screenshots:
Download: Google Play Store
4. Kobo Books – eBooks & Audiobooks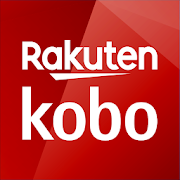 Description:
The Kobo eBook reader presents a special feature called Reading Life that will introduce you to a new world of social reading. You can share quotes, notes and discuss books on social media with its integrated Facebook feature. With Kobo, you can read anytime, anywhere, from a catalog of over four million titles. Kobo's huge database of interesting titles will satisfy the interests of all kinds of readers.
Screenshots:
Download: Google Play Store
5. NOOK: Read eBooks & Magazines
Description:
Nook is yet another competitor to Amazon, Kobo, and Google Play Books. Unlike most, this one actually has physical book locations. The eReader is about as standard as it gets. It comes with customized reading options as well as support for books, comic books, manga, and more. Like most, it also offers cross-device syncing. It even supports magazines and newspapers. It's a rock solid experience, actually.
Screenshots:
Download: Google Play Store
Also Read: Do You Travel Alot? If Yes Then You Should Must Install These Apps
TechIHD is now on Telegram. Click here to join our channel (@TechIHD) and stay updated with the latest headlines.