Best Logitech Mouse In India
When it comes to purchasing any computer accessories, we mostly prefer to go with branded products. And Logitech is one of those brands whose product's quality never dissatisfies us and always provides a durable product.
In addition to today's guide, we are listing the Best Logitech mouse that you should buy if you need a new computer mouse. If you are a normal user then the best mouse under 500 will be good for you and if you are into gaming then check our post on the best gaming mouse in India.
These mice that we discussed are not focused on one specific budget, some of them are below ₹500 budget and others are above 1000₹. Based on their popularity and wide usage, we selected the top nine Logitech mouse which is classified into two categories: wired and wireless.
So, now it's up to you to choose any one Logitech mouse from the below list based upon your requirements and needs. Therefore, let's get into it…
List Of Best Logitech Mouse In India
| Best Logitech Wired Mouse In India | Buy Now |
| --- | --- |
| Logitech M90 Wired Optical Mouse | Buy Now |
| Logitech M105 Wired Optical Mouse | Buy Now |
| Logitech B100 Wired Optical Mouse | Buy Now |
| Logitech G102 Wired Optical Mouse | Buy Now |
| Logitech G402 Wired Optical Mouse | Buy Now |
| Best Logitech Wireless Mouse In India | Buy Now |
| --- | --- |
| Logitech B170 Wireless Optical Mouse | Buy Now |
| Logitech M350 Wireless Optical Mouse | Buy Now |
| Logitech MX Master 2S Wireless Laser Mouse | Buy Now |
| Logitech M331 Silent Plus Wireless Optical Mouse | Buy Now |
Best Logitech Wired Mouse [Wireless + Wired]
1. Logitech M90 Wired Optical Mouse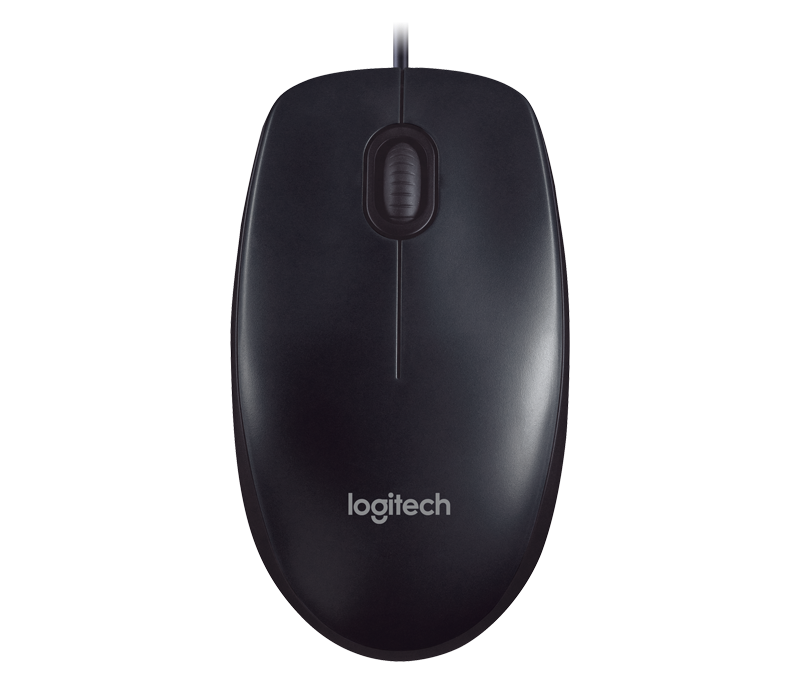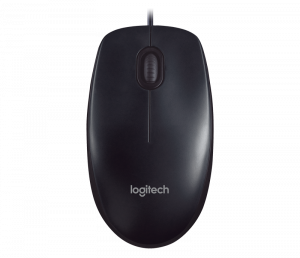 Logitech M90 is the most popular and highly used wired optical mouse. It's cheaper and also has all those basic functionalities that a computer mouse should have. The mouse has 1000 dpi precision which that gives the cursor control to move smoothly.
The look of Logitech M90 is ambidextrous in design that fits perfectly for both right/left-handed people. Comes with a long cord for a USB input port, it works with every operating system and also doesn't requires any software to begin.
It is recommended for those who simply need a basic operating mouse to handle their day to day computer work.
*Highlights –
Gives a comfortable feeling
Easy to setup
Long-lasting with a 1-year warranty
2. Logitech M105 Wired Optical Mouse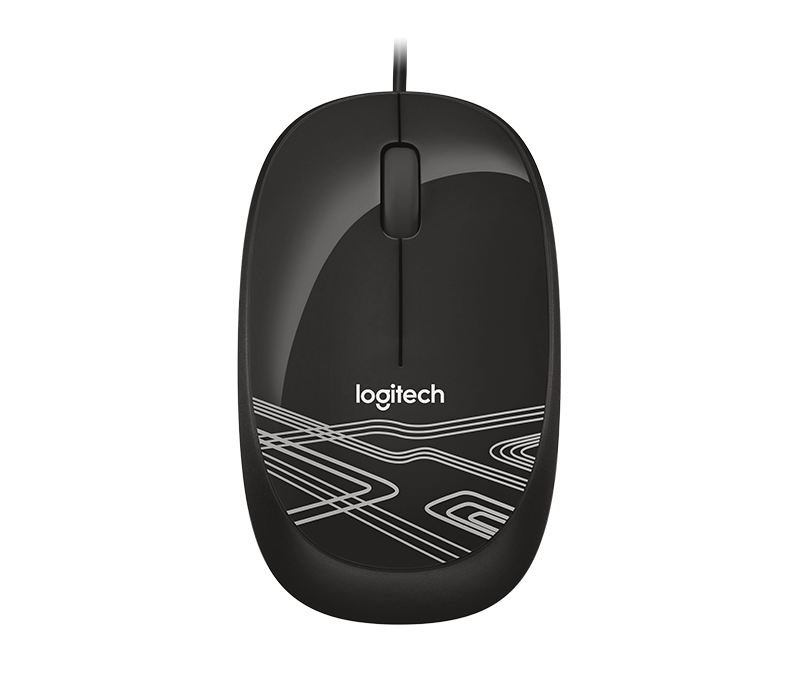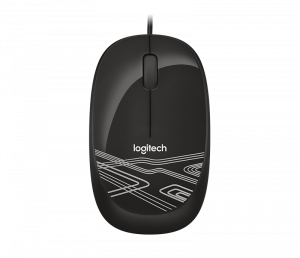 The M105 wired optical mouse from Logitech is quite similar to Logitech M90 mouse, the difference that differs it is the fashionable black design.
It's an ordinary optical mouse with a scroller and left/right buttons. It make you feel comfortable in the palm when working for a long time. The mouse has 1000 dpi resolution good for smooth text selection and cursor movement. Good to purchase for everyday pc work.
*Highlights –
Full-size comfort, ambidextrous design
High-definition optical tracking
Simple to set up and use
3. Logitech B100 Wired Optical Mouse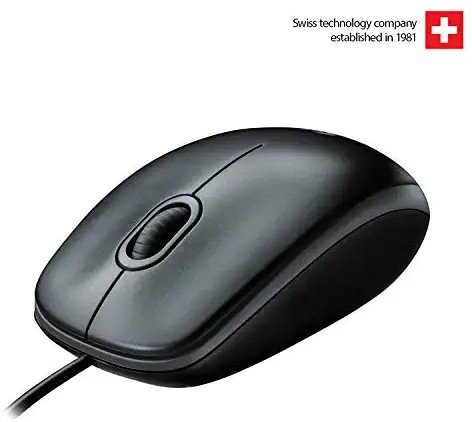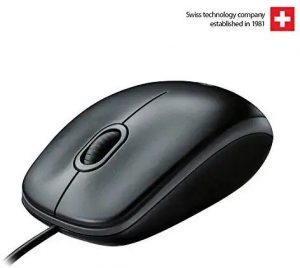 Logitech B100 is considered as best wired optical mouse for office work. Even at such a lower price, you get nearly every essential feature. It is an ambidextrous designed mouse comfortable for both right and left-handed people.
In terms of dpi, it comes with 800 dpi precision which is quite good to navigate and edit documents. Works well without installing any mouse drivers/software.
*Highlights –
Comfortable to handle office works
No need for drivers to run
3-year warranty by Logitech
4. Logitech G102 Wired Optical Mouse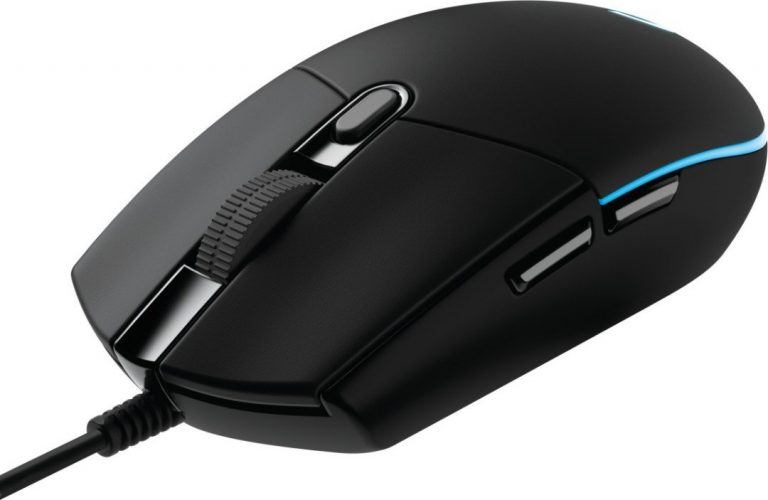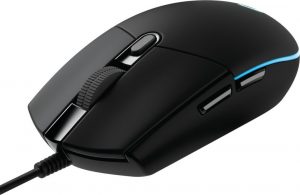 Logitech G102 is a premium wired gaming optical mouse made for a smooth gaming experience. It packs with a lot of functions that make it distinctive from another mouse. Starting with dpi precision, this gaming mouse has dpi of 200 to 6000, which delivers more accuracy and sensitivity in your gameplay.
For advanced gaming, the G102 comes with six programmable buttons that can be easily assigned by the Logitech software. The RGB lighting on the edge of the mouse makes it more charming and these lights are customizable too.
Compatible with Windows/Mac and requires software installation to work. It is good to purchase if you look forward to professional gaming.
*Highlights –
Classic design
8x faster gaming performance
6 programmable buttons
Onboard memory to save game settings
5. Logitech G402 Wired Optical Mouse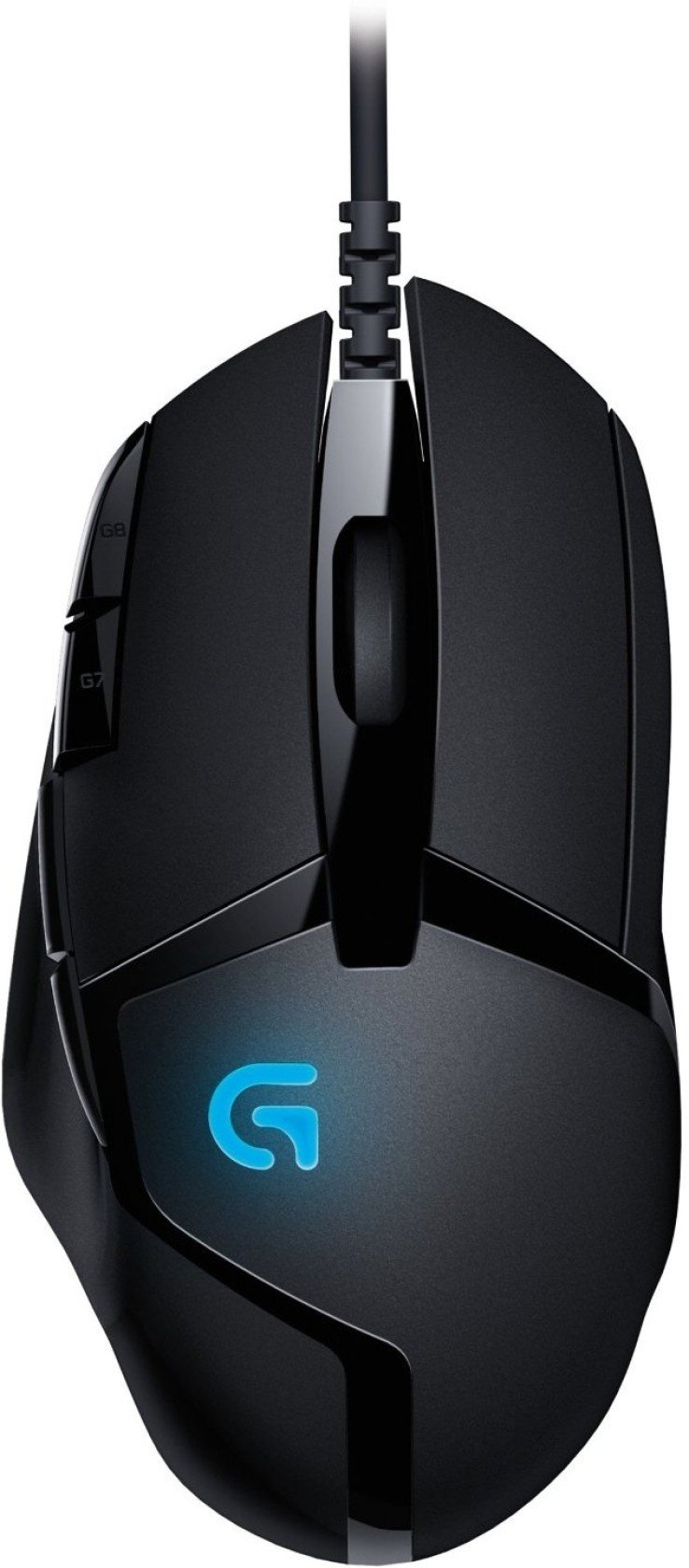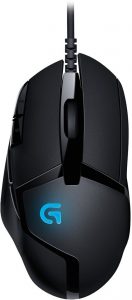 G420 is another mouse from the Logitech brand specifically made for FPS gaming. The brand claims to have sophisticated sensor technology in the gaming mouse which boosts up the gaming to an ultra level. It has four dpi settings to constantly switch between 250 to 4000 dpi, which prevents you to hit on the wrong aim.
Well, on the mouse, you get eight programmable buttons, and to appoint them you need Logitech gaming software. The report rate of this gaming mouse is 1 millisecond, that keeps the connection stable between the hardware and software.
*Highlights –
On the fly dpi switching
32-bit arm processor
8 programmable buttons
High-speed clicking
Best Logitech Wireless Mouse
1. Logitech B170 Wireless Optical Mouse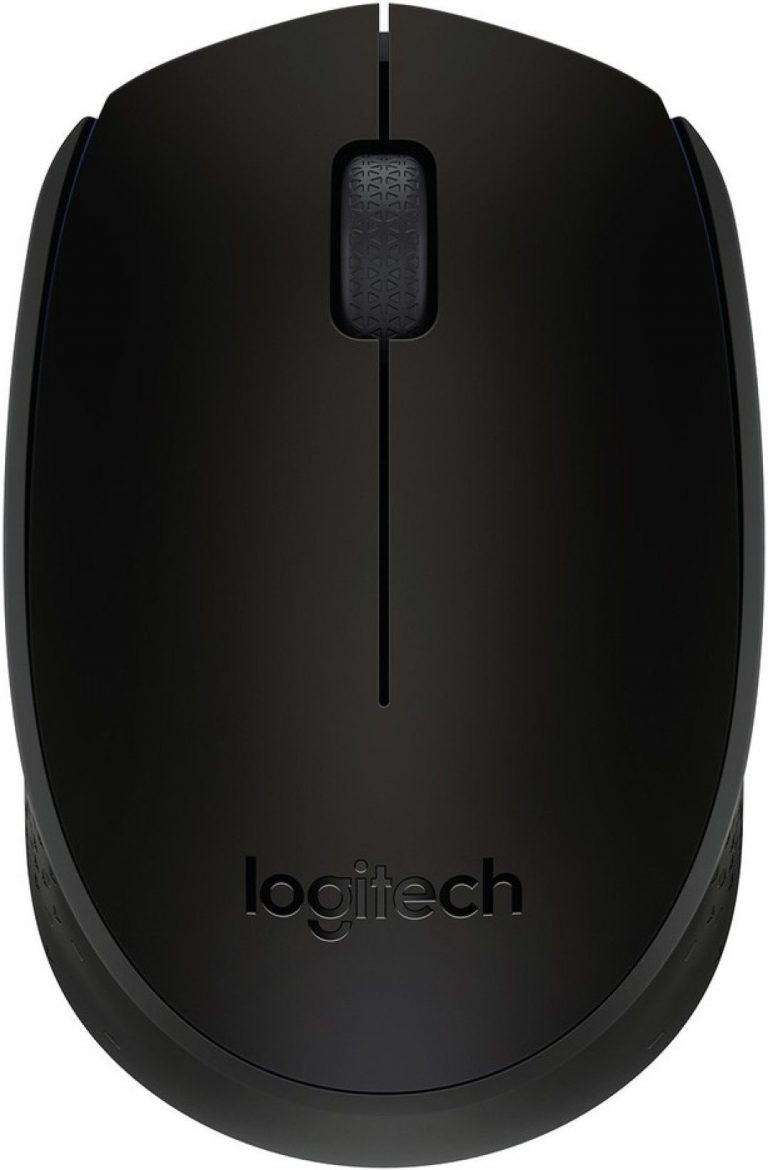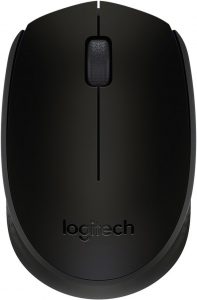 Logitech B170 is a wireless optical mouse that has a reliable and consistent wireless connection. It is a fully black rich color mouse made ergonomically designed for comfortability and smoothness.
You receive a nano USB receiver in the package, which has a 10m wireless connection range so that you no need to sit too close in front of your monitor while working.
The battery of the Logitech mouse is durable enough and has a life of 12 months or more depending upon how good you take care of it. It's a good choice if your budget is under ₹100.
*Highlights –
12-month battery life
Easy, instant pairing
10-meter reliable wireless range
Advanced optional tracking
2. Logitech M350 Wireless Optical Mouse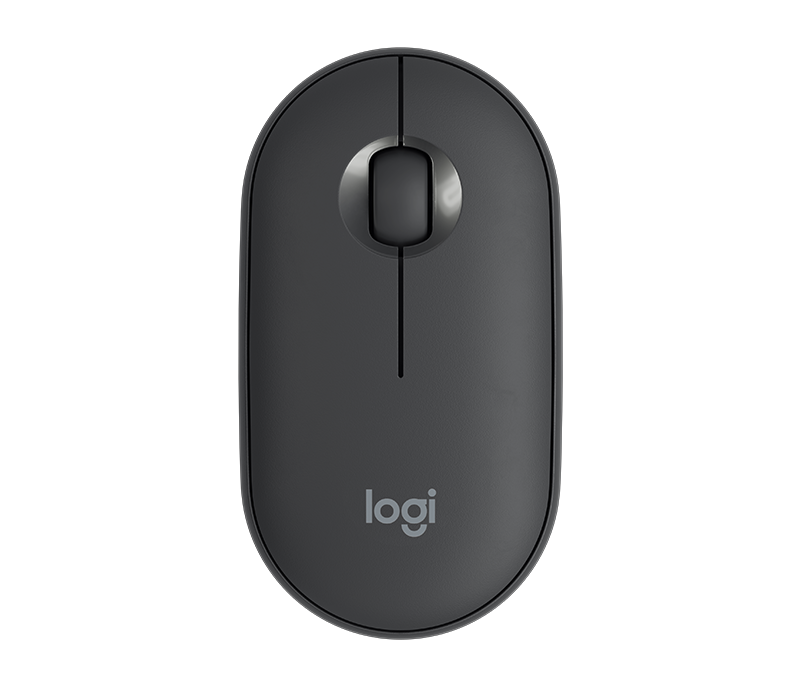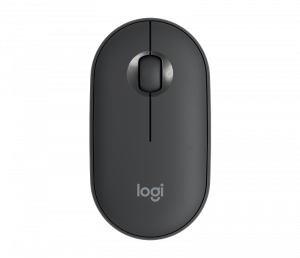 The M350 mouse from the Logitech brand is a popular premium wireless optical mouse with a modern slim look. The main thing which highlights in the mouse is its slim structure and silent nature.
You won't get clicks sounds in a high tone when you're using Logitech M350. It is a compact and portable computer mouse which deserves the place in your backpack. The 18-month battery life and it is auto-sleep mode make it more durable.
Just like a typical wireless mouse, it also ranges upto 10m without any drops and lags. In pricing, it is quite expensive, however, in case you need a professional look and comfort, this mouse will be your best choice.
*Highlights –
Silent & slim optical mouse
Dual connectivity – BT & USB receiver
Long battery life
High-precision optical tracking
3. Logitech MX Master 2S Wireless Laser Mouse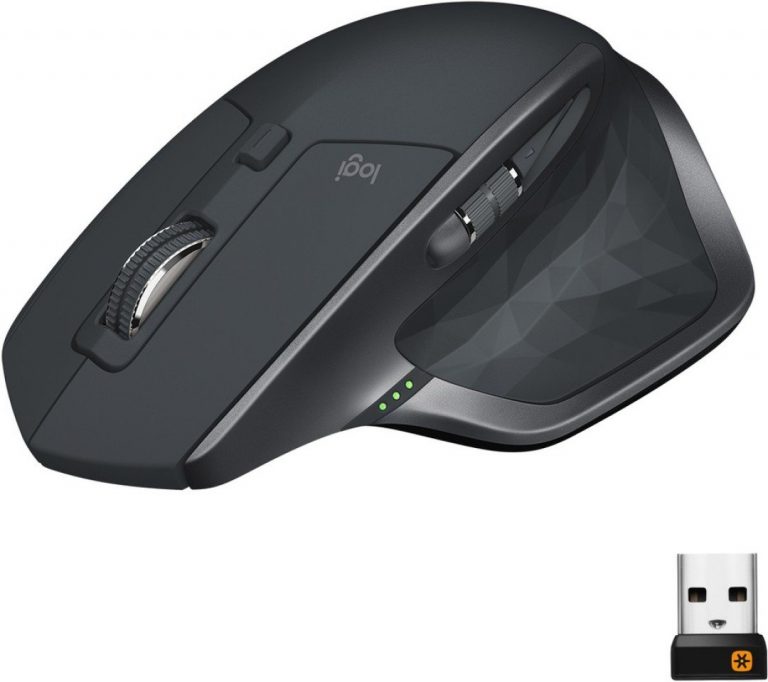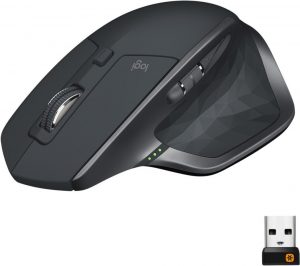 MX Master 2S is a flagship wireless laser mouse from Logitech, designed for those who operate more than one computer at the same time. It is made up in a such way that it smoothly handles all your works and provides you a great performance more efficiently.
If your workflow consists of two to three computers, and if you are using separate mouse for each device then this Logitech MX Master 2S would combine all the three works in one. You can pair it with three devices without any interruption which helps you to get your work done quickly.
The mouse has dpi sensor of 4000 that works smoothly on a hard surface without a mousepad. Moreover, it has rechargeable Li-Po battery that lasts long for 70 days when charged fully. Well, the price of this mouse is around 5k, and if you think this mouse fits in your current workflow then go for it.
*Highlights –
Cross Computer Control
High precision laser tracking
Rechargeable battery, up to 70 days of power on a single charge
Dual connectivity
4. Logitech M331 Silent Plus Wireless Optical Mouse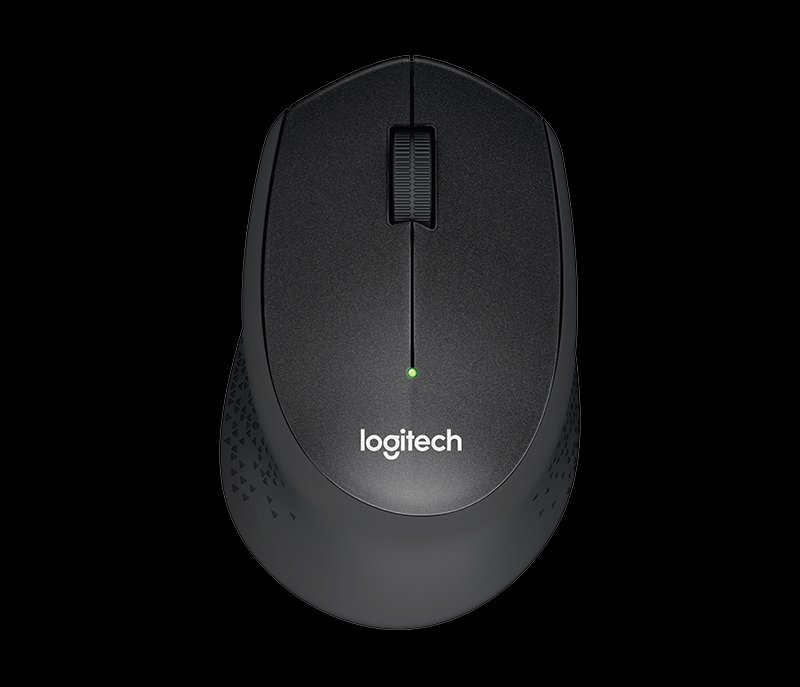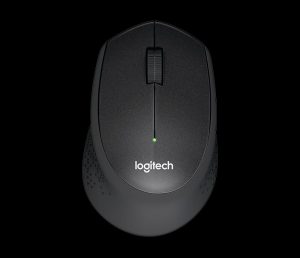 Logitech M331 Silent Plus is another premium wireless optical mouse designed ergonomically for right-handed people. The name of the wireless mouse suggests that it doesn't make much noise while clicking, gliding, and scrolling due to its high material quality.
Packed with smoothness and comfortability, it has extra space to rest your thumb when working consistently. It also has a feature of auto-sleep mode during no activity. In case your budget goes upto 1k, this wireless mouse from Logitech can be your good call.
*Highlights –
Silent sound nature
Crafted for right hand
Upto 24-month battery life
Simple & strong
Frequently Asked Questions
Q. Which Logitech mouse should I choose in terms of gaming?
We have a separate article about this comparing both types of mouse, and in case of Logitech if the budget does fit in needs then you can choose anyone from the above-mentioned mice
Q. Which Logitech mouse is good for normal computers to work?
Logitech B100, M90, or M105 are the best options for day to day pc work. Choose any one from these three and you're ready to go.
Q. Which Logitech wired mouse is good for graphic designers?
Logitech G102 can be a wise choice if you're into graphic design. The dpi sensor of the mouse is good enough to make your workflow easier and faster.
You may also like-
Conclusion
There were loads of Logitech mouse available in the market, and choosing any nine of them wasn't easy. As every product is perfect in its way but according to the market reviews and popularity, we came up with the best Logitech mouse list.
Each Logitech mouse is made for a separate job and you've to look at which mouse does that job for you in the easiest way. And after figuring out you are all set to purchase the product without any concern.
If you think another Logitech mouse should be on the list, then let us know about that product via the comments section, we would love to hear your suggestions and reviews.