Best Mouse Under 500
Whether you're a pro gamer or a normal pc user, you will always need a computer mouse to perform your tasks. And, when it comes to choose an optical mouse with good build quality, durability, and decent performance.
It can be quite a tough challenge for you to pick up the right product, and this turns out to be more crucial when you're on a low budget. Well, that doesn't mean that you can't get a fine quality of optical mouse in a budget range.
Because there are a lot of options available for you to get an optical mouse under a budget of ₹500. Popular brands like Hp, Logitech, Zebronics, can be a good choice for you to purchase your next mouse.
And, to lower down your stress, we have shortlisted top 7 best mouse under ₹500, according to their quality, comfort, performance, and durability. Now let's dive in and review each and every mouse so that you can make a decision to choose one out of seven best optical mice.
Best Mouse Under 500 – Buyer's Guide And Reviews
1. Logitech M100r Wired USB Mouse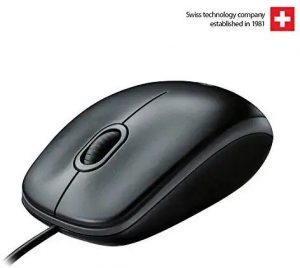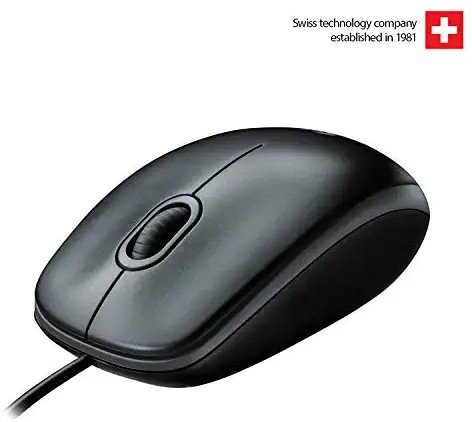 If you're looking for smoothness and comfortability, then Logitech's m100r optical mouse is the best choice for you. It's a wired USB mouse with a curved silhouette design.
And, just like a typical optical mouse, the product has a scroller in the center with right and left click buttons. Due to its high definition optical sensor, it makes the workflow easier for the user who sits on the pc/laptop for hours.
Simply plug the USB and start using the Logitech m100r optical mouse without installing any mouse driver in your interface.
Highlights
Curved silhouette design
Easy to setup
Hd optical sensor for sensitivity
Supports on Windows XP, Windows Vista, or Windows 7, Windows 8 and Linux kernel 2.6 or later and Mac OS X 10.4 or later
2. HP X1000 Wired Mouse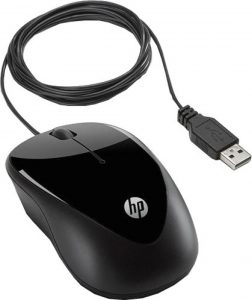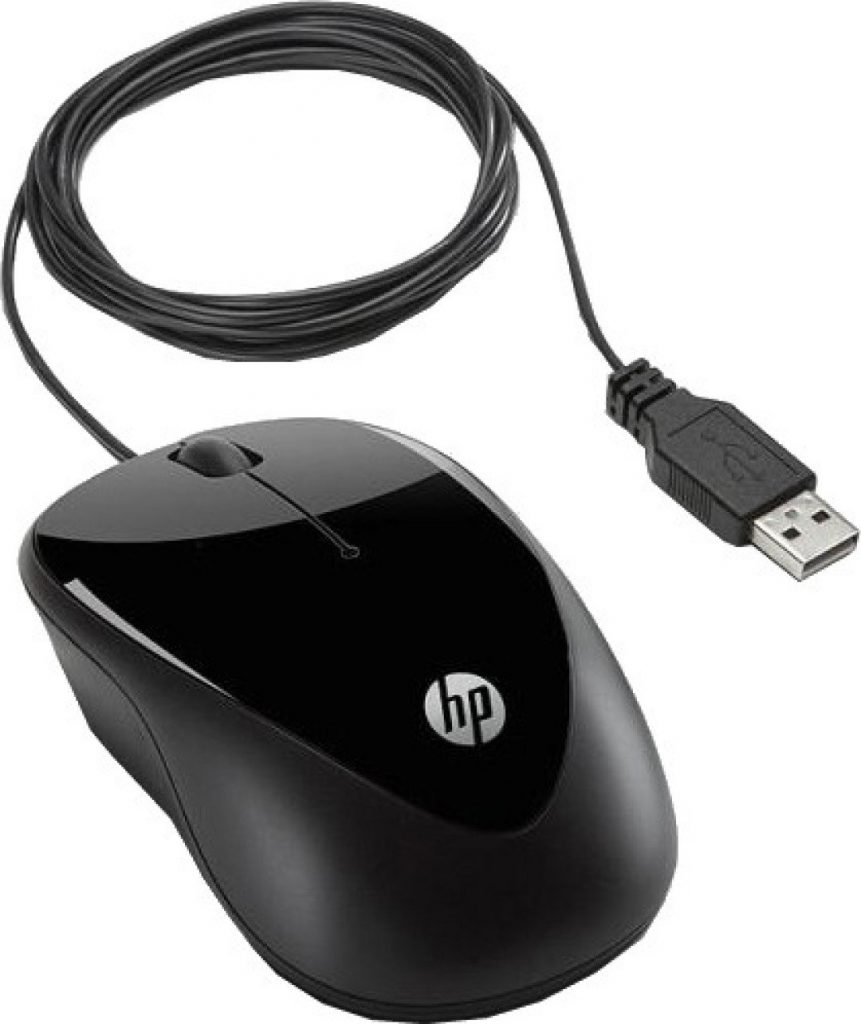 With its glossy black design and high optical tracking sensor, HP X1000 makes its place in the category of the best mouse under ₹500 price tag. It is one of those mice who weighs light and also has a premium build quality, and that's what we all need.
Well, being a hp brand optical mouse, it also comes with a warranty of 2 years, which is a quite long period. Moving towards the connectivity, the mouse doesn't require any software installation or setup, simply plug-in and here you go.
Highlights –
1600 dpi optical tracking
Two-year warranty
Premium design
Compatible with Windows XP/Vista/7/8
3. Dragon War ELE-G11 Gaming Mouse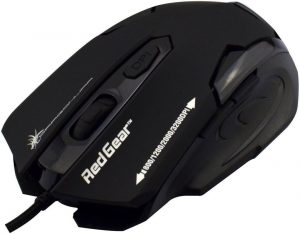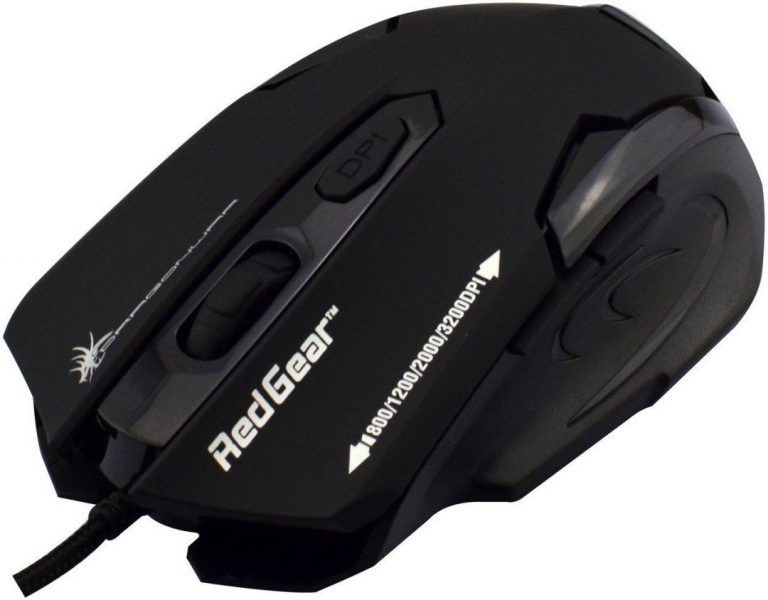 To boost up your gaming experience, you should take a look at dragon wars Emera ele-g11 gaming mouse. The monster look of dragon war itself defines that how convenient it would be when it comes to gaming.
Apart from design, the laser mouse has six control buttons, which gives you the freedom to play your game without any wrong move. Moreover, the dpi sensitivity of this gaming mouse ranges from 800 to 3200 dpi, which can definitely play a major role while handling a tough situation in the game.
And, if we talk about the durability, it has a long 1.8 meters braided fiber cable with gold plated USB connector. Well, this gaming mouse needs some drivers to get in action, so you can follow the instructions given in the package.
Highlights –
Ergonomic design for cool vibes
Six control buttons
Sensitivity range between 800 to 3200 dpi
Cheapest gaming laser mouse under ₹500
4. Lenovo M110 Wired Optical Mouse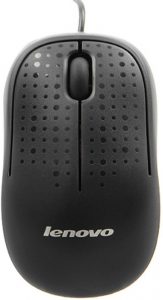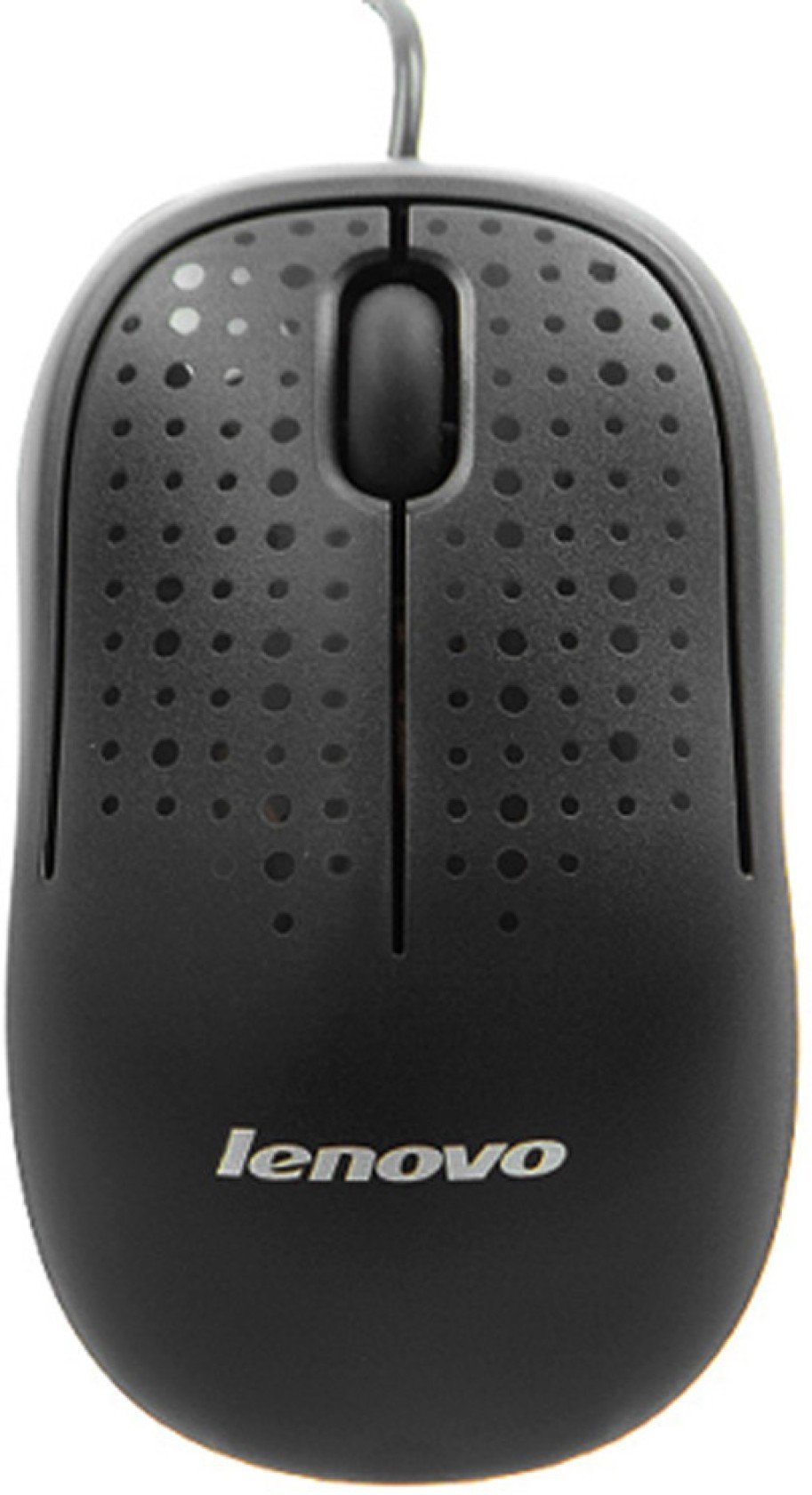 Lenovo M110 is a tiny lightweight optical mouse, with stylish dotted designs on the left and right buttons. It is the cheapest optical mouse of the Lenovo brand, which doesn't compromise on its quality, performance, and durability.
With a high tracking optical sensor, it works perfectly on any surface. Easy to use an optical mouse that doesn't need any extra software/driver installation.
Highlights –
Ergonomically designed with a high resolution
Light-weight
Compatible with any os
Cheapest optical mouse under ₹500
5. Dell MS 116 Wired Optical Mouse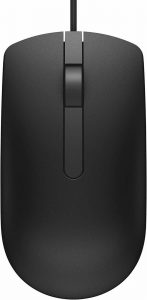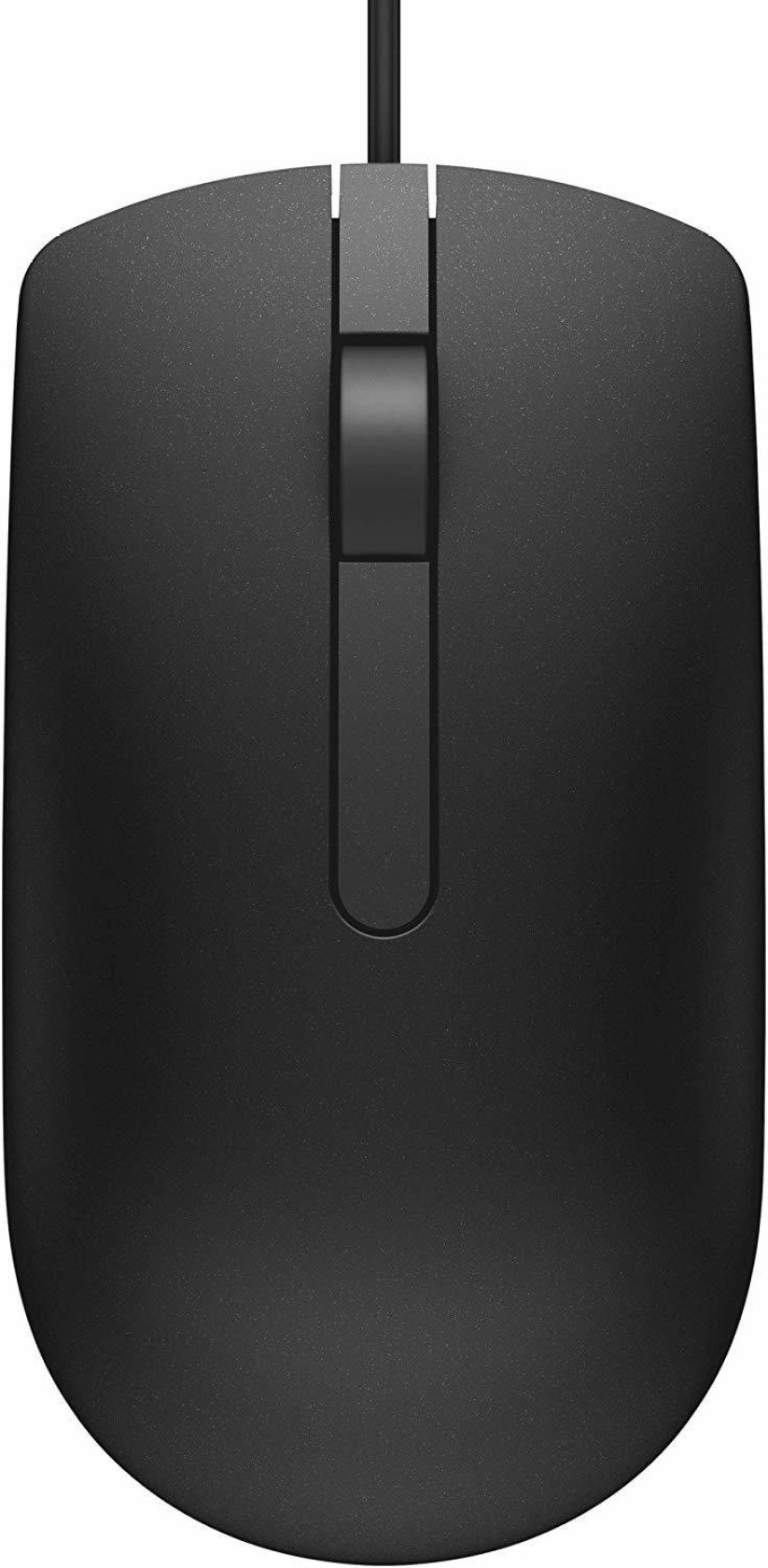 Dell MS 116 optical mouse comes with a fresh matte design which signifies it's great performance and durability. Whether you work from home or at the office, the mouse never disappoints you.
It is a medium weight optical mouse with a resolution of 1000 dpi sensitivity. Fits perfectly in your hands and comfortable to use, when you have a heavy workload. It is compatible with any os which has a USB input port. No need for software and drivers to run the Dell MS 116 optical mouse.
Highlights –
Smooth movement
Comfortable to use
Supports every operating system
New generation design
6. Logitech B100 Wired Optical Mouse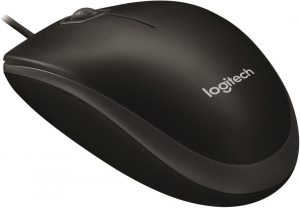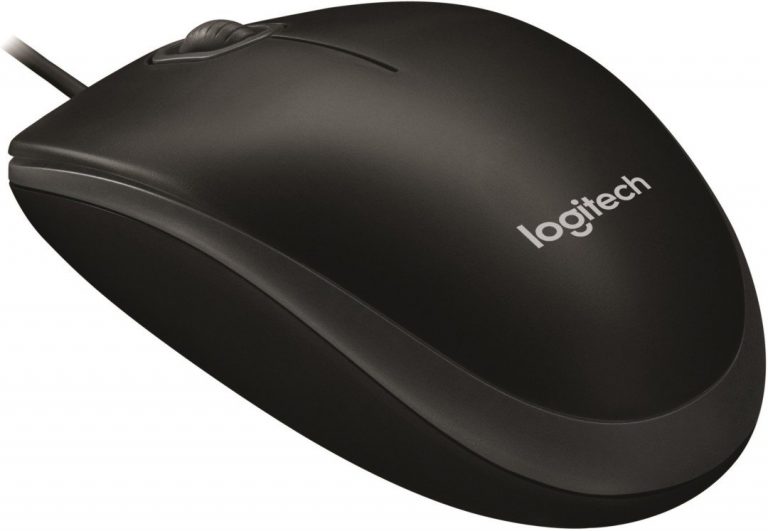 Logitech B100 optical mouse is a perfect choice for those who utilize the pc/laptops for normal daily use. It is a regular size optical mouse comes with an 800 dpi resolution, which fits in your daily work.
The thing which also makes the product cooler is its Ambidextrous design. Low budget users can go for it, as it's one the cheapest optical mouse among other Logitech's mice.
Highlights –
Comfortable in palm
Smooth operator
3 year limited hardware warranty
Zero setups required
7. Zebronics Zeb Power Wired Mouse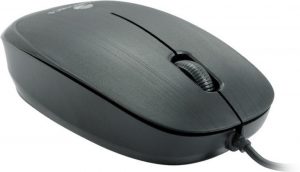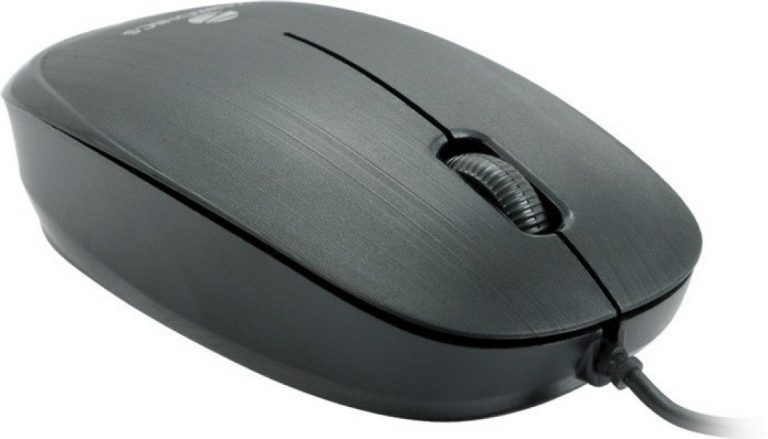 There are a variety of computer mice of zebronics brand, but the one which fits absolute in the budget price range is the zebronics Zeb power wired mouse. It is an usual computer mouse with scroller and right, left buttons.
Optical mouse having a dpi resolution of 1200 that works totally fine in your work. It simply needs a USB port and also doesn't demands any drivers/software to start working.
Highlights –
Advanced optical sensor technology
Compact and stylish look
High dpi precision
Easy to use
Also Read: Top 10 Best Leading Banks In India | Best Major Banks In India
Frequently Asked Questions
Is Gaming Mouse Works In Normal Computer Use?
Yes, of course! It doesn't matter what you are working with, it will keep running as a normal mouse while performing normal tasks.
Is DPI Sensitivity Matters While Choosing Optical Mouse?
If you're not into gaming, then any optical mouse under ₹500 will work for you without any issue. However, in gaming, you need high sensitivity for navigating the pointer fastly.
How To Know That The Optical Mouse Is Durable?
It totally depends on the brand's product you're using and the quality of that item. If you're in search of a long-lasting optical mouse then choose any one of the above mice or go with trustworthy brands.
Also Read: 5 Best Smartwatches Under 5000 in India
Conclusion
Choosing any optical mouse isn't a quick decision, you must always first consider the purpose of buying it. If you are that person, who works with photo editing, videography, and other more focused duties, then it's obvious that you need one such optical mouse that is comfortable for you and have enough performance to handle your work smoothly.
And, getting such quality of products in a low price range isn't surprising. As there are a lot of brands who are offering premium class products in a budget range of ₹500, which can be easily affordable by any computer user.
I hope this guide of choosing the best mouse under 500 Rs has helped you to decide your next mouse. If there is something we missed, let us know in the comments section.