Do you remember those lovable moments of your childhood, when photographs were used to capture by small pocket size cameras? well, they were called 'point and shoot cameras'.
At the time when there were no smart devices or smartphones, people used to carry a compact size camera based on photographic film with decent quality for vernacular photography. Well, in today's high tech. the era where no. DSLRs are available, photography lovers still wanna recall the 90s memories.
Also Read: Best Budget Action Camera In India 2020 – Best GoPro Alternatives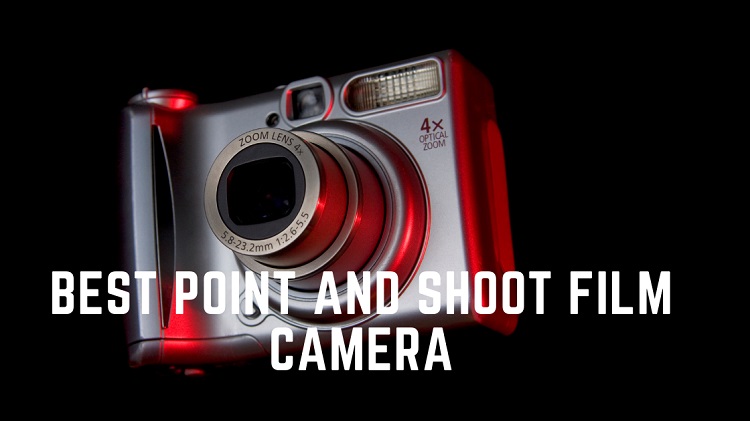 And I guess, you're one of them too, and being a photography enthusiast, you might a confused about which point and shoot camera are best for you. Well, there is no need to get puzzled regarding the portable film cameras, as here I'm going to list the top best point and shoot cameras in the normal budget range so that you can capture your day at the beach and new year party. So, why wait? let's explore the 90s beauty.
1. Sony DSC W830 Cyber-Shot 20.1 MP Point and Shoot Camera
Dimensions – 5.3 x 2.3 x 9.3 cm
Weight – 120 g
Super HAD CCD sensor
20.1 MP
1280 x 720 HD
8X Optical Zoom
Our top point and shoot camera suggestion come from a well known smart brand, 'Sony'. The 2016 model point and shoot camera are still capable to compete with the newer generation cameras. It has a super CCD sensor with 20.1 megapixels to let you click the photos with noise-free and crystal clear.
The inbuilt advanced flash delivers bright image quality in low light areas. If not satisfied with the photos, it let you record smooth videos in 1080p resolution. To focus on a far object, the 8x optical zoom lens will help you do it.
Apart from the technical aspects, the camera is equipped with a lot of image effects to make your photographs more clear and sharp. As per pricing, it costs around 8k currently in the online market.
2. Canon IXUS 185 20MP Digital Camera with 8X Optical Zoom
Dimensions – 16 x 14 x 6 cm
Weight – 360 g
20.0 MP
8x optical zoom
DIGIC 4+ image processor
Another popular camera brand 'Canon' presents its most selling point and shoot camera. It is equipped with the latest technology image processor with 20 megapixels lens. To click the objects shaken free and at a far distance with sharp quality, the 8x optical zoom is there for you.
It is highly compact and portable with minimal weight to get into your pocket and travel bags. Effects like portrait, face self-timer, low light, fish-eye effect, etc are pre-installed in the camera software. Coming to the price, it costs nearly 8k and is suggested as best for travel vloggers.
3. Sony DSC-W800 20.1 MP Point and Shoot Digital Camera
Dimensions – 14.2 x 10.4 x 12.7 cm
Weight – 399 g
HAD CCD Sensor
20.1 MP
5x Optical Zoom
720p Resolution
Another DSC model point and shoot camera come from the Sony brand. Loaded with a variety of features makes it stand on the list at third number. It has 20.1 megapixels super CCD sensor lens with an optical zoom of 5 times.
The feature which differentiates with the above Sony DSC model is its 360° sweet panorama mode for capturing a wide view. Capable of recording videos at 720p resolution with various picture effects. The price of this model stands at 7k, low budget users can surely go for it.
4. Nikon COOLPIX W150 13.2MP Waterproof Point & Shoot Digital Camera
Dimensions – 10.95 x 3.81 x 6.71 cm
Weight – 362.87 g
13.2 MP
3x Optical Zoom
1080p Resolution
The Japanese camera manufacturer 'Nikon' lets you enjoy their point and shoot camera stuffed with majority functions. Made with waterproof as an outstanding feature to shoot HD videos underwater deep up to 10m. In addition to water, it is dust and shock-resistant too.
Comparing with the other cameras, it has a slightly lower megapixel of 13.2 and a low optical zoom of 3 times. Since it is made to shoot videos, so you get a high resolution of 1080p for a high definition quality. Highly compact with pricing about 14k in Amazon India.
5. Canon IXUS 190 20MP Digital Camera with 10x Optical Zoom
Dimensions – 16 x 14 x 6 cm
Weight – 360 g
20 MP
10x Optical Zoom
Wifi & NFC
Once again we welcome the other IXUS model point and shoot camera from the Canon brand. The 10x optical zoom and 20 megapixels sensor make your photographs stunning with minimal noise and blur.
For transferring photos and connectivity, you get wifi and NFC option. Comparing the specifications with others, it is good to get one for you at the 8k price range
6. Olympus TG 12 MP Point and Shoot Camera
Dimensions – 6.6 x 11.3 x 3.2 cm
Weight – 250 g
12 MP
4x Zoom
1080p Resolution
20 FPS
Here we welcome the premium point and shoot camera from the Olympus brand in stunning black color. Comes with an aspect ratio of 4:3, 12 megapixels, and an optical zoom of 4x. It is the latest model of the Olympus brand developed in the 2019 year and currently the best selling point and shoot camera of the brand.
It is made with anti-fog technology and resistant to water, dust, shock, crush, and freeze. Wi-Fi connectivity for transferring pictures. Ultra-portable camera with a weight of 250g and a bit expensive in terms of features.
7. Sony Cybershot DSC-W810/B 20.1MP Digital Camera Memory Card 16GB
Dimensions – 9.68 x 2.09 x 5.55 cm
Weight – 127 g
HAD CCD Sensor
20.1 MP
6x Optical Zoom
720p Resolution
The last product on the list again visits from our favorite brand, 'Sony'. It has nearly the same features which we had in the DSC model like 20.1 megapixels had CCD sensor, 6x optical zoom, and video recordings at 720p HD resolution.
It has the basic effects of capturing pictures in panorama and portrait mode. Packed with advance inbuilt flash too bright the moment in a darker environment. As per pricing, it also costs around 7-8k in the Indian market.
You may also like-
Wrapping Up The Things
Being a 90s kid, all of my childhood pictures were clicked by the point and shoot camera. And there is no doubt that your photographs were shot by those reel cameras too. And getting those types of cameras in adulthood is surely a nostalgic moment for us, and this was the main purpose behind writing the article.
I hope the above-listed point and shoot cameras are going to be in your pocket soon. So that's it for now, share the post with your childhood friend and let him/her recall those emotions.