Best SmartWatch In India: It's your time to shift from an ordinary digital watch to an advanced smartwatch. A smartwatch is not only capable of accessing text messages or picking up calls, but it also acts as a fitness tracker and voice assistant.
You may have seen the trend of smartwatches among the young generation and geeky, and even every aged person has started using these smartwatches because of the convenient smart features and functionality which makes our life stress free.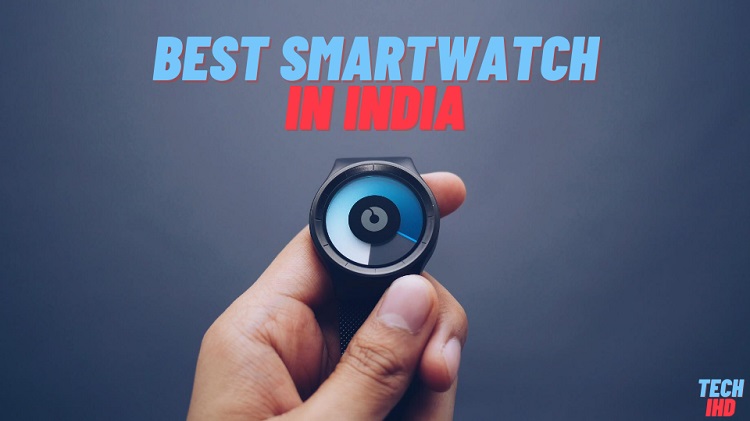 Well, the market is packed with countless smartwatches of different brands, and electing one based on features, performance and quality can be the trickiest part for any individual.
So, here we have covered up the top seven best smartwatches in India that you should buy if you've made your mind to wear a smart device on your wrist.
Must Read: Best Fitness Tracker In India 2020 – Top Activity Tracker In India
Also, do check our smartwatch buying guide at the end of the article to clear up all of your doubts regarding buying a smartwatch. Therefore, now let's explore the tiny smart gadgets…
List Of Best Smartwatch In India 2020
[table id=16 /]
Best Smartwatche In India – Value For Money Product
1. Apple Watch Series 5 SmartWatch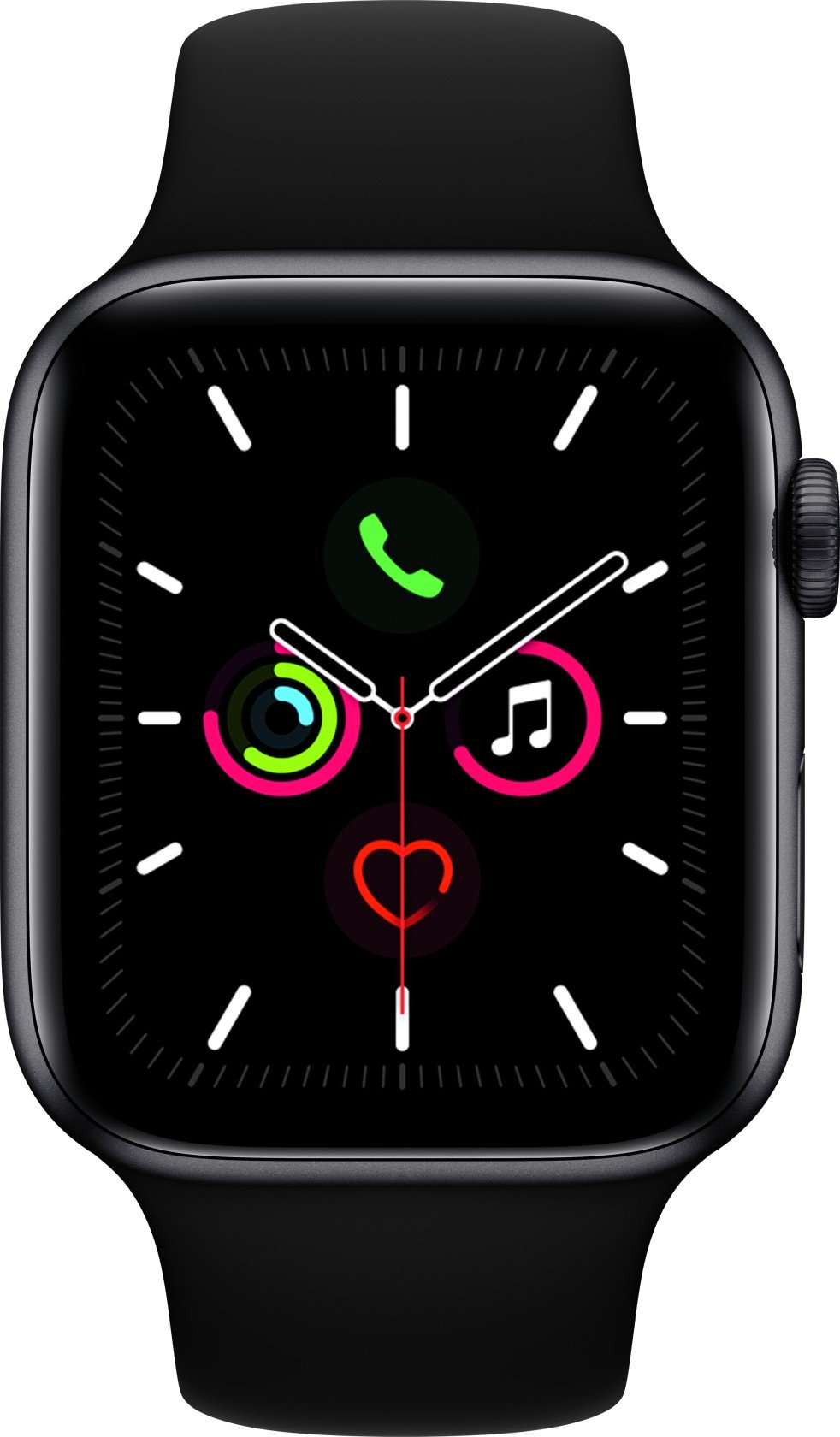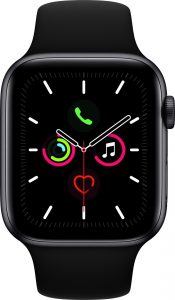 Apple is the leading brand of smart devices, and when it comes to smartwatches, it definitely amazes us with their outstanding performance, quality, and durability. Yep, here we are talking about the 'apple watch series 5' smartwatch.
The smartwatch is powered with apple's watch os that let you communicate with your iPhone for a functioning variety of tasks. The retina touch display of this smartwatch never goes to sleep mode and you always gonna see the time/date and your watch face.
It has an inbuilt GPS for tracking the location of your iPhone. The smart device is fitness-focused, where you get a preinstalled ECG app to capture your heartbeats directly by wearing the apple smartwatch on your wrist. Of course, it is water-resistant to enjoy the swimming and shower wearing the smart device.
You get full control of the app store to download applications of your choice and by using apple music, you are going to enjoy uninterrupted music with quick song controls from your smartwatch.
The emergency SOS activates whenever something goes wrong while working, running, etc., The price of this apple watch series 5 costs around 40k and it's worth investing if you are an apple brand lover.
*Highlights –
Always-On Retina display
Swimproof
ECG app
Electrical and optical heart sensors
Emergency SOS
2. Samsung Galaxy Series Watch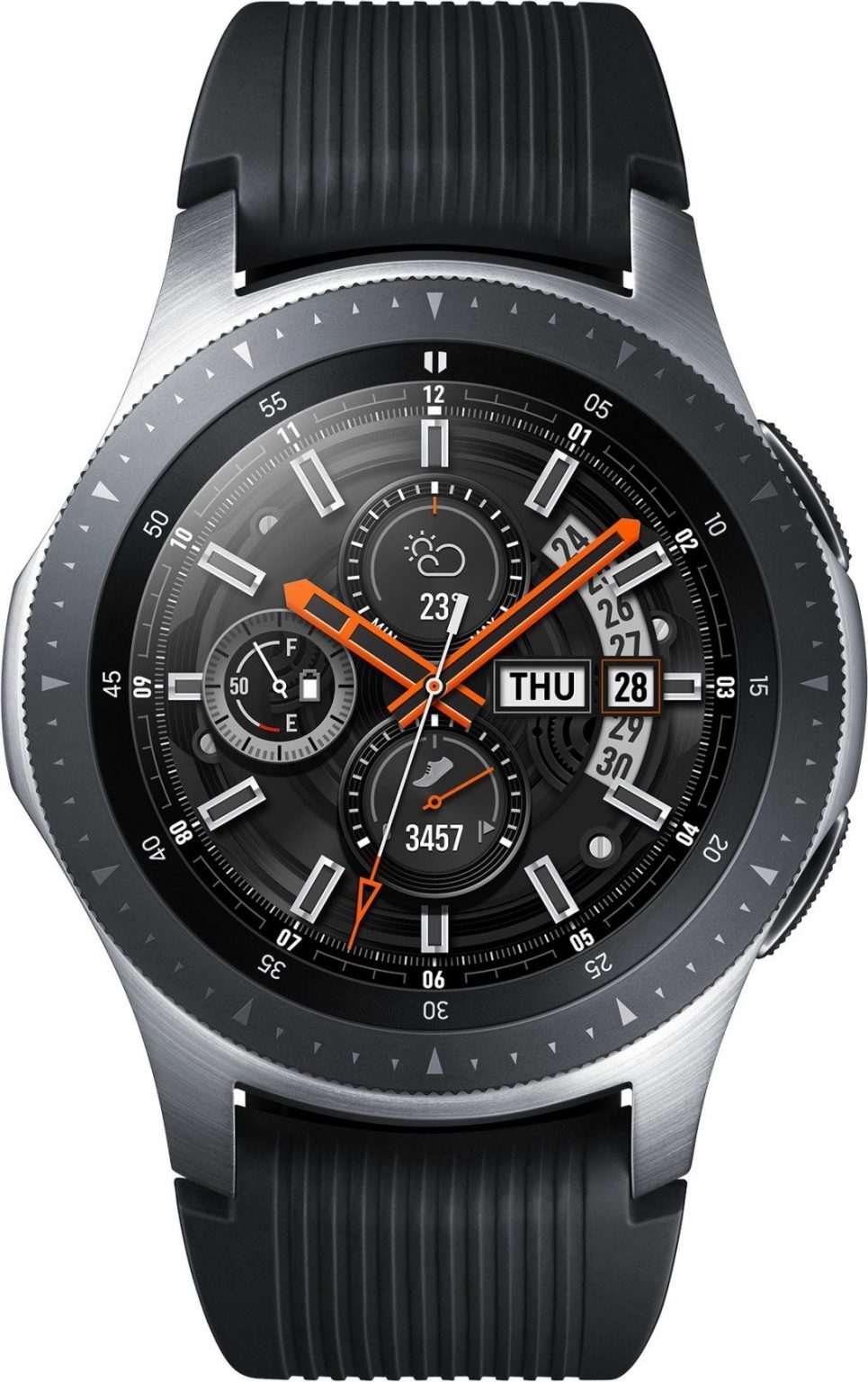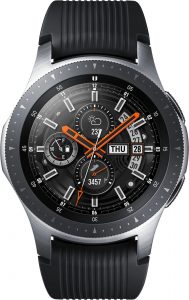 Samsung's popular Galaxy series of smartphones also comes under the smartwatches category. And this one is the most popular smartwatch of Samsung brand. The circular design with resistant gorilla glass reminds us of the memory of traditional watches.
The smart-looking watch helps you to complete your fitness goals by giving you accurate fitness metrics like heart rate, sleep patterns, calories burned, distance traveled, etc., The inbuilt GPS tracking gives you the exact locations just by two-three clicks.
The smartwatch is water-resistant for the enjoyment of showers and pools. The powerful battery of this Samsung galaxy watch goes up to 80 hrs when connected with Bluetooth and 24 hrs with GPS connectivity.
This Samsung smartwatch is available at 20k on online eCommerce stores, so if you're fond of smartwatches with great look and functions, go for it.
*Highlights –
The circular design and Vintage textured
Water-resistant
built-in GPS
The battery lasts over 80 hours
3. Apple Watch Series 3 SmartWatch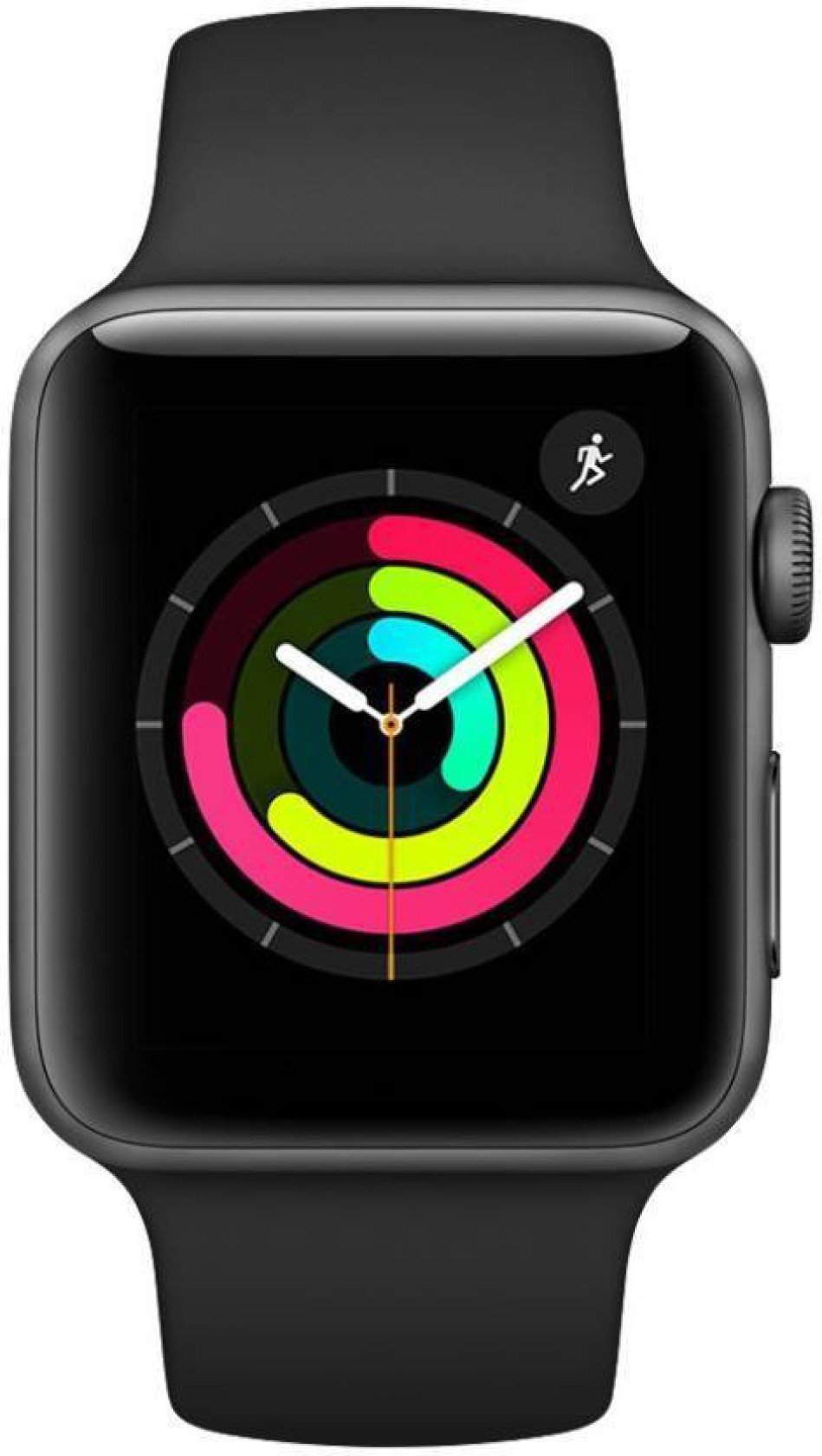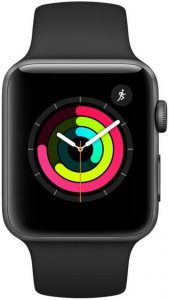 Here comes the lite version of Apple watch series 5 which we discussed at the start of the list. It is for those who are in a tight budget but also demands the unique features from Apple.
Starting with look/design, it gives some cool vibes when worn with a black shirt/T-shirt. The smooth grey aluminum case fill the empty slots in terms of design. It has the optical heart sensor to keep an eye on your heartbeats for fitness purposes.
The OLED Retina display keeps you updated with the current date/time and all the notifications that you got on your iPhone. It is up to 50 m water-resistant, so you can dive in for swimming and pools with no worry.
The Battery life of this apple watch series 3 runs up to 18 hrs with nonstop entertainment and workout metrics. Talking about the price, currently, it costs around 24k.
*Highlights –
Optical heart sensor
Accelerometer and gyroscope
Swimproof
WatchOS 5
Aluminum case
4. Fitbit Versa 2 SmartWatch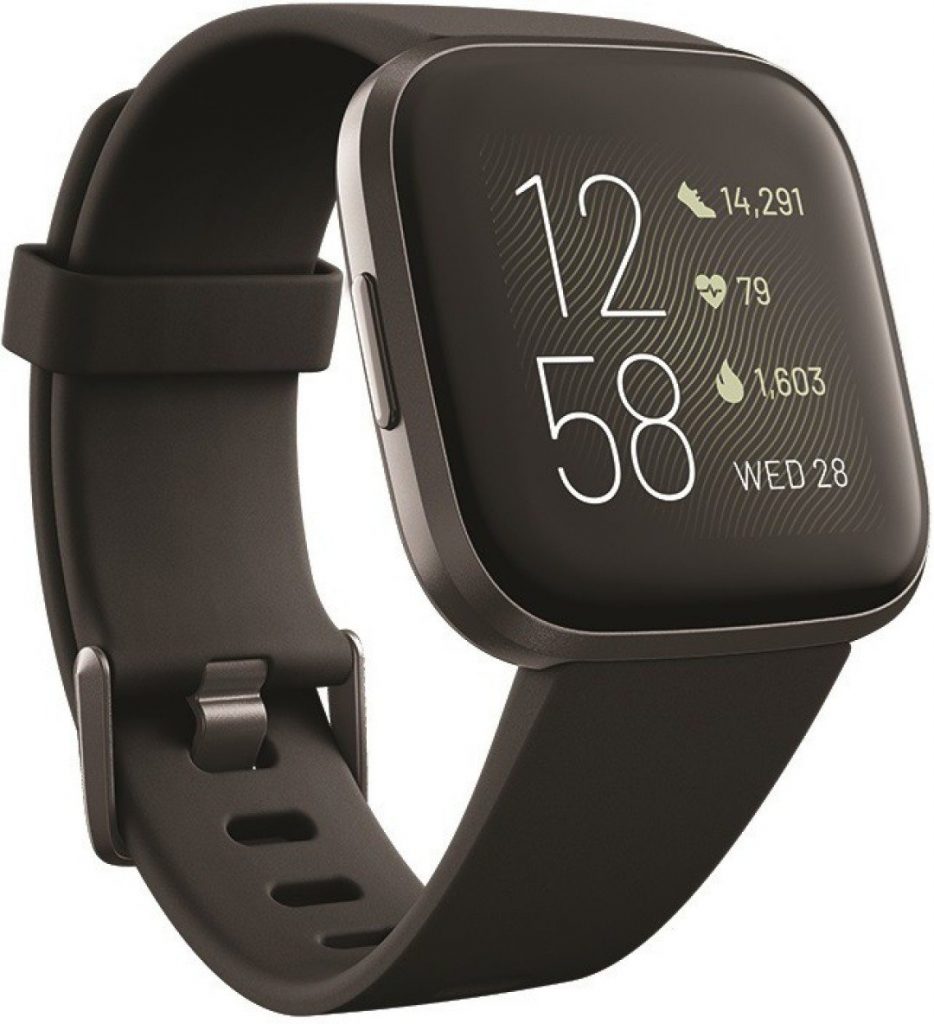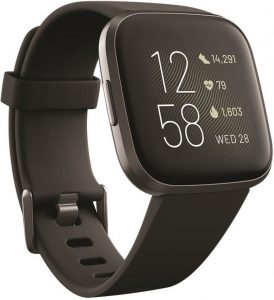 With its black carbon look, Fitbit's Versa 2 makes its grand entry at #4 on our list. The built-in Amazon Alexa of Fitbit versa 2 smartwatch works on your voice commands for weather reports, song playing, alarms, reminders, etc.,
We all know Fitbit mostly manufactures their smart devices for the fitness purpose, and this versa 2 comes with the same fitness configuration. It keeps tracking your heartbeat, breathing, sleeping, etc, to help you to achieve your workout goals.
To make your exercise more productive, this smartwatch lets you control your Spotify app to listen to millions of songs as per your mood. Coming to the battery, these smart devices last for 5 days after a single charge, to finish your fitness goals on time without any delay.
Now the pricing of this Fitbit versa 2 watch costs near 19k, and it's a great combination of fitness tracker and smartwatch to get at this price.
*Highlights –
Built-in Amazon Alexa
24/7 heart rate tracking
Water-resistant
Always-on display
Works with 5+ days of battery life
5. Huami Amazfit GTS SmartWatch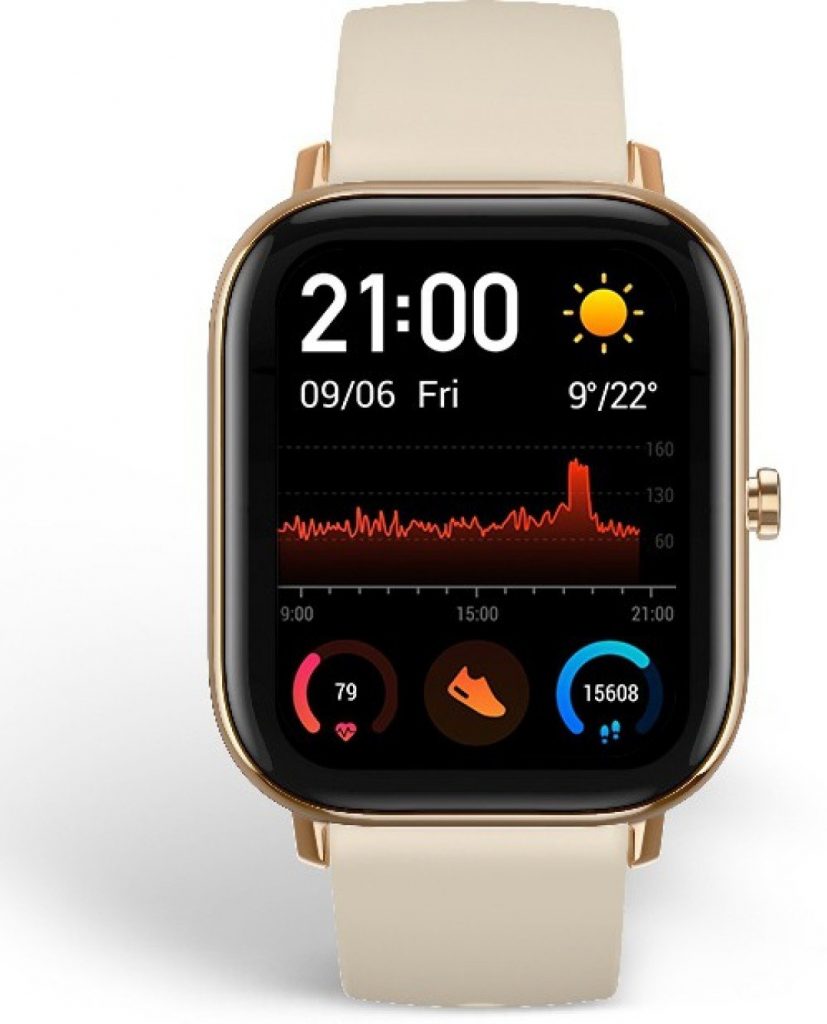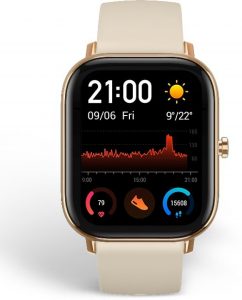 If you are looking for a larger display than usual sized smartwatches, then you should take a look at the Huami Amazfit GTS smartwatch. The square AMOLED of 1.65 inches gives you a wider area to view your text messages, calls, and time/date.
And this display is non-sleepy, meaning you don't have to touch again & again to watch the time. The slim body of the smartwatch gives you a comfortable lightweight feeling on your wrist. It has a special sports mode function to detect the activity when you're outdoor running, walking, cycling, treadmill, etc.,
The real beats Ai-based engine keeps monitoring on your heart beats and also gives a warning alert when it goes high. The Huami smartwatch is 5 ATM water-resistant with a strong battery life that works up to 14 days. Now, this smartwatch is the perfect option for those, who have a budget of 10k INR. So, go get it.
*Highlights –
Large AMOLED Display
PPG Sensor & Realbeats AI-Based Engine
12 Sports Modes
5 ATM Water Resistance
14 Days Battery Life
6. Honor Magic Watch 2 SmartWatch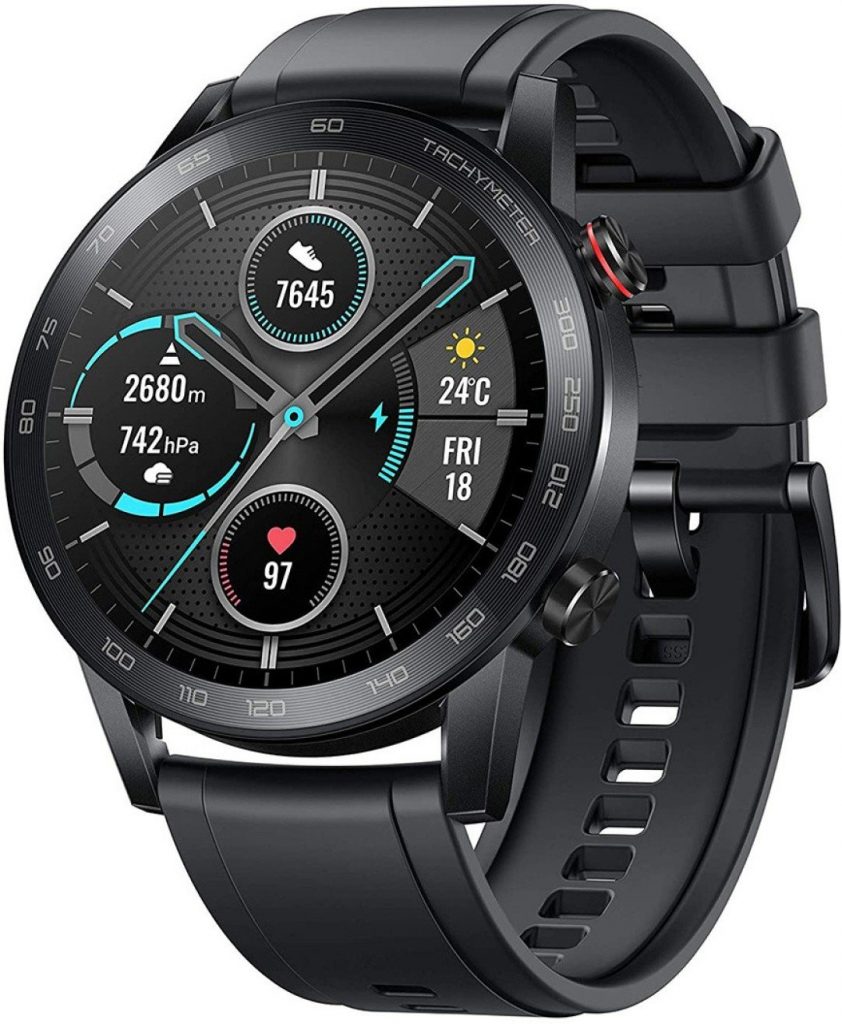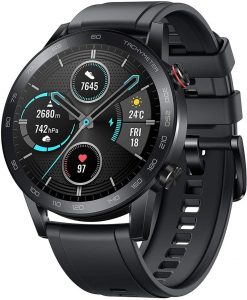 Honor's Magic watch 2 gives its first impressions by their charcoal black body design and the AMOLED touch screen display. The SpO2 monitor of this honor smartwatch tracks your oxygen saturation levels during a workout and physical exercise.
It has a unique feature of fitness modes, where you get 15 fitness goals based on voiceovers as a fitness guru. Along with fitness exercise, it also has some breathing exercises to get a better deep quality sleep.
Moving towards the battery life, it has a battery life of 14 days with smart charging time. You can consider this honor magic watch 2 if you're on budget of 10-12k.
*Highlights –
SpO2 Monitor
AMOLED Color Full Touch Screen
Customizable Watch Faces
Stress Test & TruSleep Monitoring
455 mAh Battery life
7. Noise Colorfit Pro 2 SmartWatch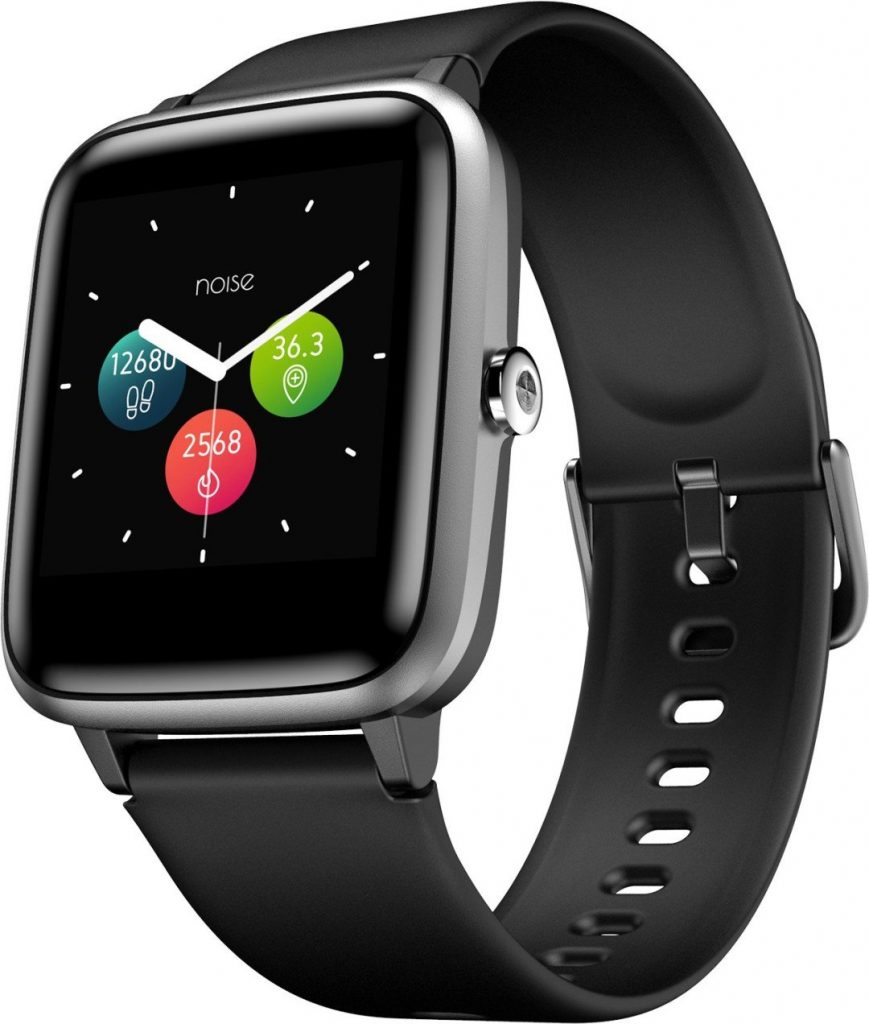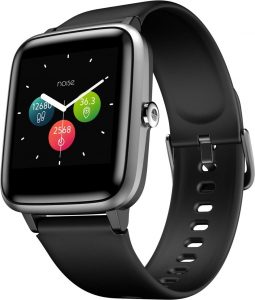 Noise provides you this Colorfit 2 smartwatch if you can't afford the flagship smartwatches. This affordable low budget smart device has an IPS LCD screen with full touch control to operate the work smartly. It has different fitness activity tracking like sleep monitoring, heart rate monitoring, step tracking, and calories burned.
Also, menstrual tracking for women to keep themselves updated. The sweat and rain won't be an issue for you anymore, as this Noise smartwatch has IP68 waterproof rating to prevent the damage.
In the talk of battery, it lasts up to 10 days without frequent charging. Overall it's one of the best options for those who wanna enjoy the smart features and can't spend more than 4k on a smartwatch.
*Highlights –
IPS LCD screen
Multiple Sports Modes
IP68 Rated Waterproof
10 Days Battery life
You may also like-
Smartwatch Buying Guide – Best SmartWatch In India
There are some parameters or I can say some points that you should keep in mind before going for a smartwatch. So that you don't have to click the 'return' button after the delivery. Hence, go through each point and get aware of it.
1. Display
What type of display your smartwatch has got? Most of the smartwatches in the market are furnished with either LCD or LED. Both are good in specific scenarios, however the current smartwatches are made of LED, OLED OR AMOLED displays that give better, and brighter colors in both outdoors and indoors.
And other than display, you should also check whether the display is protected with any glass shield or not. As nobody wants to see their text messages in broken glass. Gorilla glass would be efficient when looking for a smartwatch.
2. Operating System
Which operating system your smartwatch own? each smartwatch has now it's own independent os, and you won't know that it is compatible with your smartphone or not. Basically, you find the common os like Wearable OS (Android), Watch OS (iPhone), Tizen (Samsung), and Windows OS.
For instance, if the smartphone has iOS and it's most probably gonna work perfectly with the Apple smartwatches rather than Tizen or Android. Look which os your smartphone has and then go with the same os smartwatch to avoid any incompatibility.
3. Interface
Your smartwatch will either have buttons/bezels or a touch screen for operating the tasks. Now it's upon you that which interface will make you comfortable while using the smartwatch on your wrist.
The modern smartwatches are equipped with touch screens and you might also find ones with buttons and bezels. For navigation, selection, and swipe ups, a touch screen would be a good choice when getting a smartwatch. Well, decide which interface suits you to communicate with the smart device.
4. Battery Life/Charging
No one wanna get stuck with the charging cable while using your smartwatch. Having a smartwatch with a good battery life will free you from frequent charging time.
And even if the charging time is too slow, and it would be awesome if you get a smartwatch with wireless charging functionality. Well, it would be quite expensive than a wired one but it will be worth it too.
5. Water-Resistant
It would be a wise decision if you get a water-resistant smartwatch because without this, you not gonna enjoy your swimming and pool adventures. So ensure to check this feature before spending your hard-earned money in any smartwatch.
Final Words
So it was the post about Best SmartWatch In India. Smartwatch has become too smart that now they simply need your voice commands to start functioning. In terms of answering calls or making payments at the stores, these small smart devices have come a long way.
And I guess to buy these smartwatches won't be tough for you anymore. At last, share your suggestions and thoughts via the comment below and contribute your love to the TechIHD community by sharing this article with your loved ones.