Bitcoin falls below $39,000, ether, dogecoin, Solana, other crypto prices today also crash. Crypto Price Crash: Bitcoin, Ethereum, BNB, Solana, Cardano, And XRP Suddenly In Freefall. Most of the Crypto Apps Are Now Full Of Red. Investors are trolling and trending On Twitter #BitcoinCrash.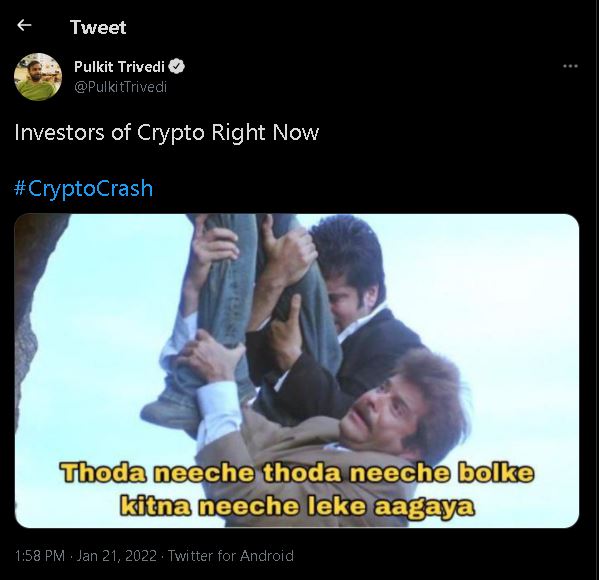 Bitcoin price today continued the declining trend by trading below $39,000 level, hit by investors' weakening sentiment. The world's most popular and largest cryptocurrency by market value tanked over 7% to $38,802. Bitcoin has slipped more than 14% since the start of this year (year-to-date or YTD).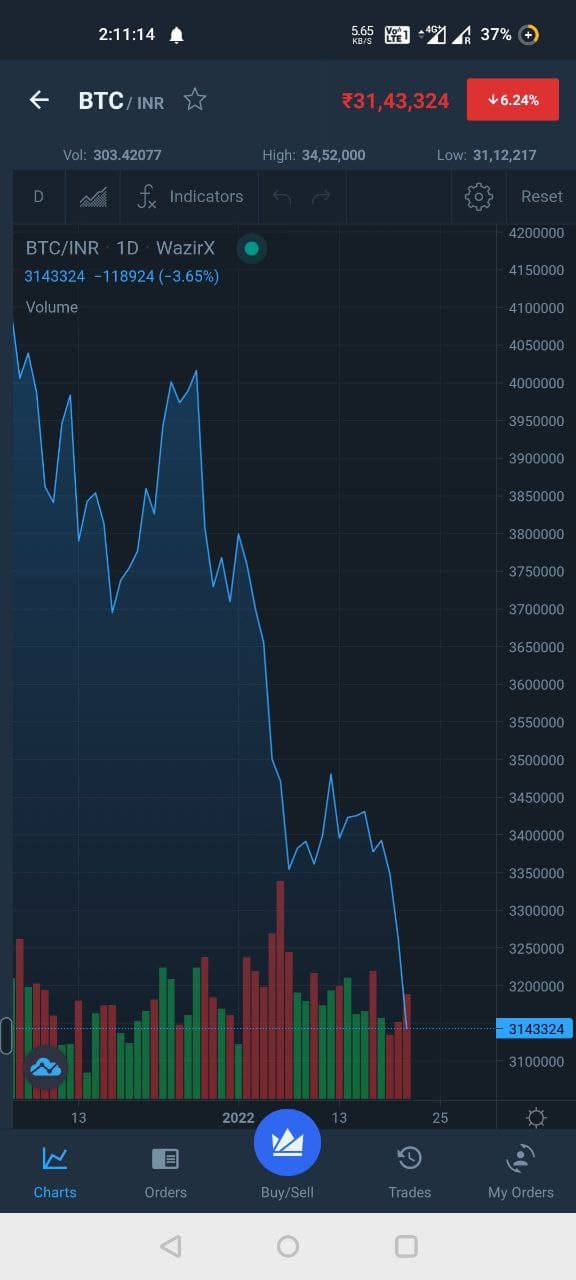 Meanwhile, the global cryptocurrency market cap today plummeted over 5% to slip below the $2 trillion mark at $1.98 trillion, as per CoinGecko, dragged by the crash in crypto prices today.
The crypto industry has faced several regulatory pushbacks in the recent days, as scepticism toward the rapid growth of the digital assets spreads across the globe.
Crypto exchanges are set to be a primary focus of the US Securities and Exchange Commission's crackdown on digital assets in 2022. Russia's central bank may also work on proposing a ban on Bitcoin mining and crypto trading activity, as reported by Bloomberg..
Crypto funds witnessed fifth straight week of outflows, said the digital asset manager CoinShares' report, as digital asset investment products saw net outflows of $73 million for the week ended 14 January.
The sudden sell-off comes as stock markets around the world sink, with the tech-heavy Nasdaq 100 NDAQ -0.6% falling into correction territory as investors face up to the reality of a more hawkish Federal Reserve and higher interest rates.