There was a time when Google Play Music was one of the top-notch mobile apps for listening to music. People used to listen to songs on Google Play Music offline and online as well. Apps like Spotify, Gaana, JioSaavan, etc offering much more content and features compared to the old-styled Google Play Music. Only few of us are using it to stream songs and Play Music was ignored by people and sadly google announced that it will Shutdown the Google Play Music before the end of this year.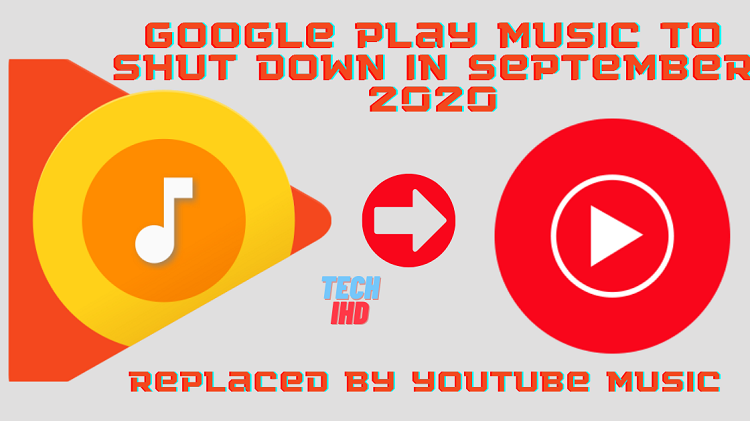 After December people won't be able to use Google Play Music and Google will no longer accept purchases for music within its play store. The app will close in New Zealand and South Africa by September and by October for the rest countries.
Good thing is that Google is replacing Play Music with its YouTube Music app :). Recently YouTube Music was launched globally and now they are allowing Google Play Music user to transfer all their libraries and content to the new YouTube Music platform.
However, you still have time to use Google Play Music to remember those good old days when there was no good internet connectivity, and Play Music was the only music streaming app in our smartphones.
Google promised that it would give plenty of notice in advance of Play Music shutting down, so it's making good on that. You can continue to use the service until it shuts down, though if you get a new device with Android 10 loaded on, you'll find YouTube Music pre-installed in place of Google Play Music. So you might as well begin the adjustment process before you're forced to.
PS: Good-Bye Google Play Music. You will be remembered 🙃