A non-Fungible Token or NFT is a digital piece of information that is stored in an ethereum blockchain ledger to certify the proof of ownership of any digital/physical object. NFT might sound like a relative of cryptocurrencies which also work on blockchain technology, but the term 'non-fungible creates a difference between both digital assets.
NFT are interchangeable, Unlike cryptocurrencies, which are fungible, hence are able to exchange one value of the coin with another coin. The use of NFTs started a long time ago to help content creators to sell out their original digital content over the internet with the use of blockchain networks.
Doge meme, digital artwork of Beeple & the first tweet of Jack Dorsey are the perfect examples of NFTs, which show the potential of having digital asset certification on the world wide web. Moreover, the content creator that uses NFT to distribute his/her could also take the advantage of royalties, which is clearly a sign of long-term profit.
Also Read: WazirX vs Zebpay & Best Crypto Trading App?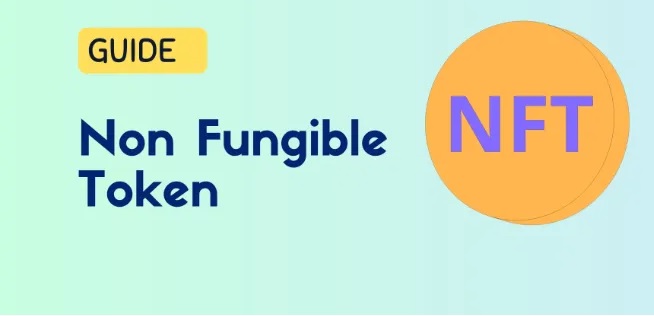 And, seeing the growth and market value of NFTs, a lot of beginners and entrepreneurs have started getting into the marketplace of NFT, where digital tokens are being created and sold. So now it's time to move further and knows more about having a non-fungible token, to smartly gain popularity for your content.
Types of NFT / Uses Of NFT –
NFTs are being sold/bought on various forms, the following are the types of NFT that you can use to tokenize your particular content to sell on popular NFT platforms.
Digital Art – The first type of NFT that initiated the first successful trade is 'digital art'. As we talked about the digital artwork of Beeple that was sold worth US$69.3 million as an NFT in the year 2021, is one such example of having digital art in the form of NFT.
Music – The current music market, that uses a 'song distribution' platform to release/sell their song copies, can take advantage by creating a digital certification of any music/song to sell it over the internet using the secured blockchain link. For example, in 2021, musician 3LAU sold a collection of 33 NFTs for a total of $11.7 million.
Memes – In the world of social media, there's no need to explain the term a 'meme' and how it has become the potential asset of creating a brand image from scratch. And reserving the original identity of the meme creator could be done using the non-fungible tokens. The records of purchasing and selling of any type of NFT will be visible on the ethereum blockchain, to showcase the real owner.
Domain Name – A domain name that signifies the term for any website, can also be sold on the NFT marketplace in auctions, where the user can create a digital coded hash to sell his/her domain name at the highest price possible. For digital marketers, this might be a good alternative to Godaddy domain auctions.
Games – Reports show that digital lands created by a game user are also categorized under the type of NFTs. Meaning, if you own something that follows under a videogame, then you may turn that asset into a digitally signed code or NFT to let the entrepreneurs bid on it.
Also Read: Best CryptoCurrency Exchange Apps In India
Top NFT Marketplace :
OpenSea – The NFT platform whose name is spread all over the blockchain community is none other than 'OpenSea'. The marketplace that claims to be the world's first and largest user-owned digital product market' is used to create NFTs of art, domain names, collectibles, etc. Users who are interested to buy non-fungible tokens of the above-listed forms can go with the OpenSea platform.
Nifty Gateway – The next name that vibrates on the list comes from the popular NFT platform that allows the user to buy tokens using credit cards instead of cryptocurrency. Nifty gateway is a well-known NFT hub due to the highest auction of Beeple's digital artwork that was sold on the same platform. Since then, people have tested the source and started using it for creating NFTs as well as bidding on the popular NFTs to make a profit from it.
Rarible – After OpenSea, if any other NFT marketplace is there which is especially known for artwork area, then it should be 'Rarible'. Apart from art, users have chosen it for getting NFTs of gaming and domain names. The platform creates non-fungible tokens on the ethereum blockchain (ERC-20 token) and can be transferred between wallets using Rarible's software.
SuperRare – SuperRare is specifically focused on digital arts, where consumers can own and trade their own digital artwork by converting it into NFT using superare. The cryptocurrency that is used in all the transactions done on the platform is the 'Ether' coin. Users interested to bid on the latest and valuable tokens can start working on Superare to maximize their earning possibilities.
Most popular NFT tokens:
DeFi Coins (DEFC)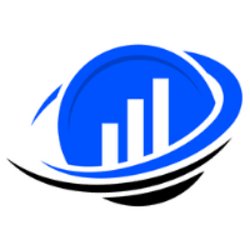 Launched – 2017
Marketcap – $1,951,896,972,172
Volume – $123,128,318,427
Theta (THETA)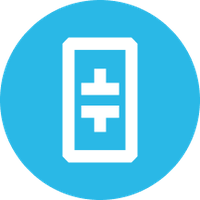 Launched – 2017
Marketcap – $1,951,896,972,172
Volume – $123,128,318,427
Chiliz (CHZ)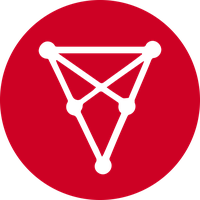 Launched – 2019
Marketcap – $1,957,566,449,486
Volume – $123,528,830,250
Tezos (XTZ)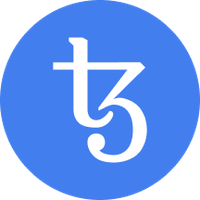 Launched – 2018
Marketcap – $1,957,566,449,486
Volume – $123,528,830,250
Decentraland (MANA)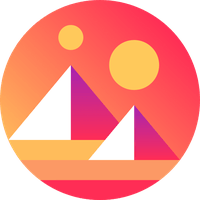 Launched – 2017
Marketcap – $1,951,896,972,172
Volume – $123,128,318,427