How Do You Use Nvidia Rtx Video Super Resolutio: mostly watch videos on 4K and 8K resolutions on TVs and monitors; the available content doesn't have that resolution sometimes, resulting in a mediocre experience. RTX VSR is a breakthrough in AI pixel processing that dramatically develops the quality of streamed video content beyond edge detection and feature sharpening.
PC viewers are generally seated much closer to the display than TV viewers, requiring higher processing and refinement for online videos. With GeForce RTX 40 and 30 Series GPUs, viewers now have extremely powerful AI processors using Tensor Cores, enabling a new generation of AI upscaling through RTX VSR.
What is RTX VSR?
RTX VSR stands for RTX Video Super Resolution — an upscaling technology that uses AI and the Tensor cores found in the latest NVIDIA RTX video cards. Although VSR technology differs from DLSS, the concept behind NVIDIA's Deep Learning Super Sampling technology is the same—where a lower native resolution is upscaled to 4K using AI. 
Block compression artefacts are a persistent issue in a streamed video. Whether it is the fault of the client, the server or the content itself, issues often arise with traditional upscaling, leaving a less pleasant visual experience for those watching streamed content.
What makes RTX VSR different from DLSS 3.0 is that the GPU only works with the data displayed on your screen (which is the lower-resolution video). On the other hand, DLSS has access to game engine data, giving it more information to work with. Furthermore, DLSS only works with supported games, whereas RTX VSR works with every video as long as you watch it on Google Chrome or Microsoft Edge. This is why RTX VSR is more advanced than DLSS.
Read: How To Calculate How Much You Have Spent on Zamato/Swiggy
RTX VSR reduces or eliminates residues caused while compressing videos, such as macro blocking, ringing artefacts around edges, banding on flat areas and the washout of high-frequency details — while reducing lost textures. It also sharpens edges and details.
RTX VSR technology uses a deep learning network to reduce upscaling and compression artefacts in a single pass. This network analyses the lower resolution of a video frame that helps predict the residual image at the target resolution during output. This residual image is then overlayed on top of a traditional upscaled image, sharpening edges to match the output resolution and correcting artefact errors.
NVIDIA DLSS
AI breakthrough technologies like Nvidia DLSS and AMD FSR have become popular these days and highly preferred due to the advantage of playing games at resolutions and higher frame rates with no degradation in image quality. It's an enormous win for gamers, as they no longer need to spend more money and buy a new GPU for a performance boost. The same functionality is being applied to streamed video content. The same Tensor Cores that power Nvidia DLSS in games are now working their magic on online videos. Binge-watchers can now own an RTX 30 or 40-series GPU, providing access to higher-resolution web videos upscaled to 4K through RTX Nvidia VSR technology.
However, there is some aspect that the individual must keep in mind when using Nvidia RTX VSR:
Nvidia RTX Video Super Resolution can only be used on

RTX 30 and 40-series

graphics cards. Nvidia plans to introduce support for RTX 20-series cards, but that is far ahead in the future.

Google Chrome (latest version or version 110.0.5481.105) or Microsoft Edge (latest version or version 110.0.1587.56)
Requirements for RTX VSR
Acquiring RTX VSR and running it is relatively easy. The biggest challenge is ensuring users have the required hardware and software. An Nvidia Graphics Card is required from one of the most recent generations. At the time of writing, Nvidia restricted the characteristics to its latest RTX 30 and 40-series graphics cards; which are RTX 3050 and up, though users will only have access to utilise the better or higher quality settings on RTX 3070 and RTX 4070 Ti or, best, the GPUs (Graphics Processing Units).
Nvidia has mentioned, however, that it plans to introduce the features to older RTX 20-series cards shortly, but since "the algorithms for RTX Video Super Resolution need to undergo refactoring for 20 series GPUs," there is no specific timeframe ensuring when this would happen. Due to the use of Tensor cores in RTX VSRs, this is unexpected that non-RTX GPUs, even recent-generation ones like the GTX 16-series.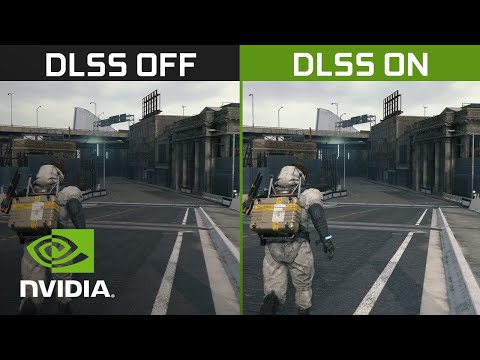 Steps to launch RTX VSR
Step 1:

First, download the latest drivers from the NVIDIA website. The drivers need to be version 530 or above.
Step 2:

Make sure you have the latest version of the Chrome browser. It needs to be version 110 or above. Alternatively, the latest version of the Edge browser can also be used.
Step 3:

Plug your laptop into your charger. Nvidia RTX Video Super Resolution needs main power to fully enable the GPU as it requires using RTX GPU's Tensor cores.
Step 4:

Tap on the Nvidia control panel and select "Adjust video image settings

"

from the left-hand dropdown menu.

Step 5:

Check the "Super Resolution"

box under "RTX video enhancement"

.

Then select your desired quality using the range between 1 and 4. The higher the quality settings, the sharper the image quality will be, but the process will use more GPU resources.
Step 6:

Open Chrome or Edge browser, and you will notice the application of RTX VSR on any sub-4K video on your favourite streaming website. RTX VSR works on any video with a resolution between 360p and 1440p. If the above steps are followed correctly, the RTX graphics card should automatically upscale whatever is watched to a higher resolution.
Conclusion
Nvidia RTX VSR is the future of watching high-resolution videos online for free. It takes the online video-watching experience to the next level. It also does not require you to pay extra for better quality. If you have a compatible Nvidia GPU, it is highly recommended to turn on Nvidia VSR. Just like prescription glasses can instantly snap your view into focus, RTX Video Super Resolution gives viewers a clear picture of online video streaming on GeForce RTX 40 and 30 Series PCs.