As a kid, it's not that easy to conceive your parents for grabbing their debit card, and even it's not ethical to get your smart card when you're below 18. However, modern technologies have got some modern payment solutions that have gathered an opportunity for parents to provide physical debit cards under parental controls.
And one such fintech startup that signifies the solution is 'Omni Card'. Omni Card is said to be India's first multi-feature smart card specially designed for young ones aged between 14-24. Even upper age groups are also invited to experience the unique payment experience from Omni Card.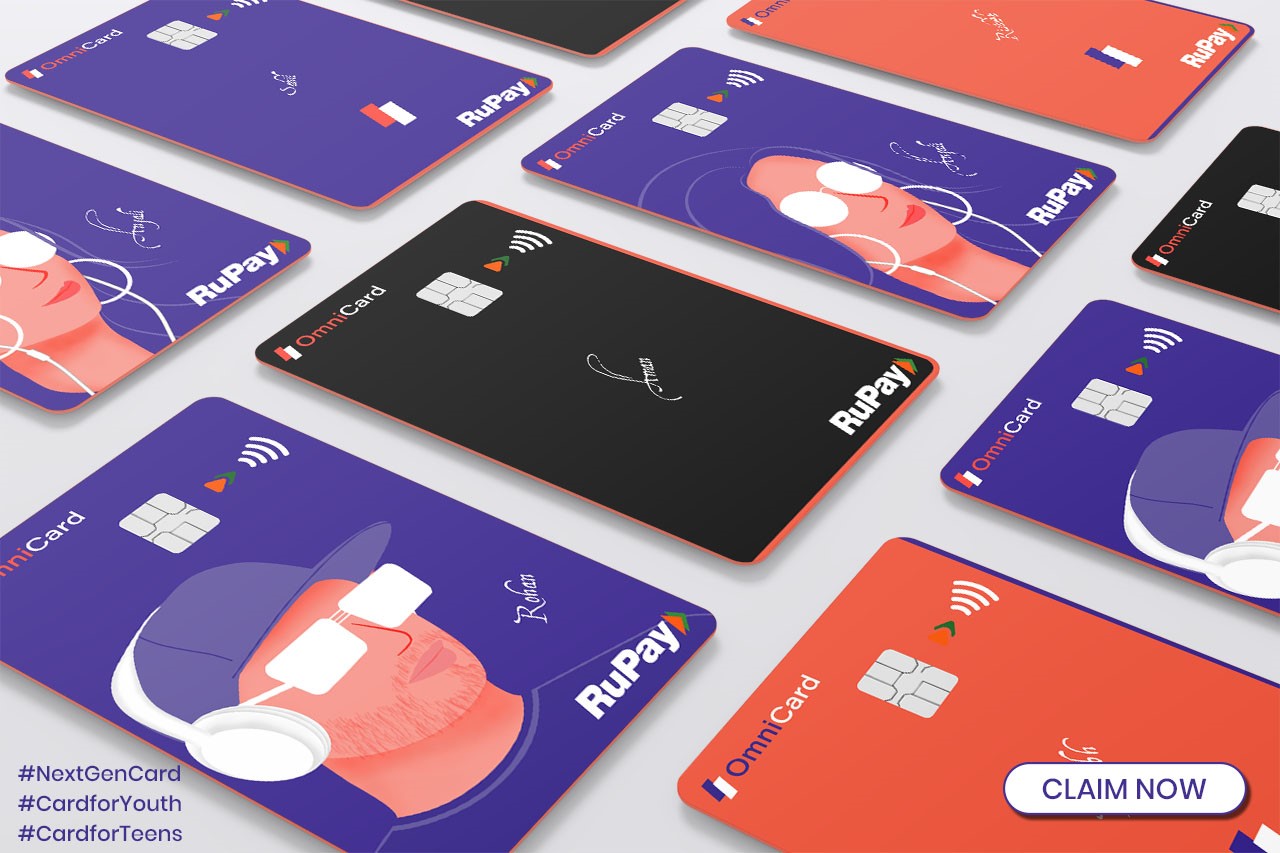 The startup focuses on parents, who wanna make their children financial free & wanna teach the power of savings, money management at a younger stage. Besides that they can also track their kid's transactions, spendings & can attach spending limits too.
The debit card that you get from Omni Card is powered by Rupay, which is easily accessible at every store over the country that supports Rupay. So as a parent, if you're looking for a way to issue a new debit card for your kid under your control, then OmniCard is there to serve that purpose. Here we go…
Omni Card Features
Using Omni Card, you won't need to link your bank account to get the virtual debit card. You may create your OmniCard account without the need for any bank account.
The debit card you get is Rupay powered which means you can get additional benefits from having a Rupay card. Offers like extra cashback, discounts could be redeemed on eCommerce websites as per available offers.
On each online & offline transaction done through Omni Card, you get OMNIs (in-app currency reward). Using these OMNIs you can unlock various offers, coupons & discounts available on the brands under the application.
There are no joining, annual, or maintenance fees from the company. Everything is free to access except the physical card that costs around ₹200 with delivery charges. However, after getting enough OMNIs, you can order the physical card for free of cost.
For a better view of the financial study, the Omni Card app. provides tools to get insights into transactions & spendings. So that the user can learn about money-saving & financial responsibility.
You get full control over your kid's debit card, be it about controlling spending limits or blocking the card temporarily. There's every possible option under the Card Management section to set as per your wish.
From the security side, Omni Card is trustworthy to be in your pocket wallet. The transactions are done in a fully secure environment to avoid fraudulent activities. You get alerts about OTPs, debit/credit histories in real-time, so the possibility of stealing is near to zero.
How to Apply for Omni Card?
Download Omni Card application from Google play store | AppStore
Install the application & Launch it
Enter your mobile no. & get it verified via OTP
Select your preferred Omni Card design & proceed
Fill up your personal details like Name, Age, Gender, Location & enter the following referral code to get a signup bonus
Omni Card Referral Code: 9pTrIXyyQA
Submit your govt. ID no. such as Aadhar or Pan, and verify it via OTP & uploading a selfie
After completing your KYC, your virtual Rupay card will be there in the app. home
Now to get the physical card, click on Order Now option
Select your card design, apply OMNI coins (if you've any) & Click Proceed button
Add your shipping address, mobile number & your physical card will be delivered to your doorstep within a given time
Enjoy!
How to Add Money in Omni Card App?
Launch the Omni Card app.
Tap Profile icon & visit Add money
Enter amount & complete the payment using UPI, Net Banking, Debit Card, etc
Done!
Also Read: Guide: How To Apply For YPay Card?
Refer & Earn: Omni Card App
Omni Card refer and earn program invites you to earn free 100 OMNI coin on each successful refer, you simply wanna share your referral code with your friends, and as soon as they activate their account using your referral code, you get rewarded.
Open the app.
Visit your Profile
Navigate to Refer & Earn option & copy your referral code
Now start referring your friends & let them enjoy
Done!
Also Read: How To Apply For Slice Pay Card (Free Lifetime Credit Card)
Final Words
It's so joyful when you get something that you used to wonder about, and getting the Omni Card is a kind of similar experience. According to features and easy payments, one can consider Omni Card as his/her primary debit card.
And if you have any doubt regarding the smart card, then contact the support team of the Omni Card to get your issue resolved asap. So this was all about getting the smart multi-feature Omni Card for the younger generations & Millenials. We're glad to hear your thoughts about using the Rupay-powered Omni Card, speak out in the comments section below.