In the teenage period, it's too trouble for an individual to get a personal credit card with higher credit limits. A proper income source with a good civil score derives a credit card, which is easily accessible for those who fulfill these criteria.
But having such parameters for a young college student is quite challenging, and the dream of credit cards for online/offline shopping gets faded. However, many startups have grown in recent years, and one of the known ones called 'Slice Pay' is ready to clear that block to provide a visa credit card to teenagers & Millenials with minimal documentation.
Founded in 2015, Slice Pay offers a lifetime free credit card to its users with exciting features & interesting rewards. Pay at offline stores & get cashback on each transaction done by Slice Pay visa credit card.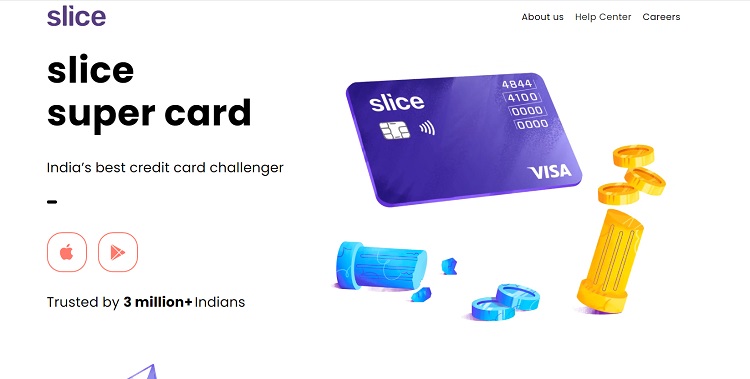 The thing that makes this startup fire is it provides a credit limit of up to 10lakh along with a No Cost EMI plan if bought with selected merchants via the Slicepay application.
Well, the talks about the super Slice Pay would go on & make it summarise, we have mentioned its main features & functions in the next part. So before applying for it, you can have a better knowledge about the Slice pay credit card. Therefore, let's point out now…
Note: In the Slice Invite Code section, make sure to enter CHAMP264304 to get a 500 INR signup bonus.
Slice App Key Features
Slice provides a Credit Limit from Rs.2000 to Rs. 10 Lakhs. The credit limit gets increased with the period as you pay installments in a timely.
Visa powered Virtual credit card is issued instantly after a successful registration. You may order the physical card from the application to enjoy offline shopping.
On each transaction done through Slice pay visa credit card, you earn 2% cashback as a reward for online payments & bank transfers.
Swipe the card anywhere and slice all your bills over 3 months without any extra charges.
There are no joining or annual charges for the Slice pay visa credit card. It is a lifetime free credit card for the Millenials.
Users can also choose the option of EMI with tenures extending from 2 months to 18 months with interest ranging from 12% -15% for a year.
Slice pay has an option to issue an emergency credit loan to the user's a wallet/bank account.
No CIBIL score or Credit score is required to get the Slice pay credit card. Any individual above 18 age can apply for the card.
No cost EMI plans on popular merchants are available in the Slice application.
Easy expense transacting on passbook in the slice app to analyze your balance sheet more accurately.
Slice Pay users get Free Rs.500 reward if signed up through the invite code :
How To Apply for Slice Pay Visa Credit Card?
Download Slice Pay [Google Play Store / App Store]
Login with your Gmail Account
Enter your Aadhar Linked Mobile No. & Request for OTP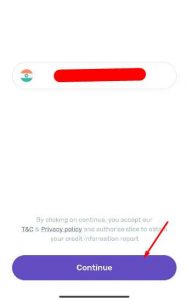 Verify it & Click the Proceed button
Note: In the Slice, Invite Code section make sure to enter CHAMP264304 to get a 500 INR signup bonus.
Use Slice Referral Code – CHAMP264304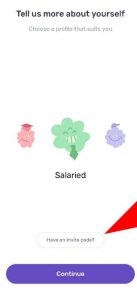 It will ask you to Enter your PAN No., so Enter it
Your CIBIL / Credit Score will be fetched based on your PAN & after that, you need to click the Continue button
For KYC verification, Submit your Aadhar Number & get it verified by entering OTP
You will be asked to upload your Selfie with Aadhar & PAN, so click it & upload it
Now the Slice Pay credit card will be allotted to you with a credit limit based on your CIBIL score
To get the physical card, you need to enter the shipping address only of those cities on which delivery is possible
Enjoy!
Also Read: Paytm First Citi Bank Credit Card Unbiased Review
Conclusion
Slice pay card is made for those who just entered the corporates industry & wanna improve their CIBIL score with the upcoming time as the company aims to provide a visa-powered credit card to the younger age group, who have low to no Credit scores. So pointing out this fact, you must go with the Slice pay credit card to enjoy the exciting benefits & rewards.