Credit cards are a great way to make payments- you get offers and discounts alongside the reward points for every purchase you make. In this article, we are sharing everything about Uni Card. With Uni Pay Card, You can pay in 3 months with no extra charges. Or, pay in 1 month for a flat 1% cashback. Here's everything you need to know about the Uni Pay 1/3rd card.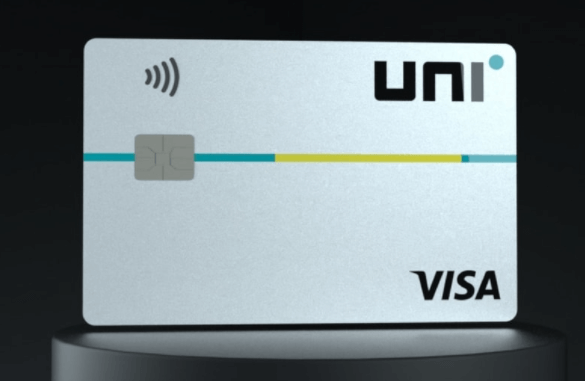 What is UNI Card?
The UNI Pay 1/3rd card was launched by Uniorbit Technologies (UNI), in partnership with the RBL Bank, State Bank of Mauritius (SBM), and Liquiloans. It is not like a traditional credit card where your interest starts accumulating from the first billing cycle's payment date. With this card, you can spend anywhere and pay 1/3rd of your bill on groceries & essentials, emergencies & bills, fashion sales, or even at parties. You can pay your monthly spend in 3 parts in 3 months without any extra charges.
Key Highlights of Uni Pay 1/3rd Card
No Annual and Joining Fees.
You can pay the bill of your Uni card into 3-EMI at no extra cost/Interest.
1% cashback on full bill payment.
UNI Card issues a credit limit between Rs. 20,000 to Rs. 6 Lakhs.
Eligibility Criteria of UNI Card
You must be a resident of India.
You must be aged at least 18 years.
Your Cibil score must be good.
How To Apply for UNI Pay 1/3 Card?
1. First of all Download The Uni 1/3 Card app or visit the Uni.cards website.
2. Now click on Get Started button and enter the required details.
3. Now You need to enter your mobile number which is linked to your Aadhar number.
4. Now complete your KYC by entering your Pan Card and other details and Your KYC will be completed in the 3 steps.
5. After completing 2 steps of KYC, In the last step you have to enter the address where you want to receive your card.
Enjoy the benefits of your card once you received it.
Also Read: IHD Deals App- Latest Deals, Cashback Offers & Coupons In India
TechIHD is now on Telegram. Click here to join our channel (@TechIHD) and stay updated with the latest headlines.