Though we have multiple innovations and improvements in the digital India movement, we still lack the numbers, when it comes to the credit card market of our banking and finance sector.
The count of people with no credit card is beyond the calculation in this developing country, and fintech startups are finding this gap as an opportunity to fill it with hassle-free payment and credit experience.
And here today in this article, we have one such credit-based startup that aims to target young professionals who have a low credit score and are self-employed. The credit-led digital banking startup that we are addressing is 'Neowise Technologies' which is co-founded by Rohit Ramachandran and Siddarth Padmanabhan.
Neowise money offers credit with the collaboration with RBI licensed banks and NBFC. They have recently partnered with Kalandri Capital Pvt. Ltd, an RBI licensed NBFC, to make credit available (a credit line of up to Rs 50,000) using proof of consistent income as the main base, as opposed to credit score, at truly affordable rates to young professionals.
As per their founders, the startup has built a promising product on three fundamental pillars: Paperless account opening, seamless transaction processing, and easy credit options.
So your search for having a credit card in your wallet finally reaches the end, as Neowise would fulfill your wish with no annual card charges. Therefore, let's take a look at some of the features of the neowise money card and accelerate the signup to quickly obtain the lifetime-free Neowise credit card.
Features –
No annual charges on Neowise credit card for the first 1000 signups
Easy approvals for people with a low credit score or CIBIL score
Simple & short document verification process to obtain the credit card
Usable across all channels including ATM, POS, ECOMM
Real-time access to credit with the banking & finance tools to monitor your spendings on the Insights tab
Credit line up to Rs.50000 with the repayment period spanning between 30 to 365 days
How To Apply For Neowise Credit Card?
Visit the official website of Neowise money
You have to join the waitlist by entering your email address in the given box
Click the 'Join the waitlist' button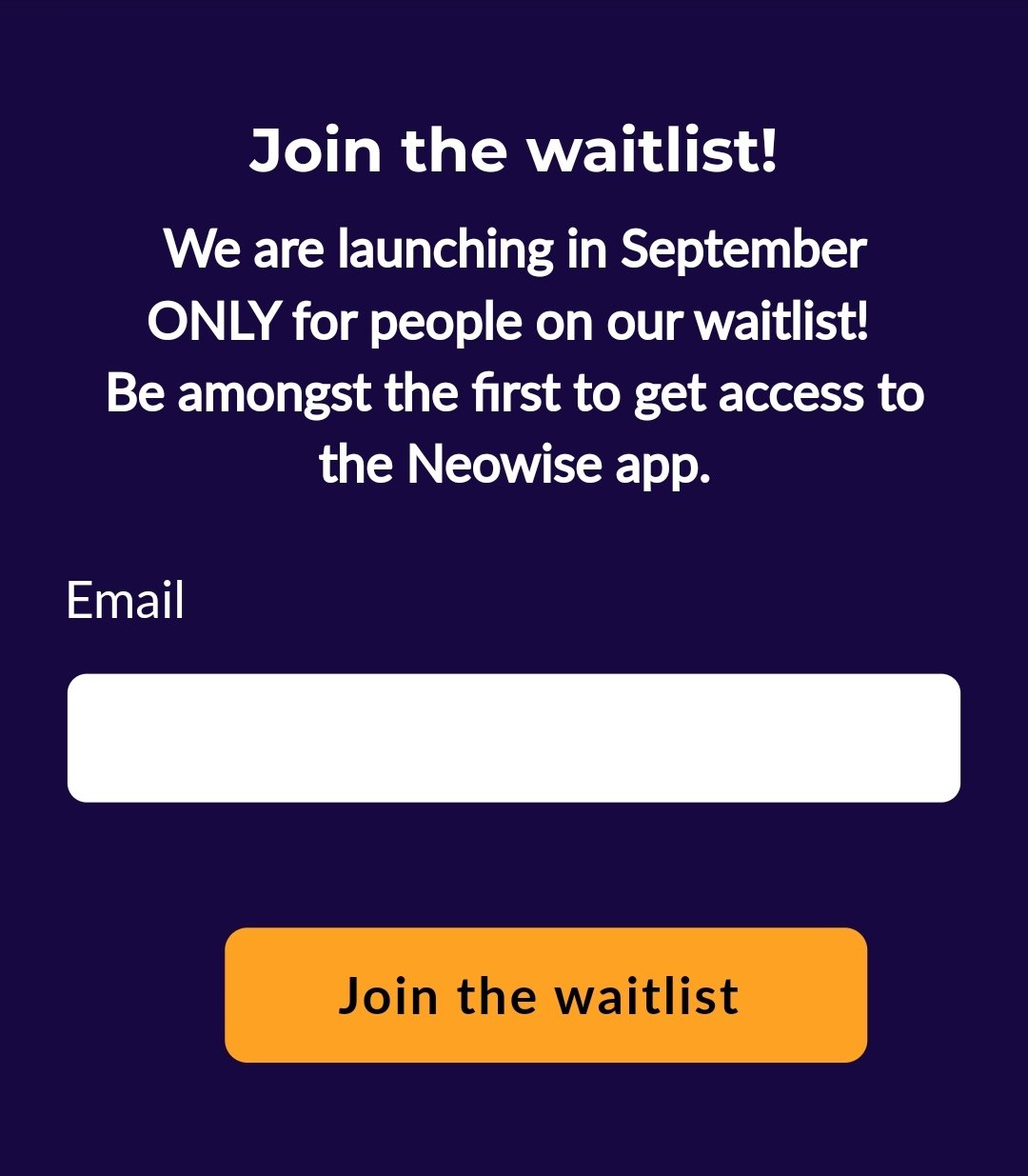 Now you would receive a thank you message regarding the waitlist of Neowise credit card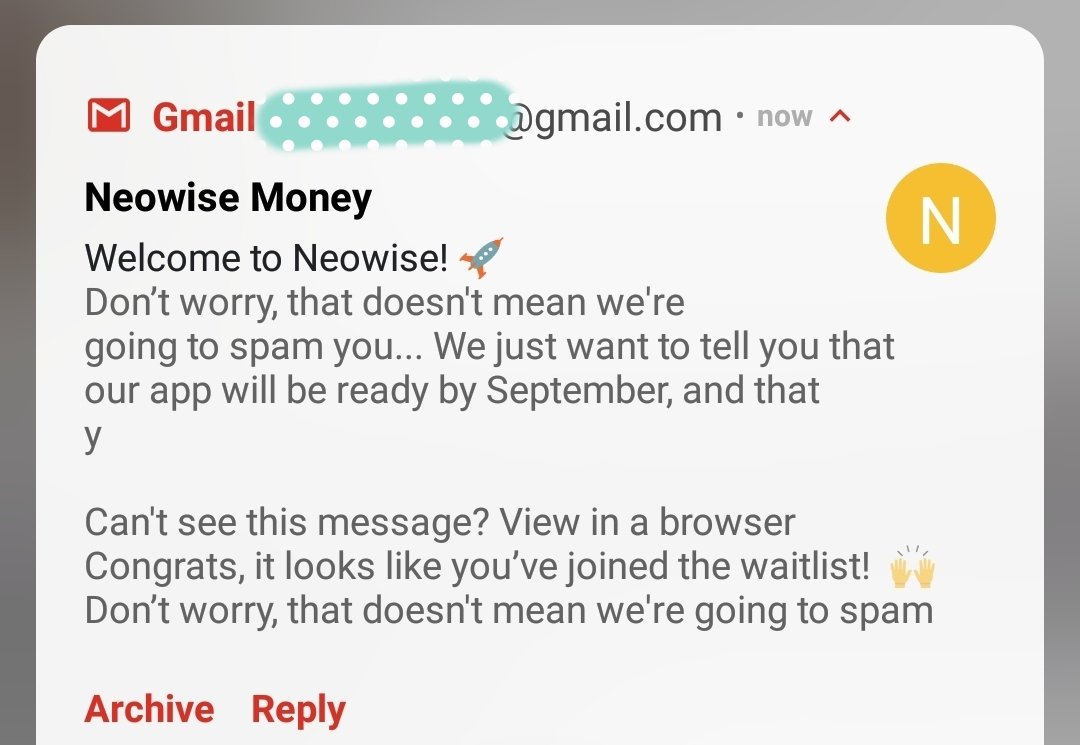 That's it! Now if you're a lucky one then you will be received with a welcome email at the launch of the Neowise money in September 2021
Enjoy!
Also Read: How To Apply For Uni 1/3rd Card
Conclusion
After having a massive reach in the smartphone and telecom sector, many finance experts in our has found a way to easily deliver the service through the use of technology.
And 'Fintech' startups have truly done the task to grow the banking and finance department by targeting the younger age group that is more into technology but unknown to financial benefits. So start taking advantage of fintech startups like Neowise and be a part of the growth in our Indian economic development.