A saving account can offer an essential service for a bank, and it is the best short-term investment opportunity for everyone to earn some interest on their bank savings. The fund is accessible from anywhere, making it a safe, reliable, and stable investment option to save money for a short period.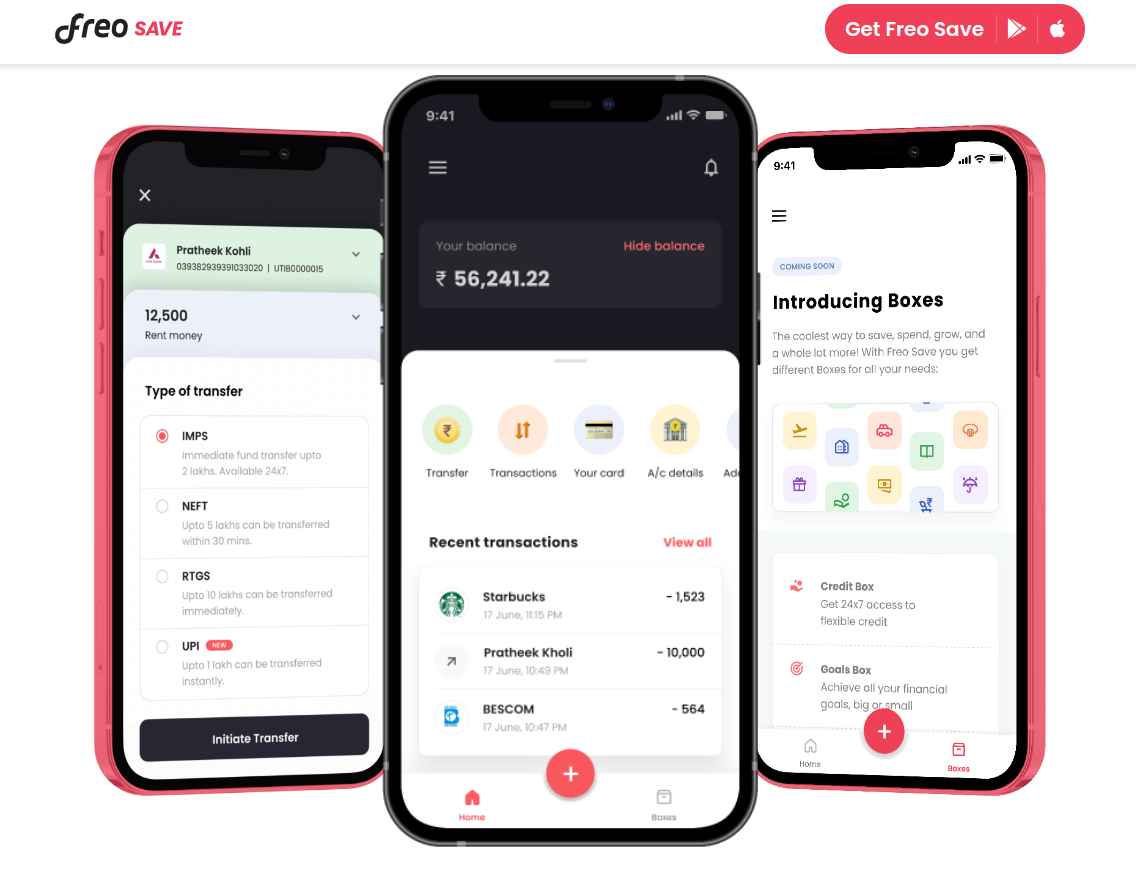 What is a Digital Savings Account?
A digital savings account performs like any standard classic account in its role but is more convenient. Acquire this comfort because of digital savings accounts you can access anytime from your laptop or phone, no matter where you are. Also You are not required to go to the branch location for your requirement. 
Also You can access it With a few clicks, and you are good to go. You can open a savings account online and complete your deposits. You can also carry out your money transactions by accessing your accounts, managing your expenses, and even paying bills online.
Must Read: How To Open Freosave Online Savings Account
Freo Save's Zero Balance Digital Savings Account
Freo Save's zero-balance savings account offers a complete digital experience. You can have some of the benefits of opening this account. You can profit up to 7% interest on your savings With Freo Save and get the highest rates in the market today. 
Not only that, you need not worry about paying a maintenance fee, yet you don't have money in your account, and your account balance is zero.
 Besides the standard account operation, Freo Save offers a few other options which make Freo Save's digital savings account a must-have option for the bank account.
What Are The Features of Freo Save? A Complete Digital Experience
Freo Save offers the highest interest rates and also some added features you can enjoy by opening a saving account online. Here we try to discuss some of the benefits you can avail yourself of from Freo Save.
100% Digital: fully Digitalized banking experience authorized you to open a saving account within minutes, and surprisingly you do not need any paperwork!
Highest Interest Rates: You can gain up to 7% of interest on your savings account, making it an exceptional alternative for everyone.
Zero Balance Saving Account: You need not need to give maintenance charges. You can Spend any amount from your savings account without being penalized for not maintaining a minimum balance in your account! 
Available in Vernacular: You can operate your account in multiple languages as Freo Save is functional in Bengali, Tamil, Malayalam, Kannada, Hindi, Telugu, Marathi, and more languages
Virtual Debit Card: you can access the virtual debit card and get the benefit of shopping online, claiming cashback, staying protected against card scams, and resetting your card PIN via the savings app (Physical cards are coming soon).
Up to 5 Lakh Deposite insurance: Your money in the saving account is insured for up to ₹5 Lakh as per the RBI order.
Complete Security: Created on Equitas SFB's secure banking medium, your monetary data is safe with complete security controls on the app!
Access to Freopay: Once you create a digital savings account, you can get admission to the QR-based Shop Now and Pay Later App.
Access to the MoneyTap: you can pay interest on the amount only you used with MoneyTap. MoneyTap is India's First Personal Line of Credit, offering up to ₹5 Lakh credit.
Unlock Gift Box: A special feature that will help you to save, invest and give access to a full credit or unlock seasonal rewards or gifts.
Wealth product(coming soon): You can benefit from all Freo Save with Regular Tier, you can start your savings with young Junior Tier, and can get rewards of a more heightened deal with Premium Tier
Multiple Tier for Additional Reward: you can Increase your wealth quickly with, Fixed Deposits, Recurring Deposits and more!
How to Open a Zero Balance Digital Savings Account with Freo Save?
Opening a Freo save online saving account is very simple! You need to follow these five simple steps, and you are good to go.
1: Step
 Download the Freo Save App
The Freo Save app is available both on iOS and Android versions. 

Download this Freo and save the app from your Google Play Store or App Store.

After downloading, you can start your savings account expedition!
2: Step
 Aadhaar and PAN Verification
Once you download the app, you must verify your Aadhaar card and PAN Card.

 fill in your PAN card number and Aadhaar card number,

App-generated systems will automatically fetch your details to confirm it as you.
3: Step
Provide Personal and Professional Details
After filling up your PAN and Aadhaar card number, 

You will be requested to feed and verify your mobile number and email id. 

Next, you need to reply to four basic questions connected with your personal and professional details.
4: Step 
Match Selfie and Confirm the Address
In this step, they are asked to click a selfie and upload it to the system to match the actual image on the Aadhaar card image.

 This process makes the opening saving account process safer and more secure.

Furthermore, you need to verify your location details.
5: Step
 Add Nominee
Last but not least, you need to add a nominee. 

You are set to begin your account when you input a nominee into your Freo Save savings account.
Document Required To Open Saving Account
Identity proof:
 You need to show any one of the below-mentioned Government approved identity proofs, like
Aadhar Card

Passport

PAN Card

Voter ID

Employee ID

Driving License

Ration Card

Bank Passbook
Address proof: 
Government-generated address proof verifies your address, and You have to submit any of the below-mentioned documents as your address proof:
Passport

Voter's ID

Bank Passbook

Utility Bill like light, water, gas, and telephone bills( not older than two months)

Letter from well known public Authority

Ration Card
 Eligibility Criteria for Opening a Savings Account?
Eligibility criteria vary for different banks based on what kind of savings account you select to open. Here we share the most common requirements for opening a bank account,
 Indian residents are only eligible to open an account

Age should be above 18, and parents can open savings accounts for a minor.

You have to submit proper government-approved proof to the bank.
Conclusion:
There is various opportunity for opening a saving account .you need to focus on how you save your money to a saving account that keeps your savings safe and secure.
Freo Save is entirely safe. It assured digital bank is relatively safe to trust!