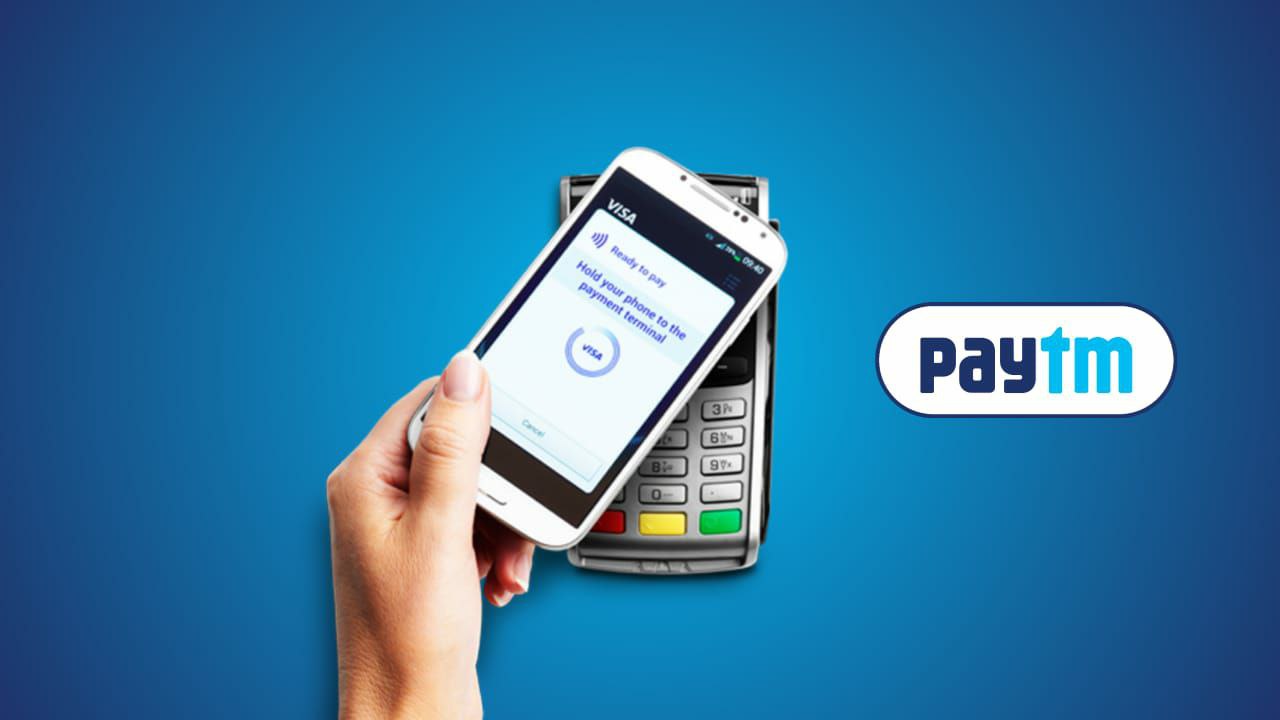 How to Pay Via NFC Using Paytm: Recently Paytm has introduced a new feature named "Tap to Pay", through which people make payments using their cards. Samsung Pay and G-Pay already offer this feature where people can make payments using credit and debit cards. People with a weak service can use this 'Tap to Pay' option, it is a very easy-to-use process for everybody, but the users of iPhone could not use this option because the Apple Pay NFC payment feature is locked.
People can use this service when their phone is locked, with no internet connection or mobile data. Tap n Pay is used by both iOS and Android users.
Paytm uses powerful technology to change the sixteen-digit PAN number of the preferred card into an assured transaction code or as a digital identifier. The digital identifier ensures that the use card users have their card details themselves and assures the users do not share the card's details with any third party. It means if a user visits a retail outlet without sharing the details of their cards, they can Tap n Pay through a PoS device.
Nowadays, Paytm is used by all retail and wholesale shops for payments. The Paytm app has a particular dashboard dedicated to managing the cards by offering a dedicated section on the card's transaction history; You can change the first tokenised card at any time in just a few steps, which is very easy and efficient. 
Users can buy the Point-of-Sale machine via NFC through the new feature of Paytm. The payments of every user are coded and very secure. At the time of performing a transaction, the details of the original card are not shared with anyone.  
How Do You Add a Card to Paytm App?
     

Fill in your

Paytm app

to the most recent version from the

Google Play Store

.

     

Then, you must open the app and tick on the search icon on the top right side of the screen.

     

Tap Search to pay. Alternatively, you can go to the

All Services

section and select the

Tap to Pay option

from the left pane.

     

Select the

Add a Card

option to enter your details and do it properly.
Must Read: How To Earn Money From Instagram Reels Bonus In India
The Card Which Supports Paytm
       

Axis Visa Card

       

HDFC Visa and MasterCard

       

ICICI Visa and MasterCard

       

Kotak Debit Visa Card

       

State Bank of India Credit Visa and MasterCard, but debit cards not supported by Paytm

       

Yes Bank Debit MasterCard
How Do You Set the NFC Payment Method Default on Your Android Phone?
   

You must select the Settings app on your Android phone.

     

Select the NFC tab under

Connection Preferences

.

     

Here, choose the

Contactless Payment option

and tap on the

Default Payment Mode

option.

     

After completing the steps, you must select your preferred

NFC payment app,

like

GPay or Paytm.
Procedure For the NFC Payment In the Paytm Tap and Pay:
People should follow the steps given below to use the Paytm Tap and Pay option on their mobile phone: 
       

People must open an app called Paytm on their mobile phones. 

       

After that, they should go to the section named

'My Paytm'

, go down and click on the option

'Tap n Pay'.

       

If they did not save any cards, they should choose the 'Add New Card' option

.

       

Now, they should enter their card details and click on the

Continue

option for card verification.

       

Now, the card issuer should accept all the terms and conditions.

       

At last, OTP should be entered from the user's registered phone number to activate the feature

Tap n Pay.

       

Now the card is activated, and you can see it on the top point of the

Tap n Pay

screen.
How Do People Use NFC On Their Android Phones?
The steps given below should be followed for using the NFC on an android phone:
     

At first, switch on the option

NFC

.

     

After that, you have to hold your phone in front of the

PoS

machine and wait for the completion of your transaction.

     

If the transaction is above Rs.5000, you must enter the

PIN

on the Point-of-Sale machine.

     

A

SMS

will come to your registered phone number after completing the transaction.
How Do You Utilize the Tap to Pay?
Now that we have added our debit/credit card to our favourite tap-to-pay app, let's see how to use NFC payments in India.
       

Unlock your device and enable NFC on it.

       

Now tap the

contactless logo

on the

PoS machine

with your phone and wait for a few seconds.

       

The transaction will be automatically completed if the amount is less than Rs. 5000. However, if the amount is more than Rs.5000, you must enter the address PIN on your smartphone.

       

If the transaction doesn't go through after tapping your phone, move your device slightly over the PoS contactless logo until it recognises the

NFC card.
Is It Possible to Pay with an iPhone In India?
You can't make payments with your iPhone in India as Apple Pay is not yet available in India. Also, apps like Google Pay and Paytm are yet to be updated with the new tap-to-pay feature. However, this may change in the future, and we will update the article accordingly.
Should I Install Google Pay or Paytm on my Smartwatch and Start Making Contactless Payments?
If you are out of India, you can use your smartwatch effortlessly for tap-and-go payments.  But at the moment, you cannot install Google Pay on your smartwatch and make NFC payments. However, there is an escape through which you can use your smartwatch to make tap-to-pay payments.
Why Do I Need to Make Paytm in My Default NFC App?
Suppose you want to make payments by tapping to Pay method in Paytm without opening the Paytm App every time. In that case, you have to make Paytm your default NFC app. you may make Paytm your default NFC app by selecting "Set as default NFC App "from Tap to Pay home screen, or you can do it directly from your Android NFC Settings.
Final Thought
Applying the method we have explained in this article, you can effortlessly add your bank debit/credit card to apps like GPay/Paytm, and you can easily make NFC payments in India.