When it comes to entertainment, you get a variety of options to choose from. Let's say, on one side you got a romantic cult classic movie and on the other side, there's a dark thriller web series. And, Hulu is one such ott platform that owns a ton of video content of different movie genres.
Plus, as per our mood, there's an option from which we can create separate account profiles on our ott platform so that we could continue the movie which we left off, and also get some good relevant recommendations based on our watching history.
And that's what, profiles are used in the VOD (video on demand) applications. But, what if you create multiple profiles with different names on your Hulu account and now you're stuck to switch them on your smart device.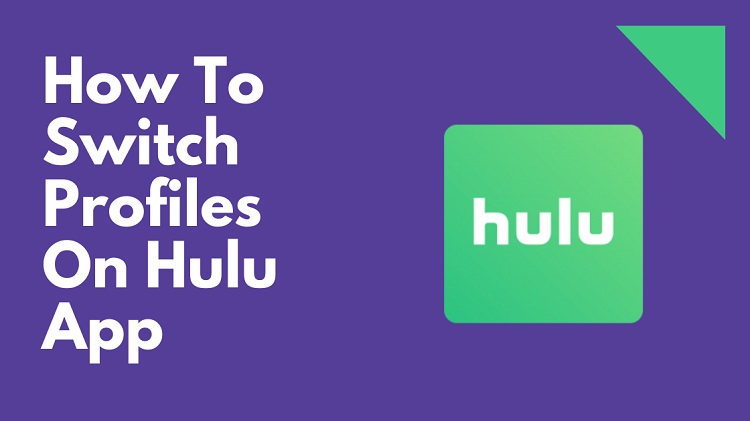 Well, if such a thing concerning you then this tutorial gonna solve your issue right now. The following steps will show you how to switch profiles on the Hulu app from app and desktop. Let's go…
Also Read: How To Share A Playlist On Youtube
Trick To Switch Profiles On Hulu App
1. On PC/Mac
Login to your Hulu account on your web browser
Navigate to the accounts option at the top right corner of your browser
From the drop-down menu, simply pick up any profile which you want to open
Done!
2. Open the Hulu application on iPhone
or
Android
(whatever device you're using)
Login with your account credentials
Go to the bottom right corner and click the account icon
At the top, you can see the name of the current Profile, simply select it and switch it to another profile easily
That's it.
3. On SmartTV
Turn on your SmartTv and open the Hulu app using the SmartTV remote
On the TV screen, there will be the same account icon at the top right corner as we discussed above
Select it and change the Hulu profile
And, you're done.
Must Read: Top Fantasy Cricket Apps For IPL 2021
Final Words
Having a separate video profile is a must for improving the viewing experience on the ott platforms. And what if you can't switch your profile when you're in the mood to watch shows.
Well, I guess the issue of switching business profiles from Hulu has been solved throughout this tutorial. But if still, something missing from us, then let us know in the comments section and we are ready to have it in our article. Bye!