As we all know recently CoinDCX Go started giving free bitcoin on signup, New CoinDCX Go Users Who Sign Up On CoinDCX Go For First Time. New Users Can Earn Free Bitcoin Worth ₹100 On CoinDCX Go By Just Completing Sign Up Process On CoinDCX Go. Many of you might don't know that how to unlock that locked balance in CoinDCX Go. In this article, I will tell you how you can unlock that balance and withdraw it from your bank account.
What is CoinDCX Go?
CoinDCX Go crypto investment app allows you to buy bitcoin and other cryptocurrencies instantly, in India. No need to wait for trading orders to process or delays in receiving money in your bank accounts. CoinDCX Go will help you transfer INR funds for crypto investment at a lightning speed.
Get Bitcoin Worth ₹100 On Signup: Steps
First of all Download CoinDCX Go App
After downloading the app, Tap on the signup button.
Now enter your details and verify with OTP.
Now on the main page of the app, you will see an option to apply a coupon code.
Enter this coupon code (9EK151).
After applying the coupon code you will get free Bitcoin worth ₹100.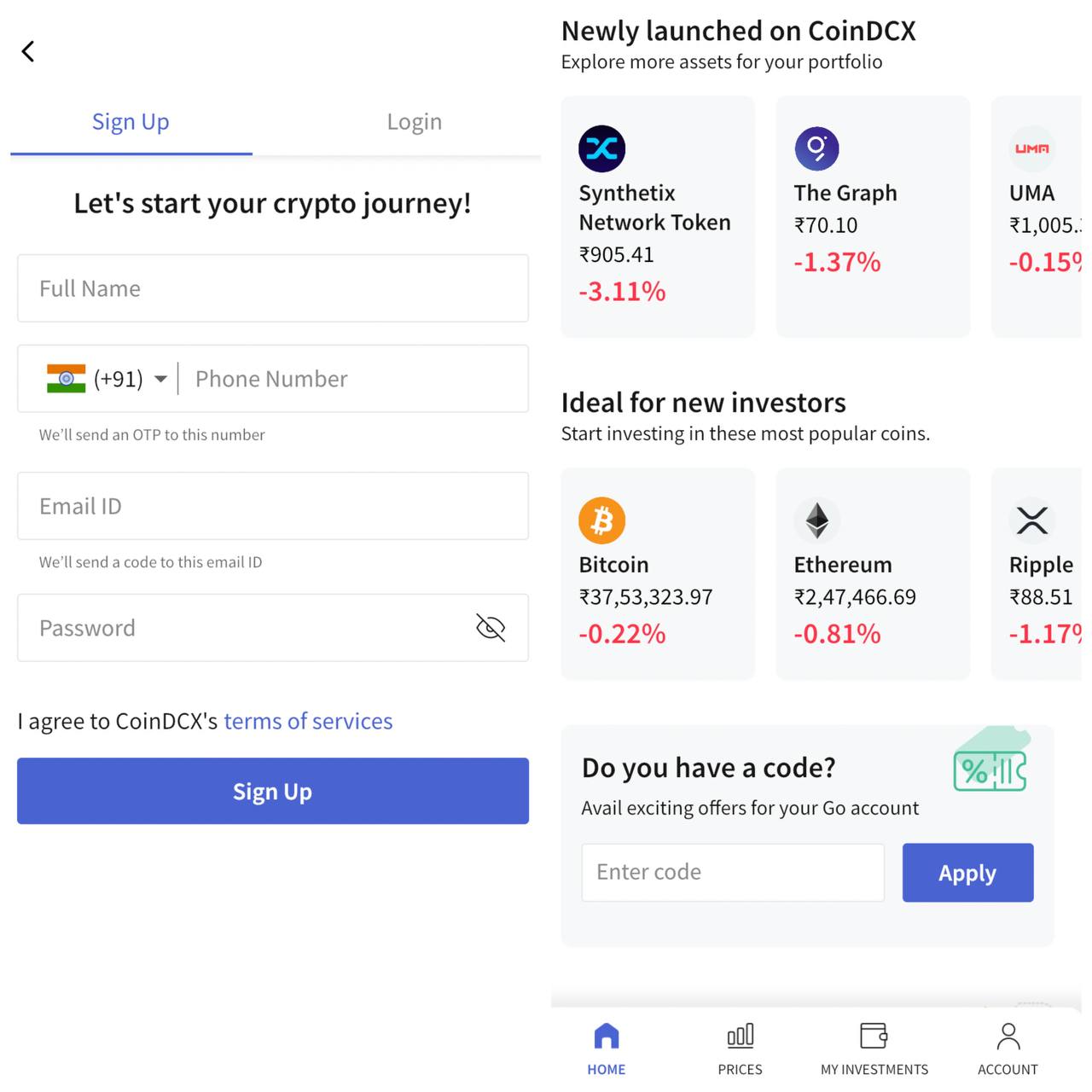 You cannot withdraw Rs.100 directly into your bank account or carry out any trade with that money. You can say that Rs.100 is your locked balance. Let me tell you how you can withdraw the locked balance.
What is Locked Balance in CoinDCX?
This is the number of tokens that are unavailable for creating orders, usually referring to the tokens that are currently part of any open orders in the margin or spot trading.
While the funds you lend are also "locked" (for the period you wish to lend), these will not appear as a part of Locked Balance, but will instead appear on the DCXlend page.
How to Unlock Locked Balance in CoinDCX Go?
You have to Deposit

INR

on CoinDCX Go (minimum value is ₹100).
Make at least one purchase of any value within 30 days of receiving your free bitcoin.
Once done, your free Bitcoin will be unlocked automatically after 30 days.
You can withdraw the locked balance now.
Note: If you fail to unlock your free Bitcoin within 30 days, the funds will be reversed and your portfolio will become zero.
Due to the 24/7 nature of the crypto market, and price volatility, the value of bitcoin may increase or decrease. This may result in an increase or decrease of INR value in your portfolio from the original value of ₹100.
Also Read: IHD Deals App- Latest Deals, Cashback Offers & Coupons In India
TechIHD is now on Telegram. Click here to join our channel (@TechIHD) and stay updated with the latest headlines.