Nobody wanna welcome a sudden battery drain when they are about to accomplish their mission in their favorite game. And, to avoid this, you must have resources/methods to charge that device to freely continue that gameplay.
In the case of, popular gaming console 'Nintendo Switch', as default, you got only one option to charge your device and it's while having it in the console's dock.
But what if you come across a situation, where you don't have the dock with you and still wanna charge your Switch to continue your gaming mission.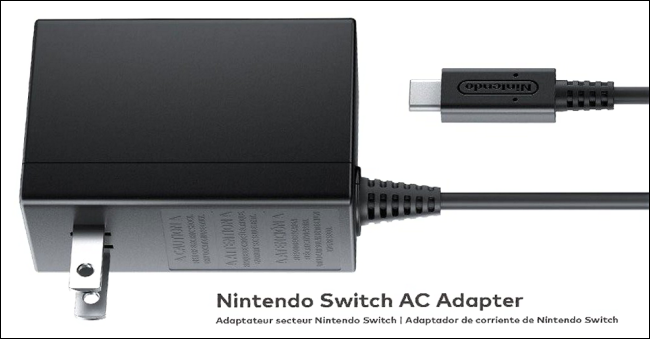 Are there any ways left with you to charge that small device? well, yes! And it's not only about the Switch if you got a Switch Lite too, but the following method would also work easily for you.
So let's first know how you gonna perform this method to light up your console's battery and then we will know what are the steps behind charging Switch without Dock. Let's know…
What Is Required To Charge Nintendo Switch Without Dock & How's It Will Work?
If we come straight to the point, every Switch or Switch Lite user gets an official Nintendo Switch AC adapter with the package. And this AC Adapter is usually used to recharge the Switch when it's in the Dock. But, without having the Dock, you still get the way to charge up your Switch with the same AC Adapter.
The only thing that requires is the USB-C to USB-A cable, because of the USB-C port in your Switch. So you simply need to connect the cable with the USB-A port to the AC Adapter with the USB-C port to your Switch.
Plus, if you don't have the AC Adapter available, you can still prefer your Smartphone's charger (it must have at least 5 volts & 1amp). And anyhow, if you don't have your Phone's charger too, then you can also use your Power Bank to charge the Switch. The charging will be dependable upon the power source you're using and the game you're playing while it's the undercharging mode.
How To Charge Nintendo Switch Using USB Cable
Get your Nintendo AC Adapter (or any other 3rd party Adapter), USB-C to USB-A cable, and Nintendo Switch, right next to you
Plug the USB-C port into your Switch and the USB-A port to your AC Adapter
Switch on the Power supply for AC Adapter, and your Switch is ready for charging without a dock.
Alternatively, power banks and other power sources with required watts are eligible to charge Nintendo Switch, however, using the official Nintendo AC Adapter is recommended to use.
Done!
You may also like-
Final Words
Nintendo Switch is top-ranked and highly suggested among the gaming communities, and that's the reason every upcoming gamer should try this amazing device to improve their gaming skills.
And to sharpen that skill, you must have multiple ways to keep that gameplay alive, one such method is using the USB cables to charge up the gaming console. But still, if you got any other methods too, then feel free to share with us via the comments section below. Peace!