The speed of transactions done in the current digital world keeps on the acceleration switch and there's nowhere to stop, as it's more convenient for smartphone users to initiate a payment.
And while talking about digital payments, Jupiter money is there to serve the purpose of transactions with rewards and cashback.
Jupiter is a digital retail bank owned by Amica Financial Technologies Private Limited, in partnership with the federal bank to provide a digital banking experience.
As we mentioned that Indians are now more into cashless payments and have their first preference when it comes to transacting via UPI and card.
And pointing this fact, Jupiter money has come up with a smart service, where they are providing cashback on each online transaction done by the user. You may compare this offer with Amazon's ICICI smart card where the users earn a handsome amount on online orders.
So let's know what's this Jupiter card we are talking about and how it's different and useful for those customers who frequently transact digitally. Therefore, let's jump in…
Also Read: RBI Asks HDFC Bank to stop issuing new credit cards
What Is Jupiter Card?
Jupiter Money Card is a visa debit card issued by the federal bank as per RBI regulations, particularly made for online transactions. It's a smart debit card, which can be used for digital payments same as your local debit card.
As per the current information, this Jupiter money debit card is not launched yet, but soon it is going to be live. Another major merit of using a Jupiter card is you get cashback even on UPI payments, which is great.
And on each transaction, there will be a flat % of cashback, which is added to the user bank account of Jupiter money. So let's know, how you can apply for a Jupiter money visa debit card for free…
How To Get Jupiter Money Card?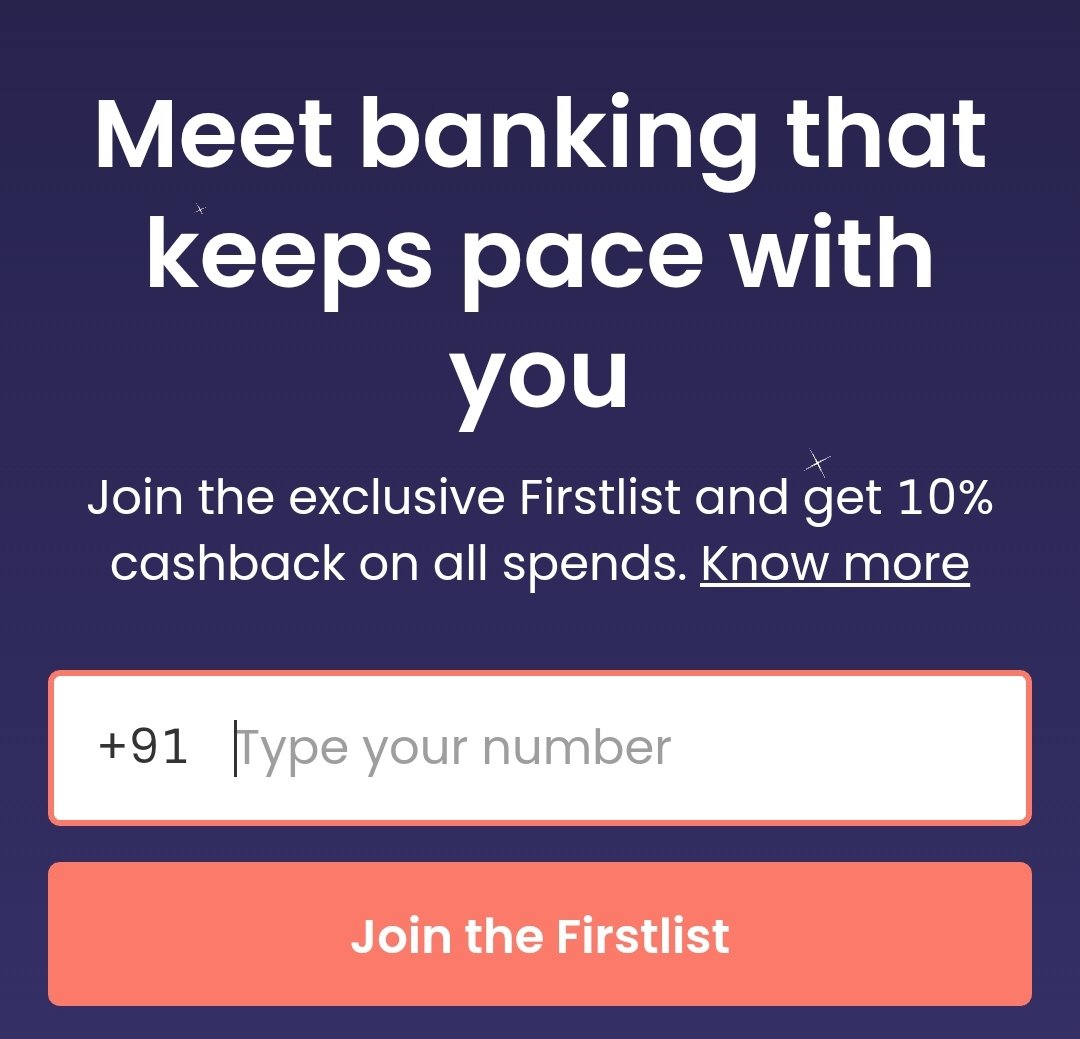 At this step, you need to refer friends using your Jupiter account referral link and this will boost your first list position for higher cashback
After the launch of Jupiter, as per your firstlist position and the eligibility criteria, your Jupiter digital bank account will be successfully opened having a Jupiter card in it
Enjoy!
About Jupiter Card Cashback & Offer:
The cashback on each transaction will be dependable upon your Firstlist position for the first 3 months after the Jupiter app goes live. The first list position depends upon the no. of referrals you're able to do, the more referrals you have, the more your position goes up, which directly tells the higher cashback you will get (up to Rs.1000/month).
After the launch of Jupiter money, you will receive the cashback % as per the below table and after the completion of 3 month period, you continue to get a 1% cashback in your Jupiter bank account. So, join now and start referring to maintain your firstlist position for higher % cashback.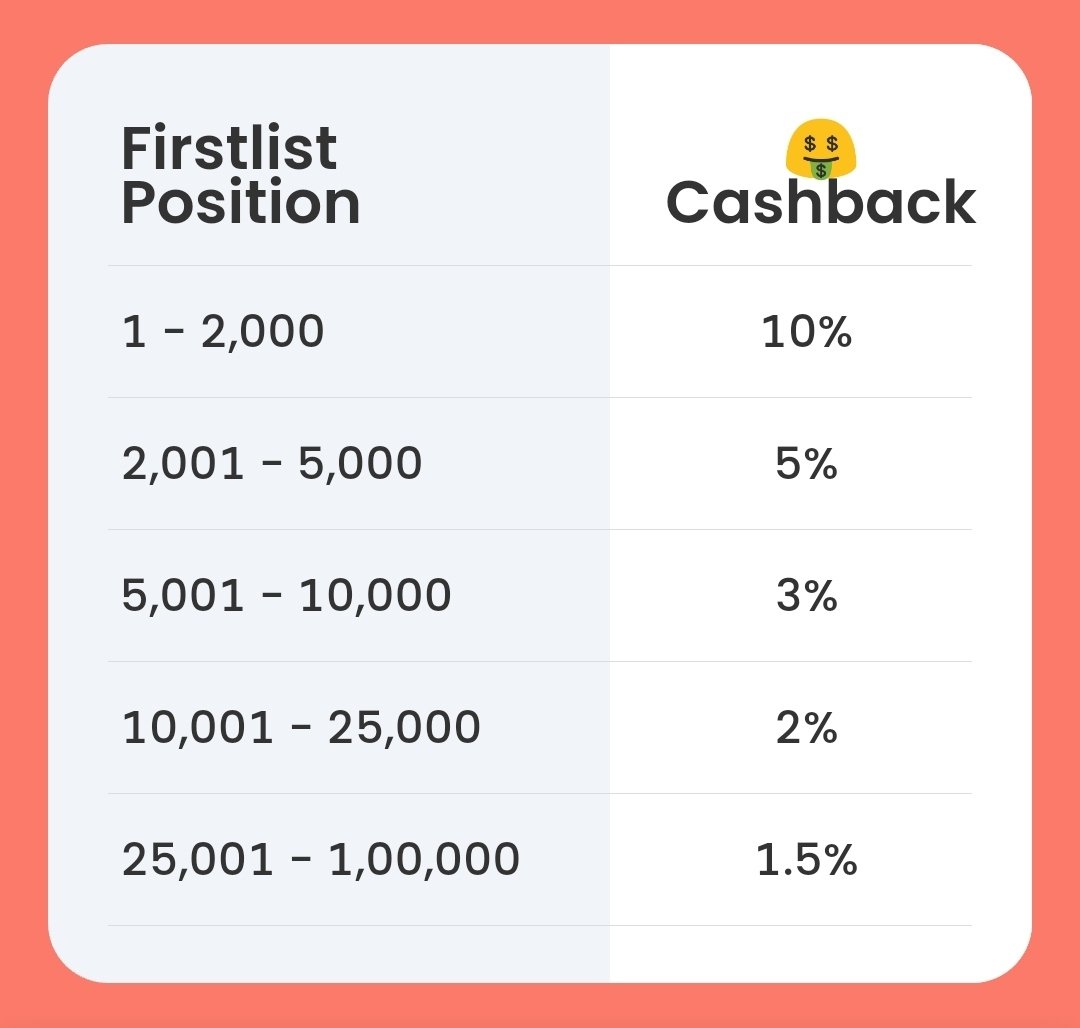 Final Words
Everybody is in the search of different ways to save their hard-earned money in comparison to the expenses of their daily life. And one such saving is the cashback that we get from apps like Jupiter money.
Purchase the item with the smart debit card with no extra charge, and get an additional % amount of cashback directly into the bank account. Isn't that superb? if so, then let's join the benefit of cashback with a Jupiter money card and start saving money online.