e-RUPI is a new e-voucher based digital payment solution launched by PM Narendra Modi in India on 2nd August. The prime minister launched the new payment solution at a video conference. Here's everything you need to know about e-RUPI.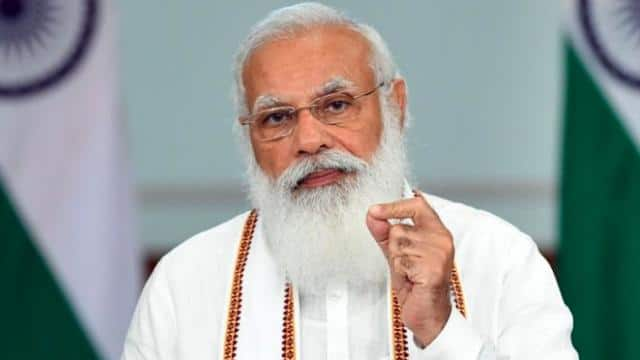 What is e-RUPI?
e-RUPI is a cashless and contactless payment digital solution. Through E-Rupi Indian government has tried to bring an electronic e-voucher system in India. It will act as a prepaid e-voucher which you can pay without any hassle. It is a kind of innovation that is developed by NPCI for major use of delivering government benefits to citizens of India. You can use this scheme to avail benefits of Ayushmaan Bharat Yojana and other Govt Schemes.
This contactless e-RUPI is easy, safe, and secure as it keeps the details of the beneficiaries completely confidential. The entire transaction process through this voucher is relatively faster and at the same time reliable, as the required amount is already stored in the voucher.
How will e-RUPI work?
As mentioned above, e-RUPI will be a voucher-based payment solution. Users of the service will get a QR code or SMS string-based e-Voucher by organizations or Government for a specific purpose, which they will be able to redeem without using any cards, digital payment applications, or internet banking services.
What are the benefits of e-RUPI?
1) e-RUPI is a cashless and contactless digital payment.
2) Connects service sponsors and beneficiaries digitally.
3) Ensures leak-proof delivery of various welfare services.
4) It is a QR code or SMS string-based e-voucher, which is delivered to the mobile of the beneficiaries.
5) Easy redemption – 2 step redemption process.
6) Safe and Secure – Beneficiary doesn't need to share personal details while redemption hence privacy is maintained.
7) Banks that are associated with e-Rupi are Axis Bank, Bank of Baroda, Canara Bank, HDFC Bank, ICICI Bank, Indusind Bank, Indian Bank, Kotak Bank, Punjab National Bank, State Bank of India, Union Bank of India.
What are your thoughts on e-RUPI? Do let us know in the comments below.