As we all know that BharatPe recently announced its entry into the 'Buy Now Pay Later' (BNPL) category with the launch of the 'postpe' application. The new platform provides credit to customers to buy now, but pay later from anywhere.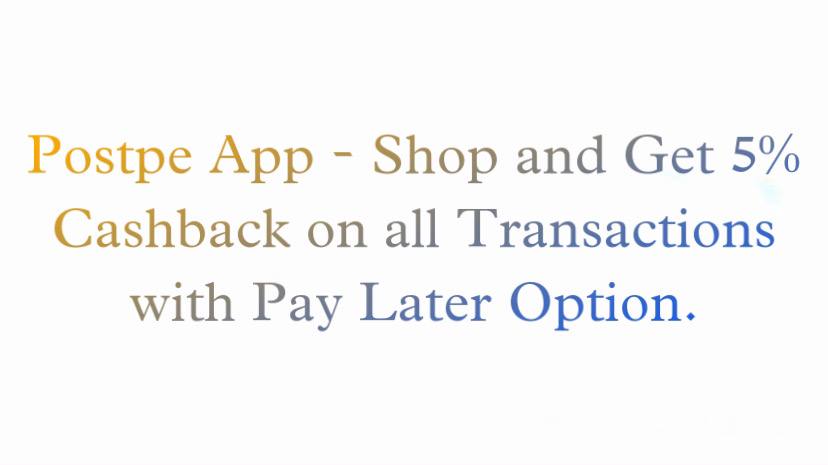 What is PostPe?
PostPe is the only shopping and payment platform you need that lets you shop now and pay next month, for anything and everywhere from golgappas to mobile phones. There is no annual fee or transaction charges on payments done through the postpe app or card and It provides you with an interest-free credit for up to 30 days and an option to convert your bill into low-interest EMIs.
How to use PostPe?
1. Download the Postpe App by clicking here (Must)
2. Sign up using the phone number or WhatsApp
3, Complete your KYC – Enter name, Mobile Number, and DOB.
4. You will get a free credit limit upto ₹1,00,000
5. Start transacting with PostPe
6. You will get upto 5% cashback on each order
What is the maximum credit limit I can get?
You can get a credit limit of up to ₹1 Lakh post completion of a KYC. This limit increases as you continue using postpe and making timely repayments.
Repay payment duration
The bill is generated on the 1st of every month. You can repay within five (5) days of bill generation or convert to EMIs and You can pay your bill using any UPI app, debit card, and net banking.
Where is the cashback will be added?