Primebook, a company that Shark Tank funded during Season 2, has introduced the new and affordable Primebook 4G laptop in India at an affordable price of under Rs 20,000. It aims to make laptops more accessible to students for better e-learning opportunities in today's digital world. 
Developed by IIT Delhi alumni Aman Verma and Chitranshu Mahant, the Primebook 4g aims to bridge the gap between students and e-learning by offering an affordable laptop that they claim will reduce education costs by up to 85%.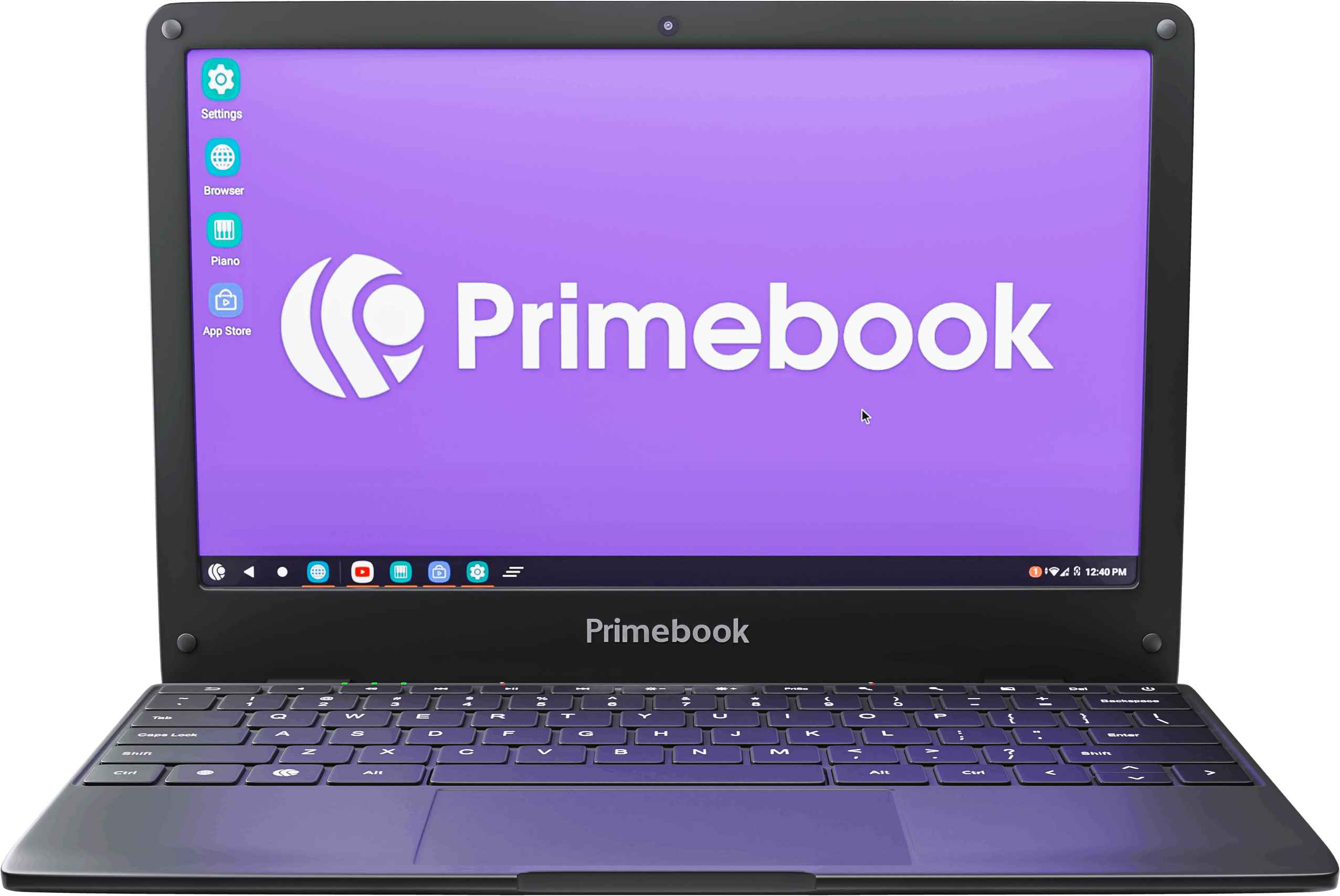 Primebook Features
The Primebook 4G laptop is lightweight and easy to carry, weighing only 1.2kg.

 The laptop features an HD screen resolution 11.6-inch LCD with PrimeOS based on Andriod 11.

 It is powered by a 2GHZ MediaTek MT8788 CPU and has 4GB of LPDDR4 RAM and 128GB of eMMC storage expandable upto 200GB.

 The Andriod 11-based PrimeOS allows access to over 10,000 applications across different categories.

Primbook 4G has an integrated proprietary Mobile Device Management (MDM) feature that allows blocking specific apps, enabling safe browsing, setting usage restrictions, enabling safe browsing, accessing browsing history, and sharing assignments, books, and notifications.

It has dual mics, two 1.5W speakers, and a 2MP front web camera. 

It features uninterrupted learning with 10+ hours of battery. 

Designed to deliver efficiency, the laptop has a full-size keyboard and a spacious touchpad. 

Primebook 4G makes exploration and typing a delight.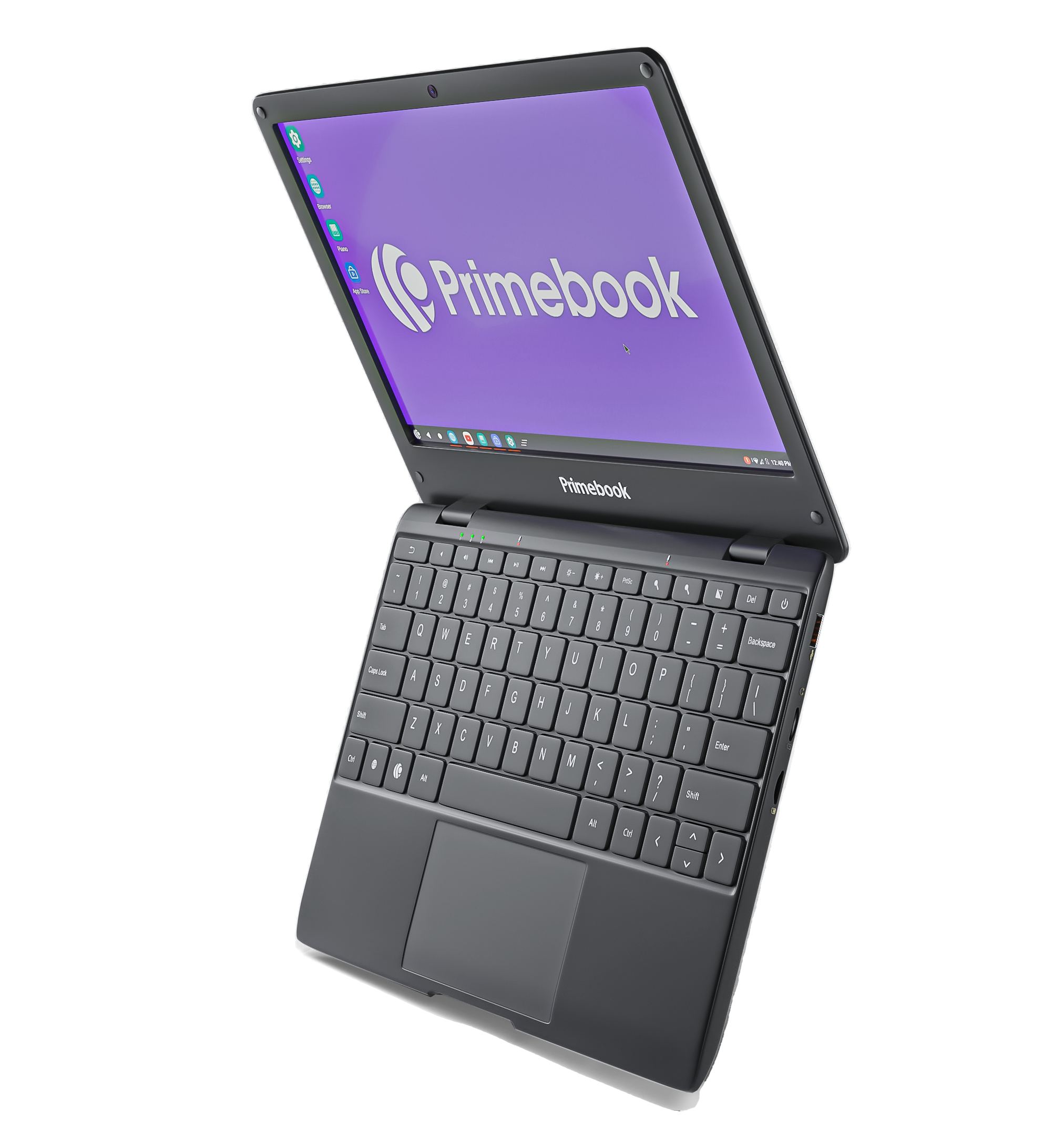 Primebook Connectivity and Ports
Primebook 4G contains multiple ports for effortless connectivity. It makes connecting multiple devices and accessories hassle-free. The laptop contains a 4G SIM slot for hassle-free internet connectivity without WiFi. This enables users, especially students, to use the internet and expand their learning experience without being in a WiFi zone. It has Bluetooth 5.0, Micro SD Card support, and a 3.5mm earphone jack.

Primebook 4G Price and Availability
With the actual price set at Rs. 16,990, the laptop will sell at Rs. 14,990 (with Terms and Conditions) in the industry from the 11th of March, 2023. It will be available with No EMI cost buying options for up to 24 months. Primebook will release the laptop for sale on Flipkart. Primebook has an impressive failure rate of less than 1%. As the Primebook laptop is meant for students, the company promises a 24-hour on-site replacement and one year of service warranty which can be further extended. Currently, The Primebook 4G is available in two colours: Black and Blue.
Digital ecosystem for students
Primebook has better ergonomics for students, a larger screen size, laptop productivity and dedicated keyboard shortcuts. Primebook has multitasking capabilities, meaning a student can simultaneously google search and create notes while watching a video. This is impossible on a Tablet; thus, Primebook gives more productivity than tablets as it has complete laptop productivity with the Android app ecosystem.
Primebook is made in India and has patent-pending multiwindow and multitasking support for all Android apps, which ensures all existing android smartphone apps run smoothly on PrimeOS. The PrimeOS app support is much better than a Chromebook. Primebook 4G Laptop is more affordable, has a larger screen, 4G SIM capability, and has more speed than the most affordable Chromebooks available in India. 
The MDM feature helps Institutes create the right digital ecosystem for students. Various Institutes or Parents can manage apps, manage websites, manage youtube channels, get usage reports, and control the devices at group and sub-group levels. 
The Primebook 4G laptop became famous after being featured in the 2nd season of Shark Tank India. Impressed by the functionality of the Laptop, Peyush Bansal (Co-Founder, Chief Executive, and People Officer at Lenskart) and Aman Gupta (Co-Founder and CMO of boAt Electronics) offered funding of Rs. 75 lakhs for 3 per cent of Primebook's shares during the telecasted show at a 25 Crore valuation.
The Primebook 4G laptop is mainly designed for students as its target audience. Today, 1 out of 10 children in India can access laptops, computers, or other electronics for learning. During the Covid 19 pandemic, countless students nationwide could not learn due to their inability to access a proper electronic device. Primebook aims to create a laptop that is powerful and accessible to all students across the country at an accessible price of under Rs. 20,000.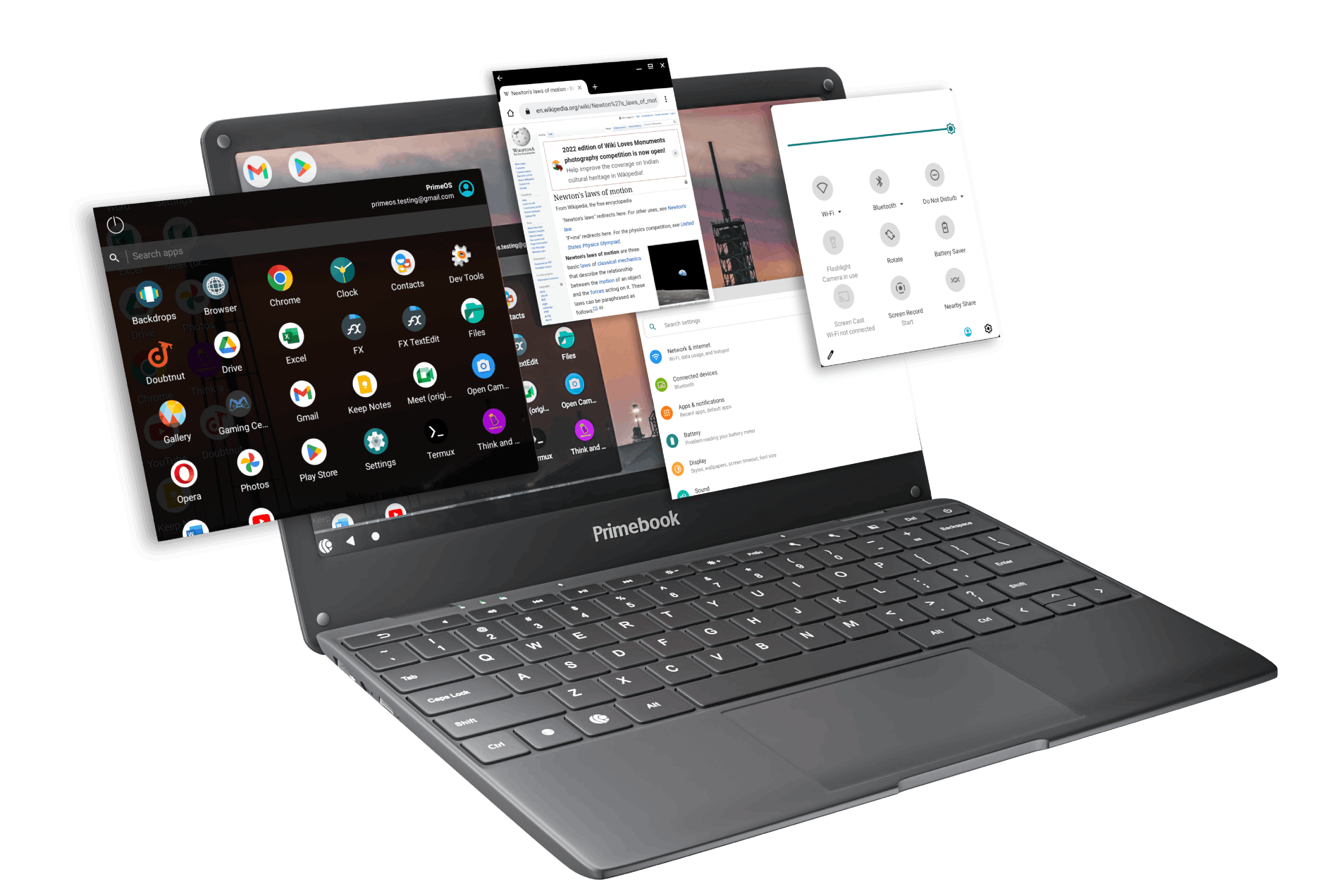 Comparison with the Jiobook 4G Laptop
In comparison with the Jiobook 4G that was launched on October 2022, the Primebook 4G has a better processor that allows the laptop to be able to manage multiple applications and programs at the same time. 

The Jiobook 4G is a new concept developed by the Reliance company. Like Primebook, the Jiobook laptop is also designed for students and priced at a budget of below Rs. 20,000.
 Why is Primebook 4G not considered as Jiobook 4G?
Here are some reasons to convince you.
Primebook 4G has a screen size of 11.6 inches, similar to Jio JioBook NB2112QB Netbook's 11.6-inch screen. 

JioBook NB2112QB Netbook has a TN screen display, a type of LED panel display technology. TN screens are the fastest and cheapest among the other main display panels, whereas Primebook 4G Android Laptop has an IPS screen display, a type of LCD panel display technology. An IPS display produces a much

better image quality than LED displays because of its accuracy and sharpness, regardless of the viewing angle. 

LED monitors display less colour accuracy and reliability alongside the limited viewing angles at which you can get the best quality. Both laptops have the same 135 PPI.

Primebook 4G uses PrimeOS, which has 3 Million+ users and is Ranked 5th among 148 competitors, whereas the Jiobook 4G uses JioOS. 

The Primebook has a 4G SIM slot for internet connectivity without WiFi, which the Jiobook 4g does not have. 

This reduces the chances of Malware content or hacking, as WiFi connections in public places can often open gates to hackers. 

Compared to Jiobook's Hardsik capacity, Primebook provides 64 GB of memory, whereas Jiobook provides only 32 GB.

 Lastly, Jiobook 4G has 8 hours of battery backup, but Primebook has 10 hours of battery.
Conclusion
The Primebook 4G is the future of Digital Learning. The Primebook 4G laptop, at an affordable price of under Rs. 20,000, will make it convenient for students to learn better and will also be helpful to people that live in areas lacking a stable WiFi connection or electricity. In today's Digital World, where online learning has made it convenient for students to expand their field of knowledge, Primebook 4G Laptop is the gadget to purchase.