The Reserve Bank of India on December 2 issued an order imposing strictures on HDFC Bank, following repeated glitches in its electronic banking services. In the order, HDFC Bank has been asked to halt all new digital business generating activities under its Digital 2.0 plan and issuance of new credit cards.
The Reserve Bank of India has asked the Housing Development Finance Corporation (HDFC Bank), to temporarily halt all digital banking launches and stop sourcing new cards to customers, after the bank suffered multiple technical glitches over the past two years.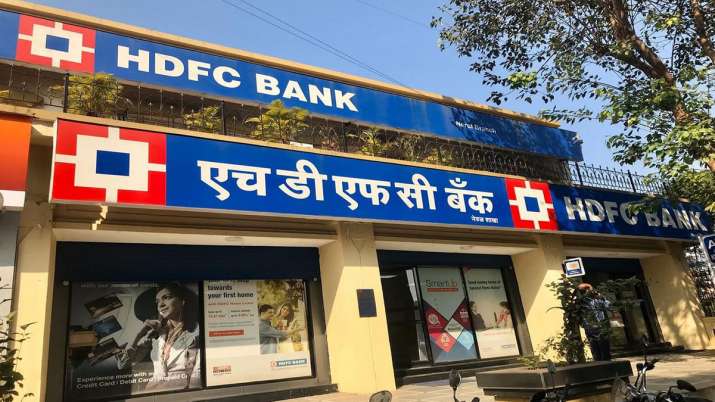 HDFC Bank said that the Reserve Bank of India "has advised the bank to temporarily stop all launches of the digital business-generating activities planned under its program Digital 2.0". The central bank also asked the private lender to halt other proposed business generating Information Technology applications and sourcing of new credit card customers.
RBI to HDFC Bank Ltd with regard to certain incidents of outages in the internet banking/ mobile banking/ payment utilities of the bank over the past two years, including the recent outages in the bank's internet banking and payment system on November 21, 2020, due to a power failure in the primary data center," HDFC Bank said in a regulatory filing.
HDFC Bank Shares Fall Over 2%:
Shares of HDFC Bank fell over 2% to close at Rs 1,377.05 on the Bombay Stock Exchange after reports of the RBI order was made public. Shares of its parent company, HDFC, a housing loan company also dipped by nearly 1% to close at Rs 2,253.90.
On the National Stock Exchange (NSE), it was down 1.84 per cent to close at Rs 1,381.
The company's market valuation was wiped out by Rs 16,055.99 crore to Rs 7,58,287.01 crore on the BSE.
In traded volume terms, 7.36 lakh shares were traded on the BSE and over 1.89 crore shares on the NSE during the day.
According to the RBI data, at the end of September this year, HDFC Bank had 1.49 crore outstanding credit cards in the market, making it the market leader in credit cards.
HDFC Bank Multiple Technical Glitches:
On November 21, many customers complained that they could not access their digital banking services. The bank said its services had faced technical issues because of the unexpected power outage at one of the data centres.
An HDFC Bank official had told Moneycontrol that the glitch was due to a power outage in DAKC data centre, Mumbai, which has several banks as clients.
HDFC Bank said "Due to a technical glitch, some of our customers have been having trouble logging into our NetBanking and MobileBanking App. Our experts are working on it on top priority, and we're confident we'll be able to restore services shortly.
Later, it was found out that the outage took place because the bank "underestimated" growth in payment volumes. [Source: Moneycontrol]
HDFC in response has reassured its customers that such technical bugs will have no impact on the existing operations.
The bank, in its official statement, has claimed that it has taken various measures to protect its IT systems over the last two years. "The Bank has always endeavoured to provide seamless digital banking services to its customers and has been taking conscious, concrete steps to remedy the recent outages on its digital banking channels,"
What are your thoughts on this? Do let us know in the comments below.
Also Read: Improve Your English Grammar With The Help Of These Best Grammar Apps
TechIHD is now on Telegram. Click here to join our channel (@TechIHD) and stay updated with the latest headlines.