Realme introduced the Narzo 10 and Narzo 10A back in May, and the company is now set to unveil the Narzo 20 lineup on September 21 at 12:30 PM IST (7 AM UTC). The launch event will be streamed on the company's official YouTube channel and social media accounts.
Realme sent us a cool-looking special media invite package for the launch of the Narzo 20 series, which includes energy bars and a handheld gaming console loaded with retro games like Super Mario and Contra. The former might have something to do with the battery on the Narzo 20 lineup, while the latter could be a hint at its gaming performance or its target audience – the young online users who play games.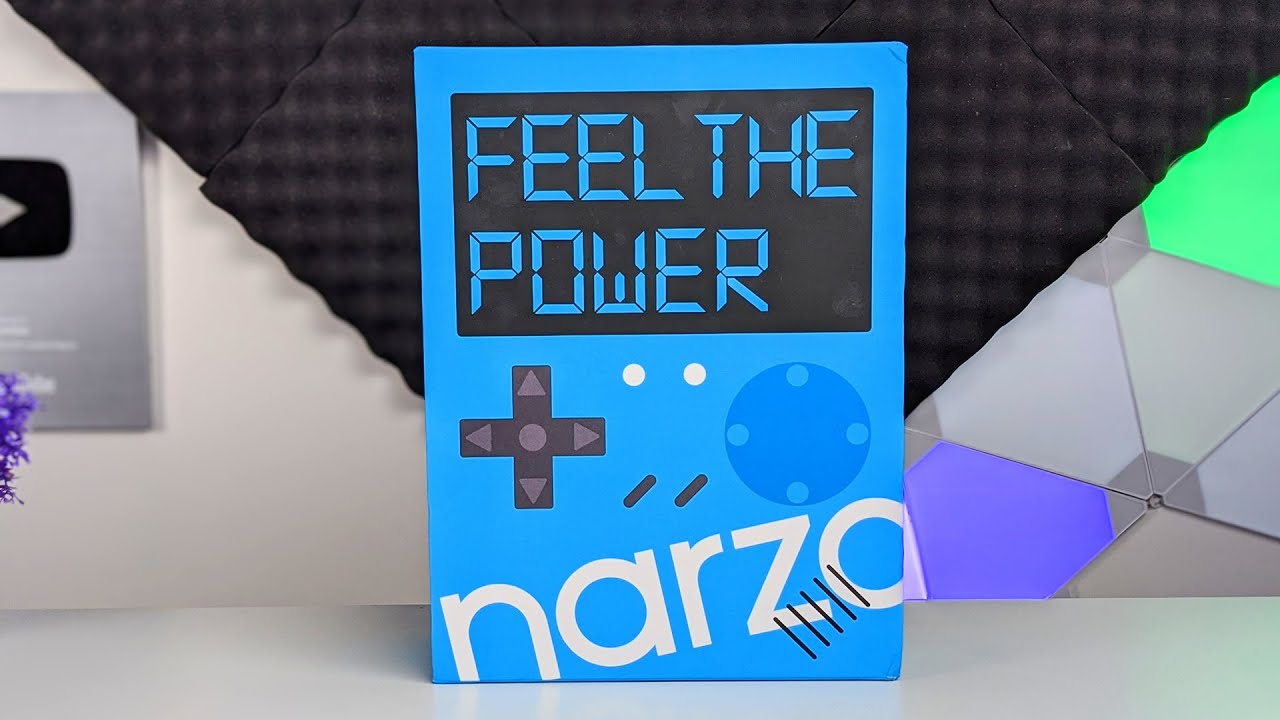 There are going to be three smartphones under the series this time: Narzo 20A, Narzo 20, and Narzo 20 Pro. The Pro model is debuting this time, unlike the Narzo 10 series. It had just Narzo 10A and Narzo 10, both of which were rebranded versions of Realme C3 triple-camera model and Realme 6i available in Myanmar.
A tipster named Himanshu has leaked the Realme Narzo 20, Narzo 20A, and Narzo 20 Pro variants on Twitter. The Realme Narzo 20 is claimed to come in 4GB RAM + 64GB storage as well as 4GB RAM + 128GB storage variants. It is also said to have two colour options, namely Glory Silver and Victory Blue.
What To Expect From Realme Narzo 20 Series?
The Realme Narzo 20A, on the other hand, is likely to be the cheapest in the series with a base 3GB RAM + 32GB storage option. The smartphone is also said to have a 4GB RAM + 64GB storage variant. Further, it could come in the same Glory Silver and Victory Blue colour versions.
The Narzo 20 series also has multi-camera setups at the back, in squarish and cylindrical designs. These designs we have already seen on previously launched Realme phones so nothing new about them. However, it is unclear from these outlines whether all circles have cameras or one of them is an LED flash instead. In which case, there are going to be three cameras on at least one Narzo 20 series phone.