Top Mutual Fund Apps In India
Hey everyone! Hope you all are doing well. If you want to invest in mutual funds, but don't know where to invest, then this blog is just for you. I'm going to discuss the top mutual fund apps in India. Stay tuned till the end to know in detail.
What Is A Mutual Fund?
The very basic question is what is a mutual fund? In recent years, mutual funds have been a very popular form of investment. When an Asset Management Company (AMC) collects funds from different individuals or investors, a mutual fund pool is formed. The fund pool is managed by a finance expert who purchases securities and stocks.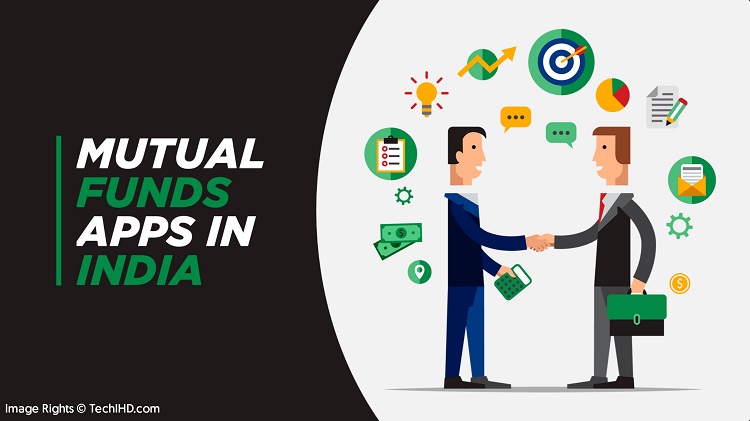 Mutual funds are always subjected to market risks. One may face profits or losses in this also depending upon the market value. All the statistics are managed by the find manager. 
Mutual fund investments can be made in three ways:
There are some apps that use very minimal human intervention and works totally upon technologies like artificial intelligence. These apps are also known as Robo-advisory.
Now you will find numerous apps and websites for making mutual fund investments. Almost every app claims that they provide the best service, but before we invest our hard-earned money we should do a proper check. And I'm going to help you with this. In this article, I will provide you with the top 10 best mutual fund apps in India that you can use without a second thought.
As per the consumer perspective, the company should always provide the best service quality and technical support. These two are the basic things that will make an app stand out from the crowd and become my top app for mutual funds. 
Here Is The List Of Best 10 Mutual Fund Apps In India
[table id=2 /]
This is the list of top 10 mutual fund apps that we are going to discuss in detail, further in this article. Without wasting any more time, let us move to the detailed review of these mutual fund apps.
Best 10 Mutual Funds Apps In India To Invest Online In 2020
1. Groww App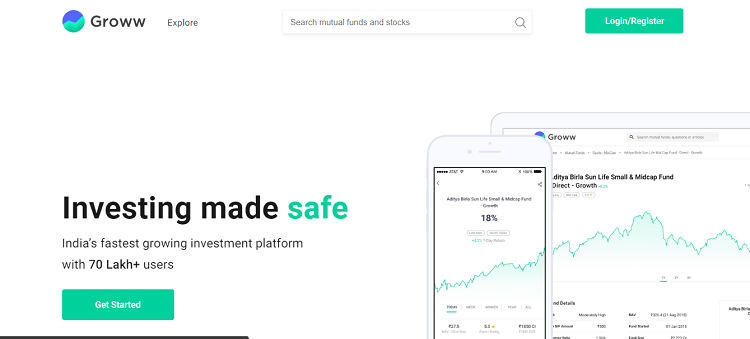 Groww app is one of my favorite apps for mutual funds investments. It was launched by an ex-Flipkart employee. 
2. Kuvera Mutual Fund App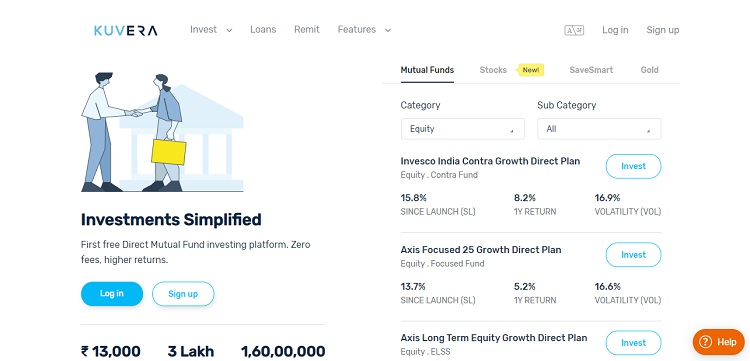 One of the best apps for mutual fund investments is Kuvera mutual fund app, which was started by investment bankers. It is Robo-advisory.
3. Paytm Money App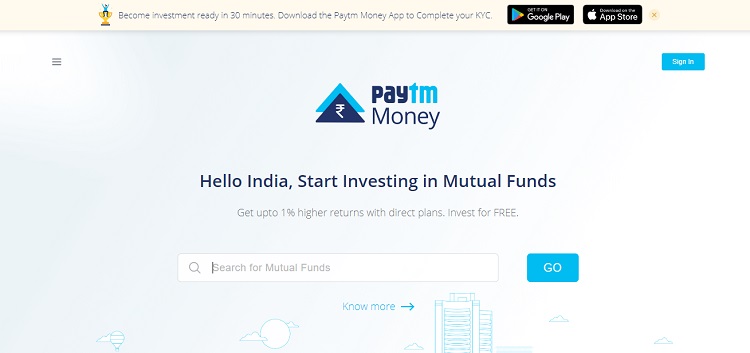 We all are familiar with Paytm, the largest online banking platform. Paytm is owned by Vijay Shekhar Sharma. Paytm is also allowing mutual fund investments.
4. Zerodha Mutual Fund App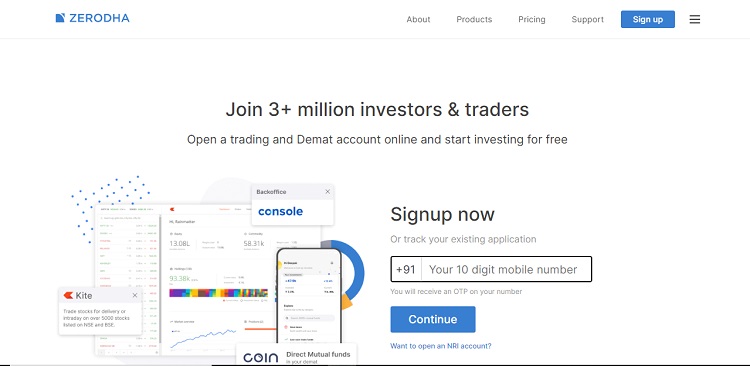 Zerodha is a very popular name in the mutual investment field. It is an all in one mobile app which provides all the services of Demat and mutual funds.
5. Goal Wise Mutual Fund App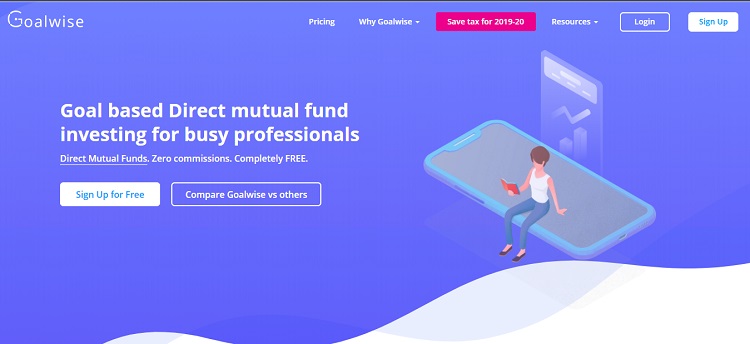 Goal wise mobile app is another great app for mutual fund investments. It was established in the year 2016. 
6. Ipru touch app by ICICI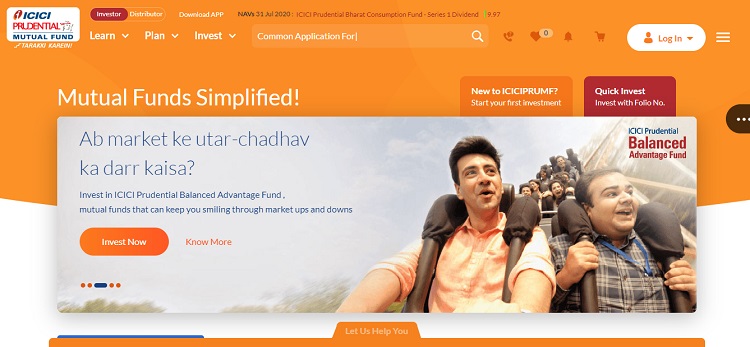 Ipru is a product of ICICI mutual funds. It comes in the category of mutual fund apps by AMCs. It is a free app.
7. Paisa Bazaar Mutual Fund App
Paisa Bazaar is among the most popular mutual fund apps in India. It was founded by two IIM pass outs. 
8. Easy app from Axis mutual fund App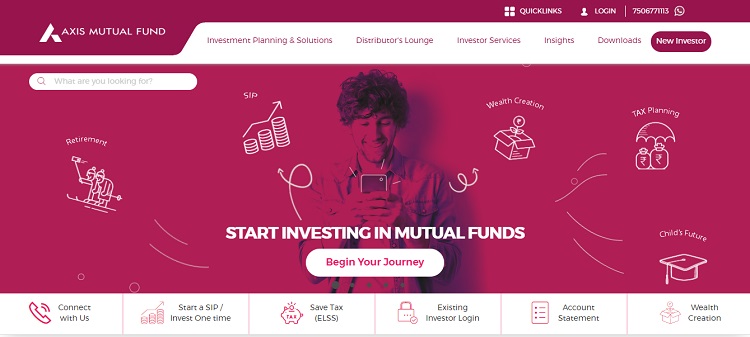 Another free mobile app from AMC is, Easy app. Easy app is by Axis mutual fund. 
9. ICICI direct mobile app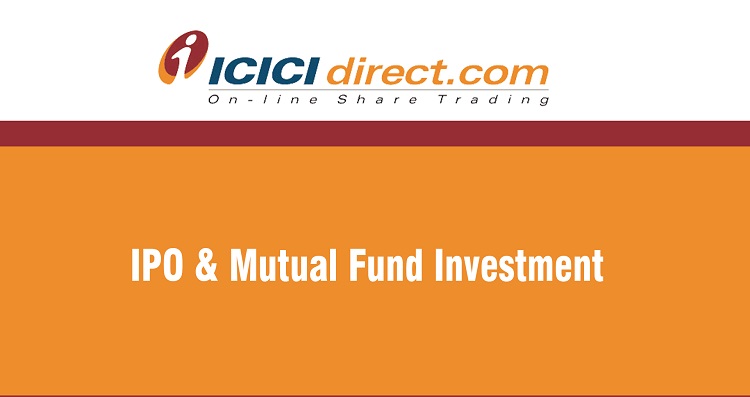 One of the best app in one app for mutual funds investment is ICICI direct mobile app. It is a sister branch of ICICI securities.
10. Karvy Nivesh mobile app
Karvy is there in the market for a very long time. It is one of the best and old mutual fund investment platform. It is a mutual fund registrar.
You may also like-
Final Verdict
These were the top 10 mutual fund apps in India. All of them are great. With the customer ratings and reviews on the play store, you can select the best one for you. The list is not in a specific order, every app has some unique features. Start investing and stay saving. Hope you liked the article.