Top 10 Tech Bloggers & Influencers In India
In this 21st century, we are all surrounded by science and technology. This era is simply an era of technology and innovations. Every day is a new innovation. There are new technological changes and additions happening around the world, each day. And it is important for us the common people to know about those technological innovations. If we are aware, then only we can compete with this world. Also, knowing about the latest tech news keeps us up to date with all the new inventions.
The best way to keep ourselves updated with the technological news and inventions is through tech blogs. Tech bloggers always aim to provide the accurate and latest news to its readers and followers. But as you know, the internet is a free app space. You will find thousands of tech bloggers. And we can not trust everyone, right. There are some bloggers who write blind or fake articles, just to gain publicity and to increase the views of their blog. So, it becomes very important to identify genuine and trustworthy bloggers, who will provide us with true and correct information.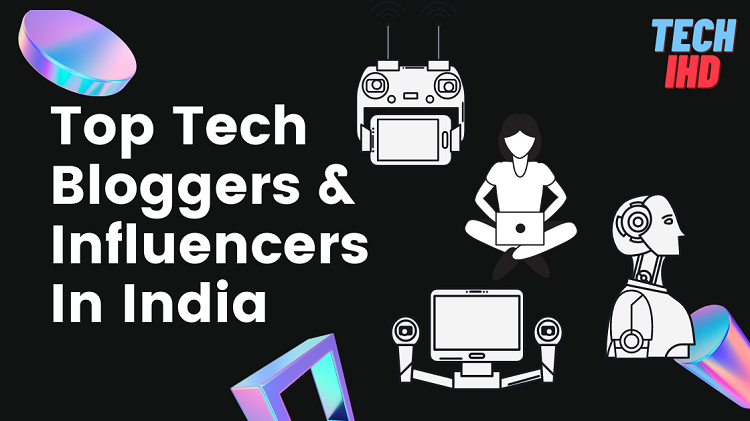 There are so many good tech bloggers all over the world. I personally prefer to read blogs or articles by Indian bloggers, as I kind of relate to them. Or simply I like them and their way of explaining the stuff. And if you are someone who loves to read tech blogs, then you are in the right place. Today, in this article I will tell you about 10 amazing Indian tech bloggers. Trust me you will definitely love their work. So, here we go to the list.
Here Is The List Of Top 10 Tech Bloggers And Influencers In India
[table id=1 /]
Top 10 Tech Bloggers & Influencers In India
These are the top 10 Indian tech bloggers. They are the best and most loved bloggers in India. Their information is correct and up to date. Going further we will discuss all these top 10 tech bloggers in detail. So, without wasting any more time let us quickly start.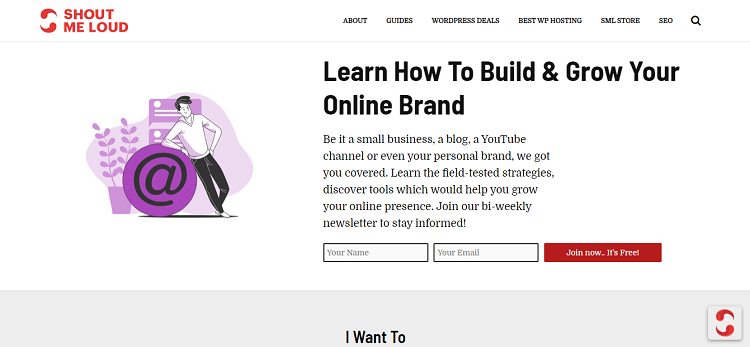 ShoutMeLoud is an amazing tech blog by Harsh Agarwal. Harsh himself is an engineer and this passion for technology motivated him to start his own blog on science and technology-related information. Before turning a full-time blogger by profession, Harsh did work in a big technology giant company, i.e., Convergys. He also got an offer from the famous technical company, Accenture. But rather than joining a company, he decided to start his own blog and help the world with his knowledge. He turned his passion into a profession.
Now he is among the top bloggers of India. His blog covers all the latest news related to technical inventions and innovations. Other than this the blog also helps beginners to start their own blogging career through WordPress tutorials. He also gives tips and tricks to earn money online. One can easily learn about SEO, Web tools, and other essential blogging tips from Shout me loud.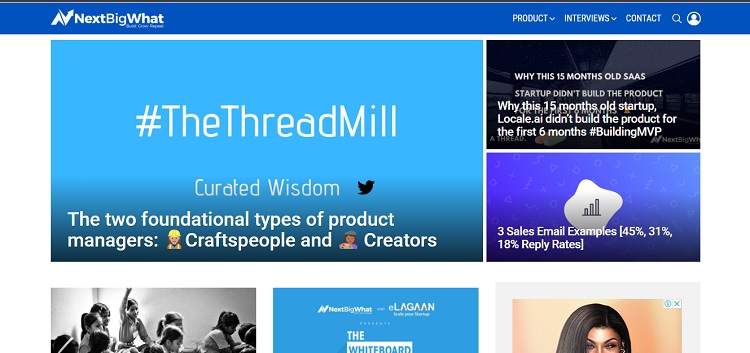 Another big name in the tech bloggers list is Ashish Sinha. He is the founder of a tech blog, Next big what. Ashish Sinha is an IIT and IIM graduate. He has worked in tech giants like IBM, Yahoo, and i2 technologies. His love for technology, made him quit his job and start his own blogs. His motive behind this blog is to spread awareness about technology to all the common people. The blog is full of the latest tech news and innovations. You will find tips and tricks, hacks, and updates of many apps and websites. It has reviews of different gadgets and newly launched electronic devices. This is going to be your one-stop destination for everything related to technology.
Imran Uddin is the founder and editor of All Tech buzz. The name of the blog itself describes everything about the blog. Imran started his career like an ordinary middle-class man, in an MNC. But he wanted to do something unique and started blogging as a hobby. Later on, this hobby made him famous and provided him a good earning source too. He left his job and focused on his blogging. His blogs provide knowledge related to the internet, tech news, breaking news, gadget reviews, software reviews, beginners tops for new bloggers, and much more.
4. Amit Agarwal – Labnol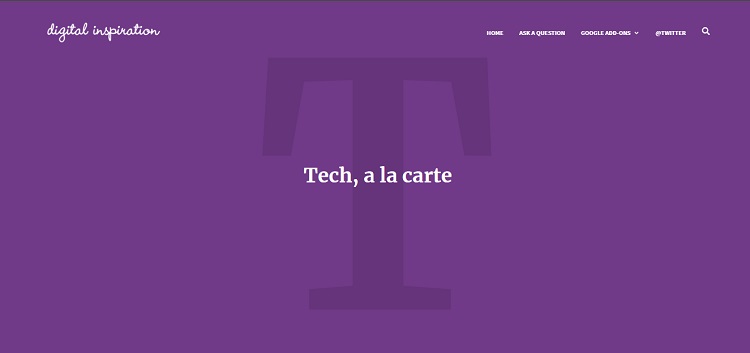 Labnol is one of the prominent and most popular tech blogs in India. Labnol and owned by Amit Agarwal. Amit Agarwal is a Computer Science Engineering IIT graduate, so one can determine his knowledge and capabilities from here. He has worked at ADP Inc. But he wanted to be his own boss, so he started blogging and left his corporate job. Amit is also an author of Digital inspiration and has won awards for his writings in Digital inspiration. His blogs cover all the technology-related information and his own knowledge in the same field. Amit has written tech columns in several magazines like Financial Express, CNBC TV18, Hindustan Times, and Outlook Magazine.
5. Rajesh Namase – Techlila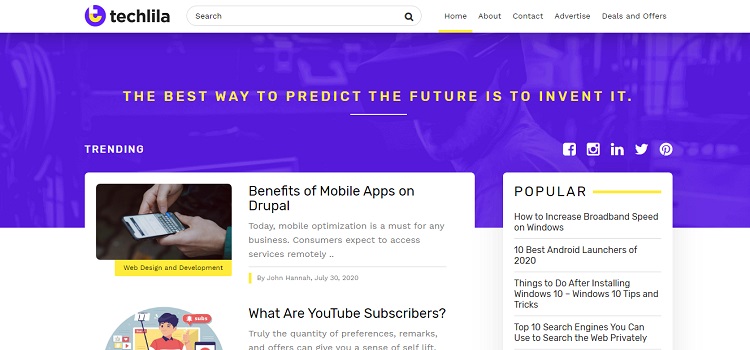 Techlila is one of the best tech blogs to date. It is founded by Rajesh Namase. You will find every technical information here. From tech news to the latest inventions, everything is available on Techlila. Techlila also allows various other authors to post guest posts to spread their knowledge in the relevant field. On Techlila, you will find how-to articles, gadget reviews, software reviews, SEO guide, blogging tips, technology hacks, and tricks. This blog will guide all the new bloggers to start their journey on the internet.
6. Srinivas Tamada – 9Lessons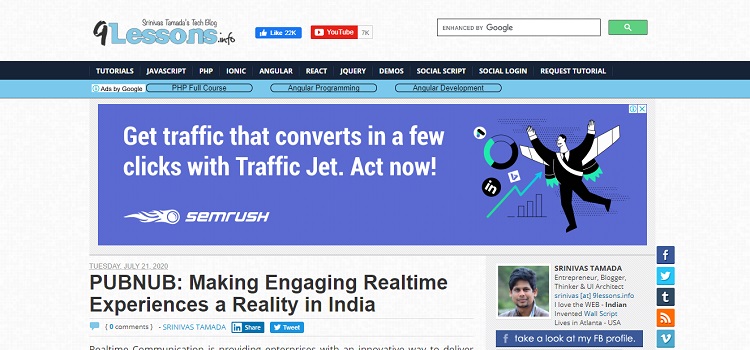 Srinivas Tamada started his blog Glessons for everyone who is interested in the programming language. This blog mainly covers tutorials on different programming languages. Srinivas, himself invented an all-new programming script, called new wall script. The blog covers, Ajax, Programming languages, Database, PHP, Demons, CSS, web designing, and much more. If you are a computer everyone m science enthusiast, then this is the best place for you.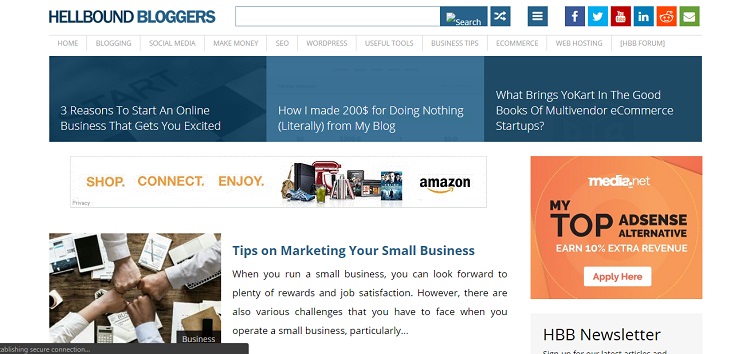 Next in the list of top tech bloggers of India is, Pradeep Kumar. Pradeep Kumar is the founder and editor of hell-bound bloggers and he started it at the age of 17 as his hobby and passion. He loves blogging and shares his experiences and tips for all new bloggers through his amazing blogs. The blogs have all the information related to social media marketing, SEO, e-commerce, software, mobile apps, WordPress, Web tools, and much more. Guest blog posts are also welcomed on www.hellboundbloggers.com.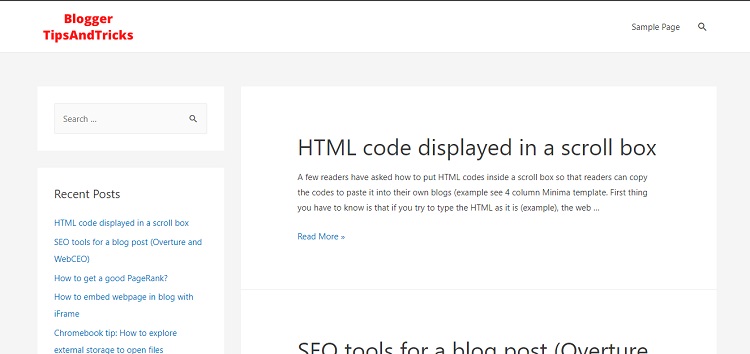 Ankit Kumar Singla started his blog, Blogger tips, and tricks at a very young age, as a hobby. Ankit is very fond of learning new things about technology and share the acquired knowledge with the public through his blogs. He is a blogger, SEO expert, and web designer. His blogs cover this and tricks of computer, reviews of software, SEO guide, beginners guide to blogging, and social media marketing. Take a glimpse into Ankit's blog.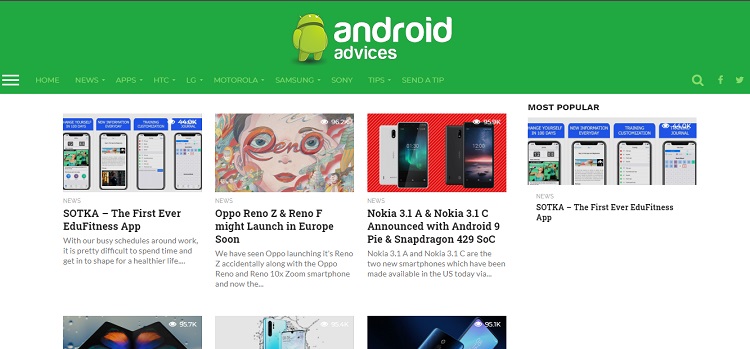 AndroidAdvices is founded by Amit Bhawani. He is also the editor of the blog. The blog solely focuses on every detailed information related to the Android operating system. You will get Android app reviews, device reviews, hardware, and software guides. Along with this blog, Amit has 40 other blogs. This blog is one of his most successful projects. Visit his website to know more about Android technology.
10. Abhijeet Mukherjee – GuidingTech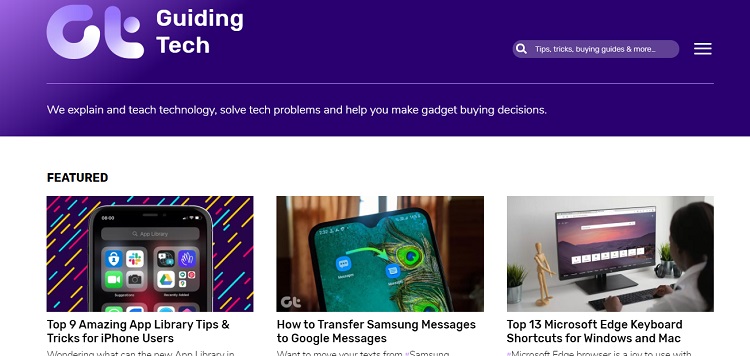 Guiding tech is an amazing blog by Abhijeet Mukherjee. He is the founder and editor of the same GT network. This is a versatile tech blog where you will find how-to articles, review articles on apps, websites, gadgets, operating systems, and much more. One of the most popular and best blog for all the techies. Guiding tech has now expanded and added various new fields like GT mobiles, GT cool stuff, and GT resources. 
Conclusion
So, this was all about today's article on the top 10 best tech bloggers in India. This list is not according to best or least. All of them are the best. And you can read anyone's or I would say you should try to read every blogger mentioned above if you have time. You will definitely fall in love with their content. Hope you liked the article.