Wireless Vs Wired Mouse
In gaming, you need one such mouse that has accuracy, sensitivity, a great performance, that helps you in succeeding the battle
And that's why gaming mouse is specifically made for gaming purposes where you get additional controls and features than a regular computer mouse.
But, here one confusion arrives whether we should use a wired gaming mouse or a wireless one?
You may have seen a lot of debates around the internet arguing about why one is better than others. And if it is too confusing for you to decide to choose whether a wired or wireless gaming mouse for gaming, then you shouldn't.
Because, in this article, we are going to discuss every aspect, pros, and cons of using either a wired or wireless gaming mouse? Hence, get ready, and let's dive in to decide which gaming mouse is best for your gameplay.
Must Read: [All Budget] 9 Best Logitech Mouse In India [Wired + Wireless]
Using Wired Gaming Mouse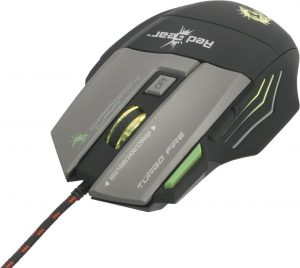 Though wired gaming mice have a long cable cord these mice are widely preferred and used by pro gamers. Having a wired gaming mouse opens a lot of features which is quite helpful in your gaming performance.
The following pros and cons of using a wired gaming mouse will help you to understand whether you should go with wired or wireless.
Pros :
*Less Input Lag – You won't face any issue of lag and latency when you've aimed a shot and hit the fire button from your gaming mouse. The data transmission through cables are way faster than a cordless connection
So there are fewer chances of having any lag in the game and you will experience a quick response when using a wired gaming mouse over wireless.
*No Need To Charge Batteries – The best advantage of using a wired gaming mouse is that you don't have to worry about charging your gaming mouse. It simply needs a USB input to get into action.
Moreover, playing for long hours can consume more battery in wireless gaming mouse which isn't good in serious gameplay.
*No Interference – In Bluetooth connection, your wireless gaming mouse can interfere with nearby devices, which can result in slow motion.
On the other hand, wired gaming mouse has no issue in interfering with other devices, the USB connection is stable with the peripheral when using a wired gaming mouse.
*Cheaper – Wired gaming mouse is cheaper than getting a wireless mouse. The wireless connectivity and rechargeable batteries make the wireless gaming mouse a bit expensive than a wired mouse. So, if budget is an issue for you, choosing a wired gaming mouse will be the right choice.
Cons :
*Cluttering Of Cables – The ugly side of using a wired gaming mouse is its long cables. Along with other device cables, the cable of wired gaming mouse can get tangled easily.
Though if you have a special layer in your table furniture for cable management, then cable clutter should not be a big issue for you.
*Limited Mouse Movement – Due to many cables over the desk, it can be tough for you to move your gaming mouse easily than a wireless mouse.
You need to stick around your CPU to keep the cables attached, so using a wired gaming mouse limits your freedom of movement.
Checkout: 7 Best Mouse Under 500 in India 2020 with Wired USB
Using Wireless Gaming Mouse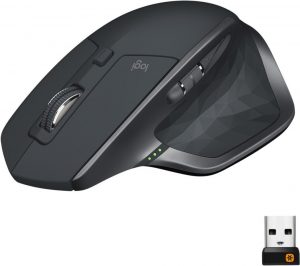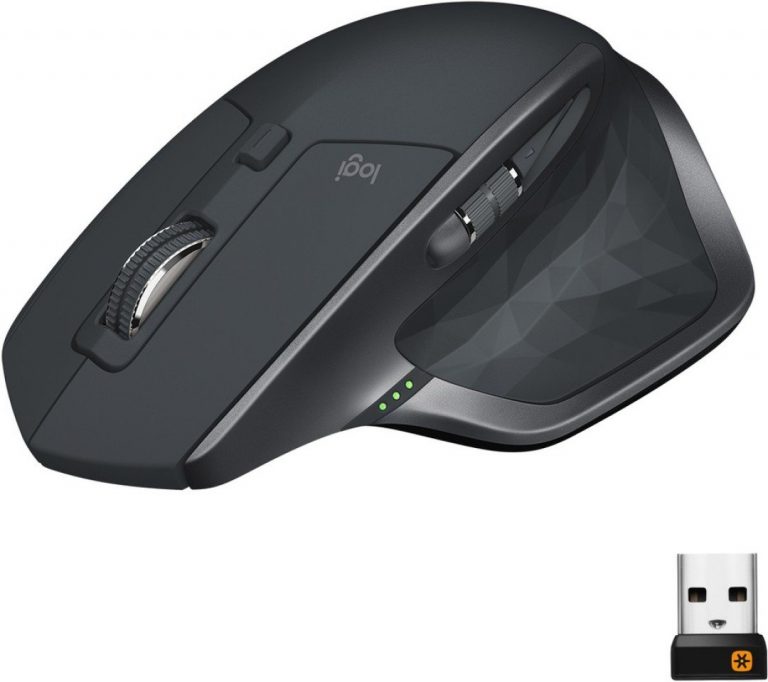 Wireless gaming mouse doesn't have any cables/cords and can be connected with Bluetooth connection. Your pc/laptop just needs wireless connectivity and you're all set to use your wireless mouse for gaming.
Just like a wired gaming mouse have a lot of features, similarly, you get in wireless mouse too. So, let's analyze by watching the pros and cons of having a wireless gaming mouse.
Pros :
*No Cable Cluttering – The main advantage of using a wireless gaming mouse is that you get freedom from cables and cords.
Without having cables, makes the wireless mouse more flexible in movement and also occupies less space when working with other controllers. In gaming, a smooth environment is a must for a successful mission.
*No Need To Stick Around – Wireless gaming mouse lets you play from any corner or position of your room under the Bluetooth range.
As wired mouse holds you to your desk and you've sat in the same position for long hours. Oppositely, using a wireless gaming mouse liberates you from a stable position.
Cons :
*Input Lags – Though wireless gaming mouse is good when it comes to serious gaming, nobody likes to meet lags. Well, the input lags are not much but a milliseconds lag means a lot for pro gamers.
Going out of range can also be a result of lags, so you have to maintain your distance with the receiver when playing with a wireless gaming mouse.
*Relies On Batteries – If your wireless gaming mouse isn't charged, you've waited until it gets fully charged. You have to rely on the batteries to use your wireless mouse.
Moreover, If the batteries of your wireless gaming mouse are not rechargeable then you have to spend some extra rupees for rechargeable batteries.
*Bit Expensive – Generally, you will notice that wireless gaming mouse is expensive than wired ones. And getting a cheaper wireless mouse won't be a good choice too because for gaming purposes you need high-end wireless gaming mouse and for that, you've to go over your budget. If budget isn't a topic for you, then you can think of purchasing a wireless gaming mouse.
Checkout: 7 Best Gaming Mouse Under ₹1000 In India (2020): Best In Class
Which Gaming Mouse Should I Choose? Wired Or Wireless?
Well, the answer can be given only by you because after considering all of the above points, you can now figure out which gaming mouse fits in your needs.
Choosing a wired gaming mouse will be good if you want more accuracy and fewer lags, while if you love to play games with comfort and lags aren't a concerning factor for you, then getting a wireless gaming mouse is good to start.
Checkout: 7 Best Keyboards Under ₹500 In India (2020): Best In Class
However, if you're a professional gamer who wants more perfection in the gameplay then you should go with wired gaming mouse over wireless.
Because the thing that matters the most for any gamer is winning the game battles so it is good to go with a wired than wireless gaming mouse.
If there is any suggestion or query regarding the topic of choosing a wired or wireless gaming mouse, then share it via our comment section below.